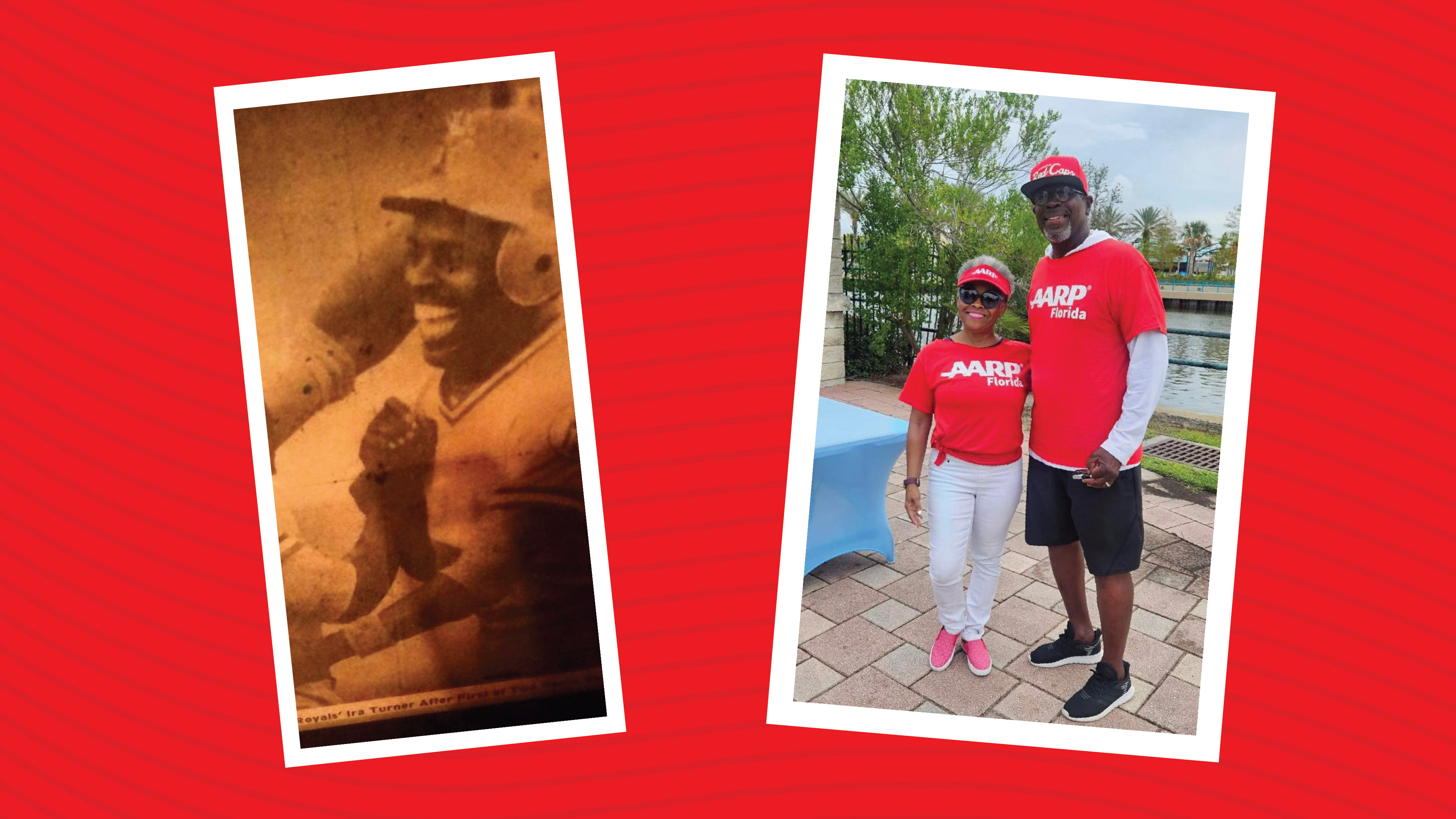 When AARP volunteer Ira Turner took the mound at Jackie Robinson Ballpark this summer to throw the ceremonial first pitch at a Daytona Tortugas minor league game, he was right at home. Why? Because he was being honored as the AARP Volunteer of the Week on the very same field he played collegiately – just the start of his incredible professional baseball career.

A Jacksonville native, Ira always excelled at sports. He was particularly good at baseball, earning a scholarship through college and, in 1978, a coveted spot with the Kansas City Royals where he played on multiple minor league teams.

What were some of Ira's career highlights? There were plenty. He was a top player on the Gulf Coast Royals and Fort Myers Royals in stolen bases, home runs, doubles and runs batted in (RBIs). He met his favorite major leaguer and Atlanta Braves legend Hank Aaron as well as New York Yankee Roger Marris, who both signed a baseball for him. And, he got to conclude his five-year baseball career in his hometown of Jacksonville as a member of the Jacksonville Suns from 1981-82.

"Looking back, my career was really a dream come true," Ira explains. "It's rare to play baseball in the same place I was born and raised. Very few athletes get that opportunity, and I was able to do so for many years."

However, once his athletic career ended, Ira switched gears to a new profession – becoming an educator. After graduating college with a teaching degree, Ira joined the Duval County Public School System for 33 years, where he taught by day and coached by night in soccer, football and baseball. It's also how he met his wife of 41 years, Peggy.

And now, both retired, Ira and Peggy continue to serve the community as AARP Florida volunteers. Both joined the organization ten years ago while caregiving for their mothers and are now lead volunteers in the Jacksonville area. They share important information about caregiving, fraud and Social Security at local events, enjoying their time meeting new people and sharing AARP's positive impact on older Americans.

"It is so fulfilling to be an AARP volunteer. My wife and I are able to help others each day in the same stage of life as we are, and we can make sure they have the resources and information they need to live their best lives while 50+," Ira says. "And to be recognized by AARP on my hometown field was an awesome experience – it was a great opportunity to talk about both AARP and my baseball career with those in attendance."

Congratulations to Ira, who is an AARP Florida MVP both on and off the baseball field!

Are you interested in becoming an AARP Florida volunteer? Visit our Volunteerism page to learn more about how to get involved.