With Jacksonville's 50-plus population growing, JCCI study provides a broad-based model
for developing a community that works for people of all ages



Jacksonville, Fla. — Jacksonville should turbocharge its economic growth by helping 50-plus residents embrace "encore" careers. Northeast Florida businesses should create workplace policies that support family members caring for frail or disabled loved ones. The community should create a private membership service to help older people get around even if they can no longer drive themselves, and encourage building homes designed so that people can live independently throughout their lives.

These are among the recommendations from a new Jacksonville Community Council, Inc., (JCCI) study, " Re-Think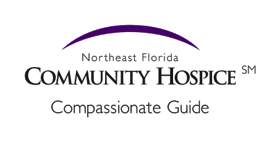 Aging," released today during JCCI's 2015 annual meeting at WJCT. The findings are hailed by city and civic officials as a "model for how communities can embrace a future that works for people of all ages."

"JCCI has provided us with an outstanding example of how to lay the groundwork for an age-friendly Jacksonville," said Jeff Johnson, AARP Florida state director. "We are indebted to the citizens and community leaders who created this report. 'Re-Think Aging' offers among the broadest visions I've seen in how a community can embrace a future in which a much larger proportion of our population is older."

J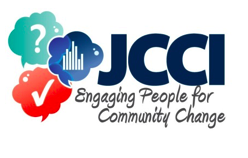 CCI President and CEO Clayton Davis said, "The data and action steps outlined by the ' Re-Think Aging' report are a vital catalyst in galvanizing our community to create an age-friendly region. 'Re-Think Aging' uncovered this as an issue that impacts livability for all, not just the aging population. JCCI looks forward to building on its more than 40-year legacy of creating community change as we enter the implementation phase of the inquiry kicking off on Oct. 6.

"JCCI is grateful to the many community-minded partners who made " Re-Think Aging" possible, including the primary funder: Community Hospice of Northeast Florida, along with additional support provided by AARP Jacksonville, Brooks Rehabilitation, Fleet Landing and ElderSource."

By 2040, Duval County's 65-plus population will grow approximately 79 percent, nearly four times as fast as the overall population, according to JCCI. The graying of Jacksonville is driven not only by increasing lifespans but also by an influx of older people relocating to the area, demographic studies show.

"Americans in general are living longer and we must move away from the premise that growing older is essentially a disease process," said Susan Ponder-Stansel, president and CEO of Community Hospice of Northeast Florida. " 'Re-Think Aging,' through its breadth, depth and specificity of the recommendations, focuses on positive aging, a process of maintaining a positive attitude, keeping fit and healthy and engaging fully in life. There are pragmatic, feasible, detailed recommendations here for Jacksonville's leaders to act upon, in virtually all areas of our lives."

Among the recommendations:

Encourage the Jacksonville City Council to formally join the AARP Age-Friendly Community Network, a nationwide group of scores of cities, counties and regions that are actively preparing to make themselves more livable for people of all ages in the future.
Help Jacksonville and regional business leaders collaborate to encourage businesses to position themselves to seize opportunities as the 50-plus population grows.
Have Jacksonville area businesses work with the Caregiving Coalition of Northeast Florida, a program of Community Hospice, to develop model workplace policies that support families caring for frail older loved ones. About one in 10 Floridians is a family caregiver.
Ask AARP Jacksonville and HandsOn Jacksonville to collaborate to match older area residents seeking "encore careers" with businesses, nonprofits and volunteer organizations in need of their talents.
Ask OneJax to lead a community-wide effort to build awareness of discrimination against older people and stereotypes of them.
Encourage local colleges, universities and technical schools to train the healthcare professionals who will be needed to care for a larger older population.
Ask Jacksonville's Senior Services Division and area Councils on Aging to identify areas where many older residents live, and encourage the development of an "urban village" approach in which local agencies collaborate to provide a network of support services in those areas.
# # #
About JCCI
Every day, JCCI is driven by the bold idea that together we can build a better community. We bring people together to learn about their community, engage in problem solving, and act to make positive change. JCCI boasts the longest-running community Quality of Life indicator report in the world, for which the organization is called upon both locally and internationally as a best-practice example. JCCI's Community Snapshot serves the NE Florida region with up-to-date indicator data. Forward is JCCI's leadership development program, working to prepare Jacksonville's upcoming leaders to be good stewards of our community. JAX2025 is a community-owned and –driven initiative to both imagine and build a better future for Jacksonville, facilitated by JCCI. For more information, visit the JCCI website at www.jcci.org.

About Community Hospice of Northeast Florida
Established in 1979, Community Hospice of Northeast Florida is the only locally based nonprofit hospice provider serving residents of Baker, Clay, Duval, Nassau and St. Johns counties. Each day, 850 employees and 930 volunteers help approximately 1,250 patients and their families live better with advanced illness. Community Hospice has served almost 100,000 patients at home, long term care and assisted living facilities, in hospitals and its seven inpatient care centers conveniently located throughout the area . The organization is committed to improving the quality of life for patients and their families and to be the compassionate guide for end-of-life care in our community. Visit www.CommunityHospice.com

About AARP
AARP is a nonprofit, nonpartisan organization, with a membership of nearly 38 million, that helps people turn their goals and dreams into real possibilities, strengthens communities and fights for the issues that matter most to families such as healthcare, employment and income security, retirement planning, affordable utilities and protection from financial abuse. We advocate for individuals in the marketplace by selecting products and services of high quality and value to carry the AARP name as well as help our members obtain discounts on a wide range of products, travel, and services. A trusted source for lifestyle tips, news and educational information, AARP produces AARP The Magazine, the world's largest circulation magazine; AARP Bulletin; www.aarp.org; AARP TV & Radio; AARP Books; and AARP en Español, a Spanish-language website addressing the interests and needs of Hispanics. AARP does not endorse candidates for public office or make contributions to political campaigns or candidates. The AARP Foundation is an affiliated charity that provides security, protection, and empowerment to older persons in need with support from thousands of volunteers, donors, and sponsors. AARP has staffed offices in all 50 states, the District of Columbia, Puerto Rico, and the U.S. Virgin Islands. Learn more at www.aarp.org.​