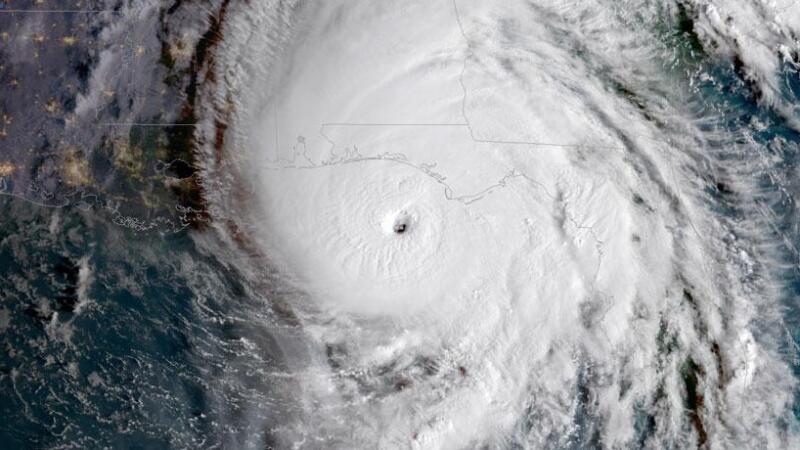 Florida's database was the first of its kind, an innovation that seniors and their families should know about – especially as they prepare for hurricane season.

Families sometimes say the worst part of sudden loss can be not knowing.

When Christine Olson's 22-year-old daughter, Tiffiany, died in a motorcycle accident in 2005, Ms. Olson hung between hope and grief for an agonizing six and a half hours. She was not sure if her daughter were dead or alive. Even after she received her daughter's personal effects, she could not be certain where her daughter's body lay.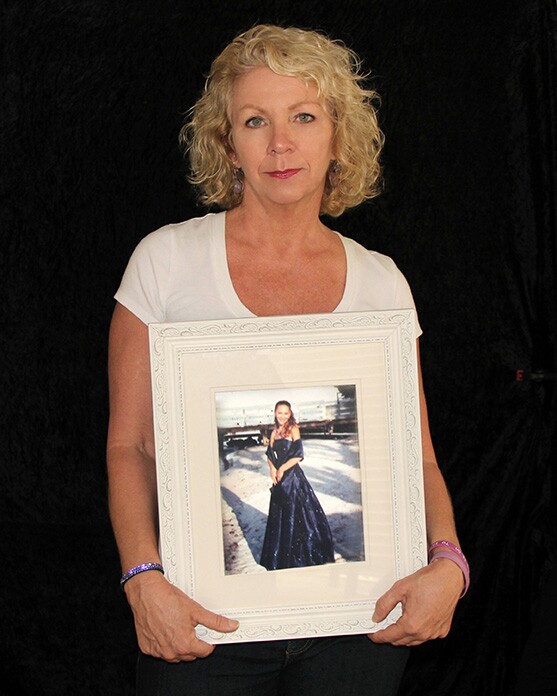 Those hours changed Christine Olson. They've also changed the lives of countless other Floridians since, because Olson's grief motivated her to build momentum nationwide to equip law enforcement with the emergency contact information of millions of people.

So far, the initiative has taken root in 15 states and counting – and may even be having an impact in other countries. Olson's efforts not only create positive change for thousands of families, it also set an example for citizen involvement to improve government, according to Bill Galvano, a former leader elected to one of Florida's highest offices.

Christine also has set an example of how ordinary citizens can create positive change, according to one experienced Florida leader.

And with the 2022 hurricane season approaching, state officials say this is a perfect time for any Floridian to add their contact information to this free, state-maintained, confidential database that law-enforcement personnel can use to connect your loved ones to your situation quickly in an emergency.

The Bradenton resident, a server at the Rod and Reel Pier seafood restaurant, had no experience with Florida legislative or administrative procedures.

Olson was unsure of what to expect when she contacted Galvano, then a rising star in Florida politics who would eventually become president of the state Senate.

"I was so scared," said Ms. Olson. "I had never done anything like that before. But I was struggling. I wasn't sure I was going to be able to make it. I finally decided that if there were anything I could do to keep other families from going through the same thing, I was going to do it."

What she got was a sit-down meeting with her state representative, who listened closely to her story.

"We represent everyday folks," says Galvano. "That's why you run for office, to seek to help others. But a lot of people aren't comfortable (reaching out to a government official), or don't know how."

"But Christine realized this is something that has to change," says Galvano, who now considers Olson a personal friend. "It shouldn't work like this. There should be a mechanism for informing families. It's bad enough (to suffer a loss), but to be left in the dark, that's unacceptable. I was just moved by the fact that she was able to find some mission to come out of a personal tragedy. She turned her grief toward preventing others from suffering as she had."

Some citizen-led ideas to create change face long, hard slogs before they achieve results – a factor that leads some citizens to conclude there is no point in trying. But in Olson's case, the pieces fell into place quickly, Galvano says.

"At first, I thought we might have to legislate this remedy," Galvano says. But after he reached out to the head of the Department of Highway Safety and Motor Vehicles, he found immediate receptiveness to the idea of establishing an emergency-contact database.

Within months, Galvano and the Florida Department of Highway Safety and Motor Vehicles were holding a news conference at Galvano's Bradenton office. With cameras rolling, Ms. Olson became the first Floridian to enter her emergency contact information in a new state government emergency contact database. Galvano was close behind her.

After the emergency-contact system was created, Olson kept working. She sought out news media interviews, worked with local law-enforcement officials, and steadily built support and awareness for the initiative.

Christine, working with a small group of volunteers, was tireless in promoting the emergency-contact system, says Manatee County Sheriff Rick Wells. Olson spoke at conferences, at organization meetings, at public events, and to the news media. Her efforts got a big boost from the Department of Highway Safety and Motor Vehicles, which included information about the database in mass outreach to Florida citizens and through its network of offices.

The results speak for themselves. As of April 1, 2022, more than 18 million Floridians have listed their emergency-contact information using this free service, according to the Highway Safety department. That's 94 percent of all the residents with Florida driver licenses or state-issued identification cards. Law-enforcement personnel have used the information in thousands of cases, sparing many families from the agonizing uncertainty that Olson suffered.

"It's made a huge difference," says Wells. Before the success of the emergency-contact database, first responders often searched for many hours or even days to find and notify the next of kin.

"Now, an investigator can be on the scene and get access to that information in minutes, with a few keystrokes," says Wells. "Without Christine, we wouldn't have had this success."

In one case, a Palatka mother, Jeanne Johnson, was able to learn within a few minutes that her son, Nick, had been severely injured in a crash, although he was too badly hurt to be able to share her contact information with rescuers.

Ms. Johnson learned he had been transported by LifeFlight helicopter to a Jacksonville hospital. The family was able to rush to his side and be there when he awoke. The Johnson family's testimonial to the emergency-contact system is posted on the organization's website.

The state highway safety department and Olson agree that says the information can be useful in many other ways, including in natural disasters.

For example, after a major hurricane, law-enforcement officials sometimes have no good information to go on other than a street address of a destroyed home. By cross-referencing address information with the emergency-contact database, emergency responders might be able to reach out to relatives of missing persons and gain critical insights.

"With hurricane season quickly approaching, family and friends may not be together when disaster strikes," said Jessica Kelleher, deputy communications director for the department. "By registering your emergency-contact information, you and your loved ones can be prepared for the unexpected and provide first responders quick access to critical information that can be used during a natural disaster."

Olson says she's even encountered cases where people have been able to locate missing pets because of the databases.

Entering your emergency-contact information is free, simple, can be done online, takes only minutes and is protected from public scrutiny by law. To register your emergency contact information, go to https://services.flhsmv.gov/eci/

Residents of so many other states have reached out to Olson for help in creating similar emergency-contact systems that her organization's website, www.ToInformFamiliesFirst.org, that the organization created a one-page cheat sheet to build on the Florida model in other states.

For Galvano, Olson's initiative has set an example of civic engagement. "I think eventually she would have gotten there because that's her personality. She doesn't give up."
"If you believe you can make a change and have the courage to make that first call, there are people in government who want to help you make the world change… make the call."