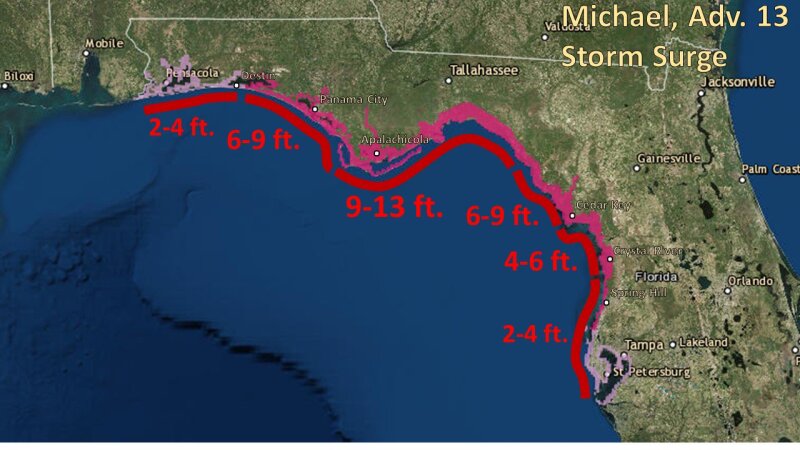 Most Floridians breathed a sigh of relief when Hurricane Dorian's projected path shifted away from a direct hit on the peninsula, but one big risk remained: Storm surge.

Hurricane Dorian was projected to create from one to three feet of storm surge in Florida, concentrated on the east coast of Central and North Florida but also including inland rivers, inlets and creeks.

AARP Florida urges any Floridian living near a waterway to plan for storm surge when a hurricane is approaching.

"Wind damage is what we may think of first when a hurricane is on its way," said Jeff Johnson, AARP's Florida state director. "But it's important to remember that storm surge is the deadliest threat."

A few tips to keep in mind:
Storm surge is a fast-moving flood of water driven by an approaching hurricane or tropical storm. Every storm is different and storm surges can vary from a few inches to more than 20 feet deep. Surge is not limited only to areas on a beach – incoming tides and wind can drive seawater into coastal canals, the Intracoastal Waterway and inland rivers and creeks. The St. Johns River in North Florida is historically vulnerable to storm surge.
Water weighs about 1,700 pounds per cubic yard. Even homes built to withstand a 150-mph wind can collapse when hit by storm surge. Even if your home is built on pilings, an intense storm can produce surge higher than the pilings.
Local emergency management officials have studied the risks of storm surge and plan evacuation zones with this threat in mind. If officials declare a mandatory evacuation order, obey the orders and go to a shelter.
If you planned to ride out a storm but surge is flooding the area, go to the lowest level of your home above water. But do not climb into an attic that has no exit to the roof. If water rises to flood the attic, you will be cut off and could drown.
Learn more here: https://www.ready.gov/hurricanes