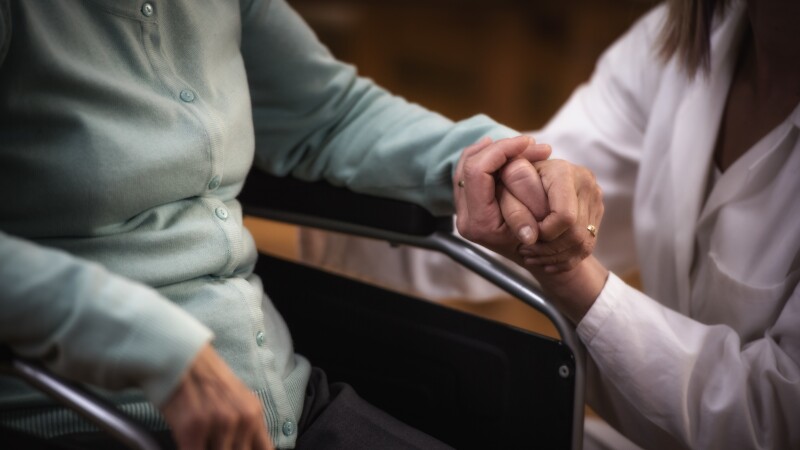 The Florida Legislature just passed House Bill 1239, a bill that would cut minimum nursing staffing standards in nursing homes across Florida.

Call Governor DeSantis toll-free at 844-489-1333 and tell him to veto HB 1239.

Nursing home quality is positively tied to adequate nursing staff. Nursing home resident care has always been complex, that's not a new thing. Florida's critical need for highly-qualified nursing staff has not changed, it has only become more vital.

The bill does the following:

REDUCES THE NURSING CARE FOR RESIDENTS: The weekly average of nursing care will be reduced by 20% from 2.5 hours of CNA care to 2.0 hours per resident per day. This reduction will directly impact the quality-of-care residents receive in nursing homes across Florida.

DIRECT NURSING CARE REDEFINED: Replaces CNA staffing hours with workers who are not trained to provide bedside care. Pharmacy, dietary, therapeutic, dental, podiatry, and mental health service workers do not assist in activities of daily living. While these are critical service providers, they do not provide nursing or bedside care for residents.

There are many ways to address Florida's long-term care crisis. It requires thought leadership and ultimately, a much greater investment in long-term care options and the health workers that prop up this industry. Unfortunately, the nursing home industry isn't interested in any of that or alternative solutions.

Don't take the nursing out of nursing homes. Tell Governor DeSantis to VETO HB 1239. You can contact Governor DeSantis by using the following methods:

Call the Governor's Office: 844-489-1333

Mail:
Office of Governor Ron DeSantis
State of Florida
The Capitol
400 S. Monroe St.
Tallahassee, FL 32399-0001

Email the Governor at GovernorRon.Desantis@eog.myflorida.com

If you would like to get more involved in AARP's work advocating for the 50+ in Florida, there is a network of volunteers and staff across the state you can join. If you are interested, please email FLAARP@aarp.org and be sure to include your name and county of residence.