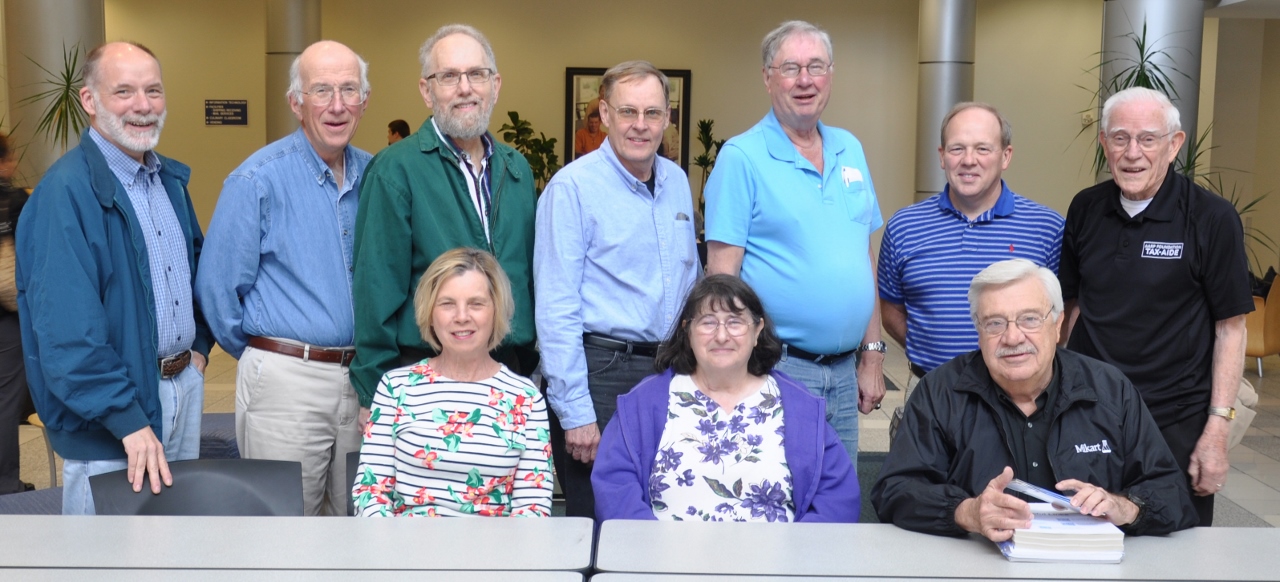 The team of AARP Tax-Aide volunteers serving residents at Gwinnett Technical College this tax season set a new record. The team of about 17 volunteers filed 1,026 returns, compared to 921 last year.

Each year, Gwinnett Tech partners with AARP Tax-Aide to provide free income tax preparation and tax counseling for community residents, including Gwinnett Tech students and college team members. The service is available from early February until the April filing deadline.

This year, the volunteers saved the individuals they helped a total of more than $300,000. The average savings per client was $300, reports Joe Tribble, the coordinator of the Tax-Aide program at Gwinnett Tech. Volunteers filed 48 1040-X returns.

"Gwinnett Tech has partnered with AARP Tax-Aide since 2006 to provide this helpful service to residents, students and the Gwinnett Tech family. It's a great pleasure for us to be a part of a service that answers such a need in the community and fulfills our desire for community outreach," said Mary Beth Byerly, vice president, institutional advancement, Gwinnett Tech.

The program has grown in both size and scope each year. This year, help was available for the first time on Saturdays for the last few weeks of March and early April.

For next year's tax season, Gwinnett Tech plans to offer tax preparation two evenings during the week and again on Saturday mornings. If you are interested in becoming part of the program as a volunteer, please contact Joe Tribble at joetribble@tribble-taxaide.net.

AARP Tax-Aide, the nation's largest, free, volunteer-run tax counseling and preparation service, helps more than 2.6 million people file their personal income tax forms each year. The program is offered at more than 6,500 sites around the country including senior centers, colleges, libraries and other convenient locations. Each year at tax time, AARP Tax-Aide volunteers prepare federal, state and local tax returns taxpayers of all income levels, with special attention to those aged 60 and over.

AARP Tax-Aide is administered through the AARP Foundation in cooperation with the Internal Revenue Service.

Gwinnett Technical College offers more than 50 degree, diploma and certificate student options that can be completed in two years or less. For more information, visit www.GwinnettTech.edu or call 770-962-7580. Get the latest news about Gwinnett Tech: http://www.gwinnetttech.edu/news

Photo ID: (sitting, left to right): Ronda Bendig, Robin Alcorn-Jones, Joe Tribble (standing, left to right): Bernie Guerin, John Fletcher, Andy Lederman, Roger Turner, Floyd Berger, David McGlothlin, and Junior Pavik.