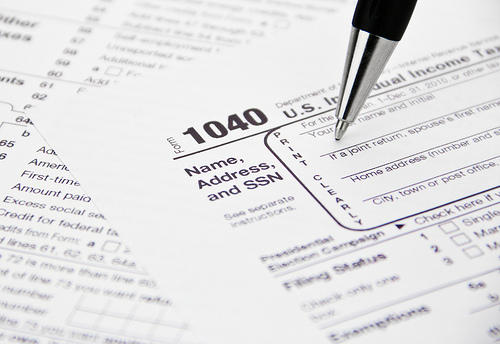 The countdown to tax day begins…now! From February 1 through April 16, AARP Foundation Tax-Aide – the nation's largest, volunteer-run, free tax preparation program – is ready to help taxpayers with basic federal and state income tax returns.

Available to middle- and low-income taxpayers, with special attention given to those 60 and older, AARP Foundation Tax-Aide provides face-to-face assistance at nearly 250 sites across Massachusetts including senior centers and libraries. Find a site near you.

Last year, AARP Foundation Tax-Aide volunteers helped more than 39,000 Massachusetts residents with tax returns and questions. Over and over, the exceptional quality of service provided by these dedicated volunteers earns the program high marks in customer satisfaction.

AARP Foundation Tax-Aide volunteers are well-versed in federal and state tax rules, and focused on helping taxpayers identify all the tax credits and deductions for which they may qualify, including:

"Circuit Breaker" tax credit which is available for Massachusetts property owners and renters who are age 65 and older and meet certain criteria;
Energy Efficiency Credits which may be available to qualifying Bay State residential property owners; and,
Schedule HC, proof of health insurance coverage, which is required of all Massachusetts residents.


"Nobody is more grateful than a senior with low-income who just found us, was expecting to get no money back on his or her return, but gets a refund thanks to the 'Circuit Breaker' tax credit," says Tom Ligon of Wayland, the volunteer state coordinator for AARP Foundation Tax-Aide. This year's maximum "Circuit Breaker" credit is $1,000; however, an amended return may be filed for up to three years.

Bottom line: AARP saves you and your family money with AARP Foundation Tax-Aide. And, our volunteers are ready to serve.

This year, more than 600 AARP Foundation Tax-Aide volunteers have been trained in conjunction with the Internal Revenue Service and the Massachusetts Department of Revenue.

What to Bring

If married, both spouses should be present during an income tax counseling session. Taxpayers must have available all information and documents that apply to their 2011 income taxes, including:

Proof of identity (picture or other documentation).
All income statements that apply to the taxpayers.
Social Security number (Social Security card or Benefit Statement-Form SSA-1099) for taxpayer and all dependents.
Copy of last year's federal and state tax returns.
Personal check if direct depositing tax refund, with bank checking account and routing numbers.
AARP Foundation Tax-Aide is administered by the AARP Foundation in cooperation with the Internal Revenue Service. The AARP Foundation is an affiliated, 501(c)(3) nonpartisan, charitable organization established in 1961. To learn more, visit www.aarp.org/taxaide.


http://www.youtube.com/watch?v=MM3qJbxP6_o&list=UUuxzk3hYgVMGK15CoNNRNKw&index=1[/youtube]