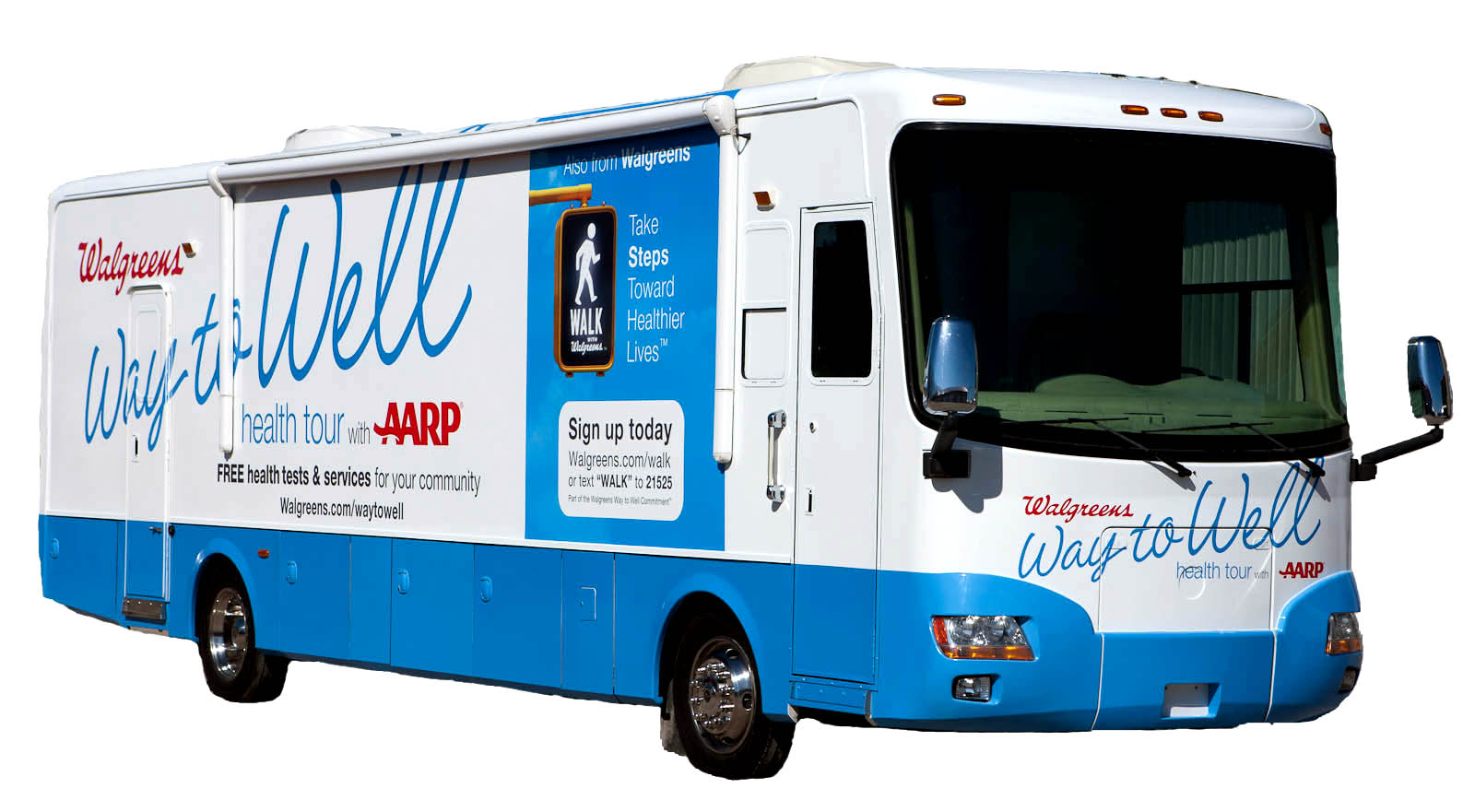 Beginning next week, the Walgreens Way to Well Health Tour with AARP stops in Oakland to offer free prevention and early detection health services to the community. The tour provides an assortment of free health tests, valued collectively at over $100, and includes: total cholesterol, glucose, blood pressure, body mass index, body composition, skeletal muscle, resting metabolism, visceral fat, real body age, and body weight.

Tests are open to adults age 18 years and older and are administered by certified wellness staff; the full range of tests takes approximately 20 minutes. Afterwards, you'll consult with a Walgreens pharmacist or certified wellness staff about the results. There is no charge to you or your insurance for the tests or consultation.

The tour also provides resources and incentives to help participants continue on the path to healthier living. Walgreens will present the Walgreens Balance® Rewards for healthy choices, a retail rewards program that rewards you for your purchases and the healthy choices you make every day, such as walking, running, and weight management.

In addition, all participants will receive a complimentary, one-year AARP membership. If you're under 50, you can pass the membership along to an eligible family member or friend. Current AARP members will receive a complimentary one-year membership extension.

The 2014 tour marks the sixth year AARP and Walgreens have partnered to offer this community service. When you visit, be sure to meet AARP California staff and volunteers to find out what other events are taking place in the community.

Download the full flyer of Oakland tour stops.

Monday, May 5th, 2014 – 12:00 p.m. – 6:00 p.m.
Walgreens Drug Store # 1537
3232 Foothill Blvd.
Oakland, CA 94601

Thursday, May 8th, 2014 – 12:00 p.m. – 6:00 p.m.
Walgreens Drug Store # 1536
3434 High St.
Oakland, CA 94619

Monday, May 12th, 2014 – 11:00 a.m. – 5:00 p.m.
Walgreens Drug Store # 1625
5055 Telegraph Ave.
Oakland, CA 94609

Want to know where the bus will be next? Check out future tour events online.

Want to be the first to know about upcoming AARP events like this in your community? Sign up for our email list and join us on Facebook and Twitter to stay informed!