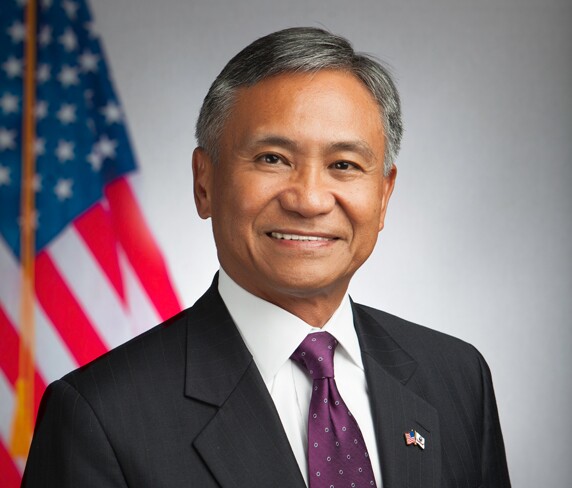 AARP Hawaii is pleased to present workshops on the Big Island and Oahu for family caregivers and residents preparing to care for their aging loved ones. The events will be held in Hilo on Thursday, March 10 and Mililani on Saturday, March 12 and are intended to connect residents with resources and information to care for older friends and family members – as well as plan for their own future needs. The sessions are free and open to the public.

The workshops feature a keynote address by retired U.S. Army Major General Antonio "Tony" Taguba, who serves as a caregiving ambassador for AARP. His message for Hawaii residents: start planning now to care for your older parents. Note: a separate "talk story with General Taguba" pau hana session is scheduled for Friday, March 11 (5:30 – 8 p.m.) at the Philippine Consulate in Honolulu. The public is invited to register separately for this event at 808-545-6008.

"Many families don't have a plan to care for parents and older relatives when the time comes," says Taguba. "I know from personal experience that people can avoid a lot of anguish if they plan ahead and pay attention to parents' medical needs and finances."

Taguba borrows from the experience that he and his siblings – who lived in different states – had in caring for their own parents in Hawaii. Faced with tough decisions about their health and finances, they managed to care for them the best they could. He urges people to begin asking the critical – and often difficult – questions that every family has to face at some point, and offers practical advice for those who have no idea what to do and where to turn for help.

Raised in Wahiawa, and graduated from Leilehua High School in 1968, Taguba is only the second American citizen born in the Philippines to be promoted to the rank of general in the U.S. Army. Now living in Virginia, he maintains strong family ties to Hawaii. His poignant reflections are captured in the video, Caregiving Dahil Mahal Kita (Because I Love You):


https://www.youtube.com/watch?v=-t0pWTG5scA[/youtube]

The sessions will also include an update on efforts by the Hawaii CARE Act Coalition to gain legislative support for caregivers and their families. AARP is part of the CARE Act Coalition, which is fighting for greater public support for family caregivers who help kūpuna live independently at home.

Preparing to care for aging parents is a singular challenge facing Hawaii baby boomers and their families. In a recent survey of Hawaii registered voters age 45+, more than 60 percent said they are currently providing or have provided unpaid care to an adult loved one. Of those who have never provided care, more than four in ten respondents (42 percent) said it is likely they will provide unpaid care to an adult loved one in the future.