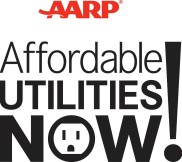 Gov. Jay Nixon vetoed Senate Bill (SB) 240 yesterday! The legislation would let natural gas utilities raise rates repeatedly -without close oversight for five years - and rates would go up as much as $500 million! This legislation would have hurt consumers. AARP, along with other entities, fought hard to defeat this anti-consumer legislation.

To read the governor's veto message, go to http://governor.mo.gov/newsroom/pdf/2013/sb240veto.pdf.

AARP fights on real issues that matter to you and your family.