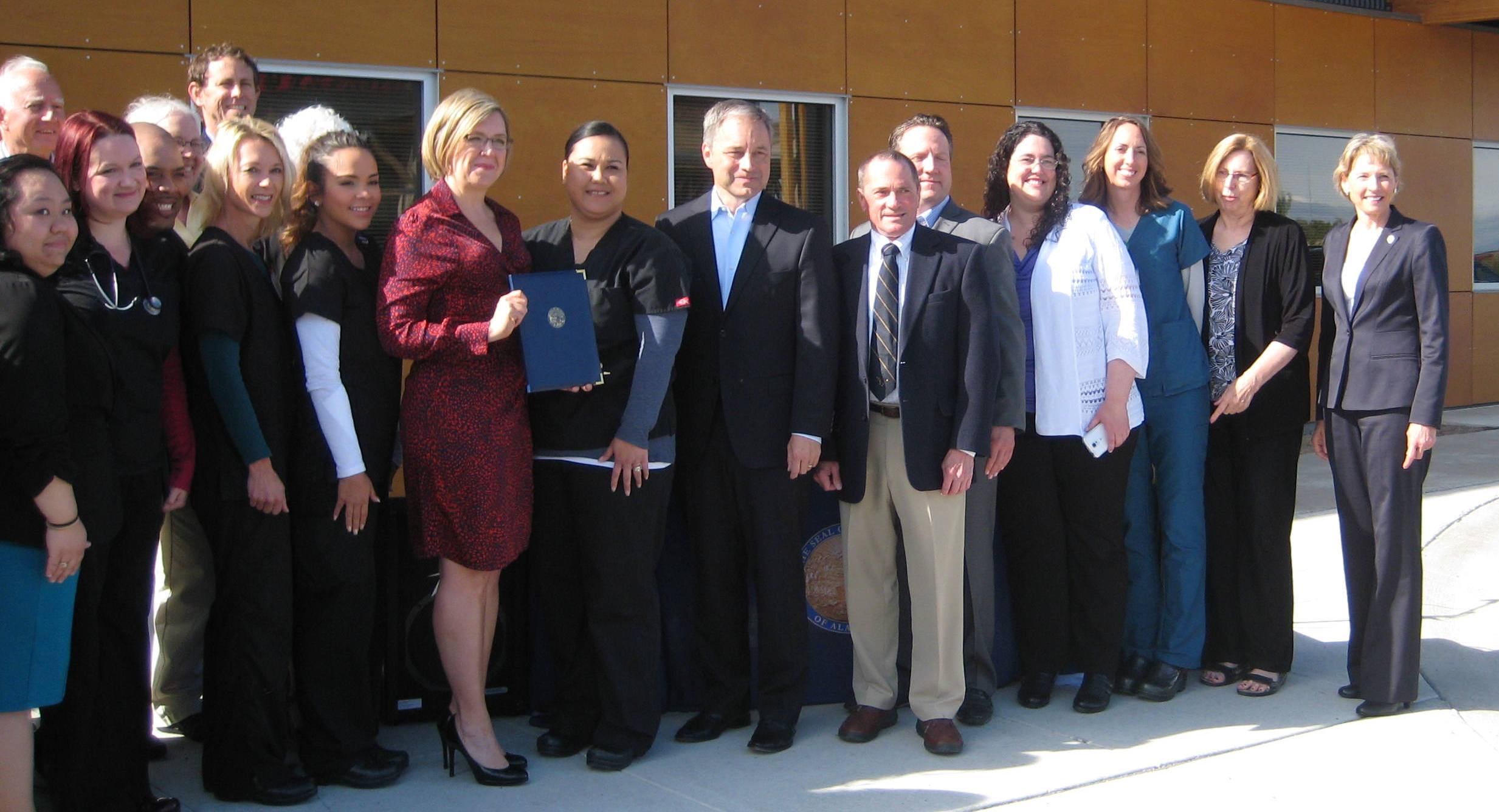 At a bill signing ceremony this morning, Alaska Gov. Sean Parnell recognized AARP's support of SB 169 - Statewide Immunization Program.

Sen. Cathy Giessel sponsored the bill.

SB 169 establishes a statewide vaccination program and creates a vaccine assessment commission with the Department of Health and Social Services. The purpose of the program is to monitor, purchase and distribute recommended vaccines to providers, making available universal access for all ages to vaccines.

Originally, the legislation targeted only children, but AARP worked to ensure adults throughout Alaska have access to this program as well as children. It's important for aging Alaskans to receive immunizations as aging brings with it an increased vulnerability to a host of physical problems, many of which are related to compromised immune systems. Pneumonia, influenza, and shingles are common threats to the well-being of older people and produce highly preventable episodes of disability and pain. AARP believes that the public health interests of Alaska are best served by a well-coordinated, universal access program. The ability to provide immunizations via senior centers, adult day programs, and community clinics increases the likelihood that other health concerns will be identified and addressed for people who often live in isolation or lack transportation, or the physical mobility to access care.

Photo: Ken Helander, Director of Advocacy for AARP Alaska, was at the bill signing ceremony which was held outside of a healthcare clinic in south Anchorage. He is standing to the left of Gov. Parnell, center.