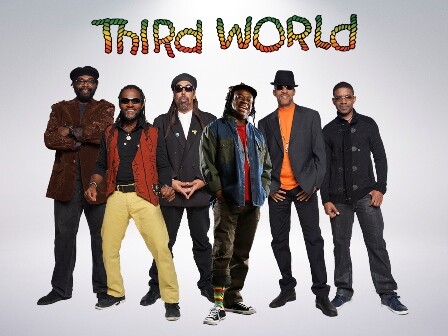 They are more than a Reggae band! AARP and Howard Theatre Restoration, Inc. present Third World at the final concert for the Summer Night concert series on Tuesday, August 26 th at the historic Howard Theatre. Use the Discount Code DCSN to get 30% off of the ticket price and hear Grammy-nominated Third World get us grooving with some of their greatest hits.
Celebrating 40 years as international music superstars with hits like "Now That We Found Love," "Try Jah Love," and "96 Degrees in the Shade," Third World has a global following with crossover appeal. Mixing elements of R&B, funk, pop, and rock, their music has been described as "reggae-fusion." So, "If you don't think COOL MUSIC in DC when you think AARP, then you don't know aarp!"


The Hot Deal!
August 26—Reggae: Third World. Order tickets here: http://thehowardtheatre.com/show/2014/08/26/third-world
OR call the Howard Theatre Box office at 202-803-2899 for tickets.
Tickets: $20 in Advance | $25 at the Door
AARP offers a 30% discount for the Summer Nights concert series. Discount code: DCSN (You do not have to be an AARP member to use this code.)
Follow this @AARPDC event on Twitter by using #AARPDCSummer
(Summer Nights concert series supports Howard Theatre Restoration, Inc. whose mission is to preserve, protect and proclaim the legacy of the Howard Theatre.)