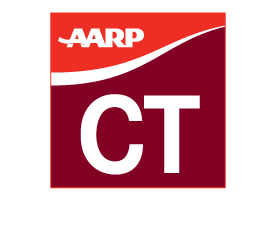 Did you know that in 2012 Facebook had more than 800 million users? If Facebook was a country, it would be the third most populous on earth! And the number of people age 50+ using Facebook continues to grow. AARP Connecticut launched our Facebook Fan Page in 2010 and to date, more than 3,700 Connecticut residents have "liked" us. Have you? Get connected to AARP Connecticut on Facebook and Twitter and you'll always be "in the know" about important issues and events that affect the 50+ population right here in Connecticut.

If you're already using these sites, or just curious, we invite you to check out the AARP Connecticut page on Facebook or follow us on Twitter where you'll find special content, links to breaking news, information about member discounts and events, consumer tips, action alerts, and more!

Right now on our Facebook page, you can:

Find out what AARP is doing on important legislative issues in Connecticut – like lowering your energy rates and protecting your access to landline telephones – as well as in our nation's capitol;
Get helpful tips to avoid scams, save money, and improve your driving skills;
Sign up for an AARP Webinar or upcoming event;
Share comments, photos and videos with other AARP Connecticut fans.
Facebook and Twitter are great ways to stay connected to AARP in Connecticut and to share your news and views with us. By commenting on and sharing our content, you'll be helping us get the word out to an ever-increasing audience.

New to social media? Find instructions on how to sign up for Facebook  and protect your privacy.