By Julie E. Lee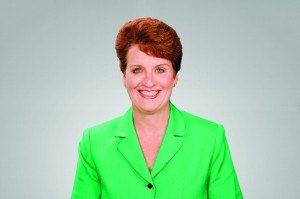 Honking horns, emergency vehicle sirens and engines: what do all of these sounds have in common? You need to hear all of them while driving. Safe driving relies on good vision and good hearing. Our ability to hear something before we see it helps us respond more quickly to potential danger.

But over time, our hearing may diminish and we might start to miss cues that we used to hear. According to the National Institutes of Health, hearing loss is one of the most common conditions affecting older adults. It can be difficult to recognize, and it can be dangerous too – especially when in or near traffic.

In recognition of Better Hearing and Speech Month in May, here are three ways you can stay ahead of the curve when it comes to your hearing health.



Get routine hearing evaluations. Schedule a hearing evaluation with your healthcare provider or audiologist if you suspect you have hearing loss. It's never too early to get your hearing checked. Be alert to changes in your hearing. If your audiologist suggests a hearing aid, give yourself time to get used to it before getting behind the wheel.

Limit the noise in your vehicle. Lower the fan on your air conditioning and heating and turn down the volume on your radio or other device while driving. Sometimes conversation with passengers can interfere with outside sounds. If you find it distracting, ask them to keep the conversation to a minimum.

Use your vision. More often than not, our hearing first alerts us to danger on the roadways. But if your hearing has diminished, you may rely more heavily on your vision when driving. Make sure to adjust your left and right side-view mirrors to observe traffic around you. Consider getting a wide rearview mirror. Remain alert for the flashing lights of emergency vehicles and watch for trains and railroad warnings at crossings. Also, get in the habit of checking your turn signal indicator on the dashboard to make sure you don't leave it in the "on" position.
For more tips on how to stay safe and save money, consider taking the AARP Smart Driver Course—AARP Driver Safety's flagship offering and the nation's first and largest refresher course designed specifically for older drivers. The AARP Smart Driver Course is available in a classroom and online, in both English and Spanish. In some states, you may even be eligible for a multi-year insurance discount upon completion of the course.*

For more information, visit www.aarp.org/safedriving or call 1-888-AARP-NOW (1-888-227-7669).

*The insurance premium discount is not available in all states for the online or the classroom versions of the course. Please consult your insurance agent for further details.

# # #

Julie E. Lee is Vice President and National Director of AARP Driver Safety in the Education and Outreach group at AARP. She directs the largest driver improvement course in America designed for drivers age 50 and older. She can be reached at jelee@aarp.org