AARP Illinois
All the news that matters for Illinoisans over 50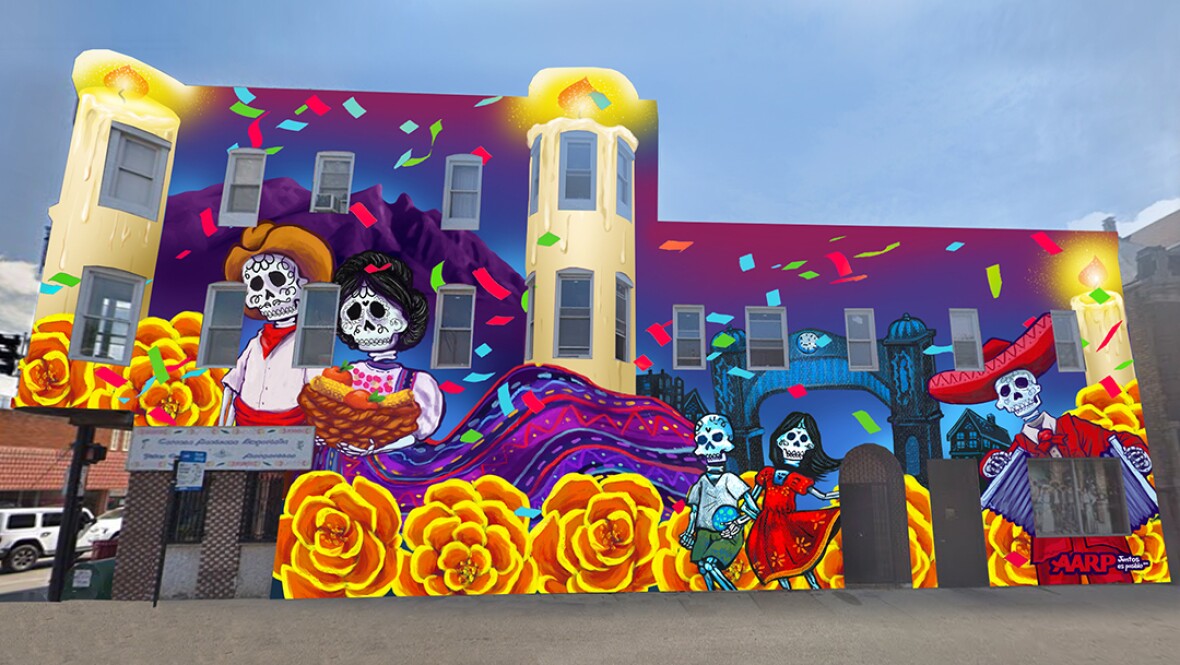 OCT 15, 2019
(English) ¿Has visto el hermoso mural que cobró vida en Little Village para celebrar nuestra comunidad y cultura? La obra de arte, que pintó la artista local Liz Reyes en las paredes del restaurante Nuevo Leon, celebra el Día de los Muertos, así como la importancia de cuidar de nuestros seres queridos, lo cual incluye a nuestros antepasados.
OCT 14, 2019
Do you know ways to help keep your aging loved ones from losing money to scams and fraud? We'll share important information that could help you keep them safe during our free webinar.
OCT 11, 2019
Here are a few photos from AARP Chicago's Celebrando Comunidad mural project.
OCT 11, 2019
(Español) Have you seen the stunning mural coming to life in Little Village in a BIG Way to celebrate our community and our culture? The painting by local artist Liz Reyes on the walls of Nuevo Leon restaurant celebrates Dia de Muertos and the importance of caring for loved ones, including those who came before us.