The following is a part of a series of stories which will run in conjunction with an exciting new weekly radio program by AARP Illinois. The weekly program, called "Creating the Good," showcases the stories of inspiring older adults in Illinois, and can be heard statewide on affiliates of the Illinois Radio Network.
When Victor Pichardo reflects on his life and career, one word comes to mind.

"I'm very big on 'tradition,'" he says. The multi-instrumentalist, composer and folklorist from Mexico City has built an internationally-recognized repertoire seeped in traditional Mexican music called "son."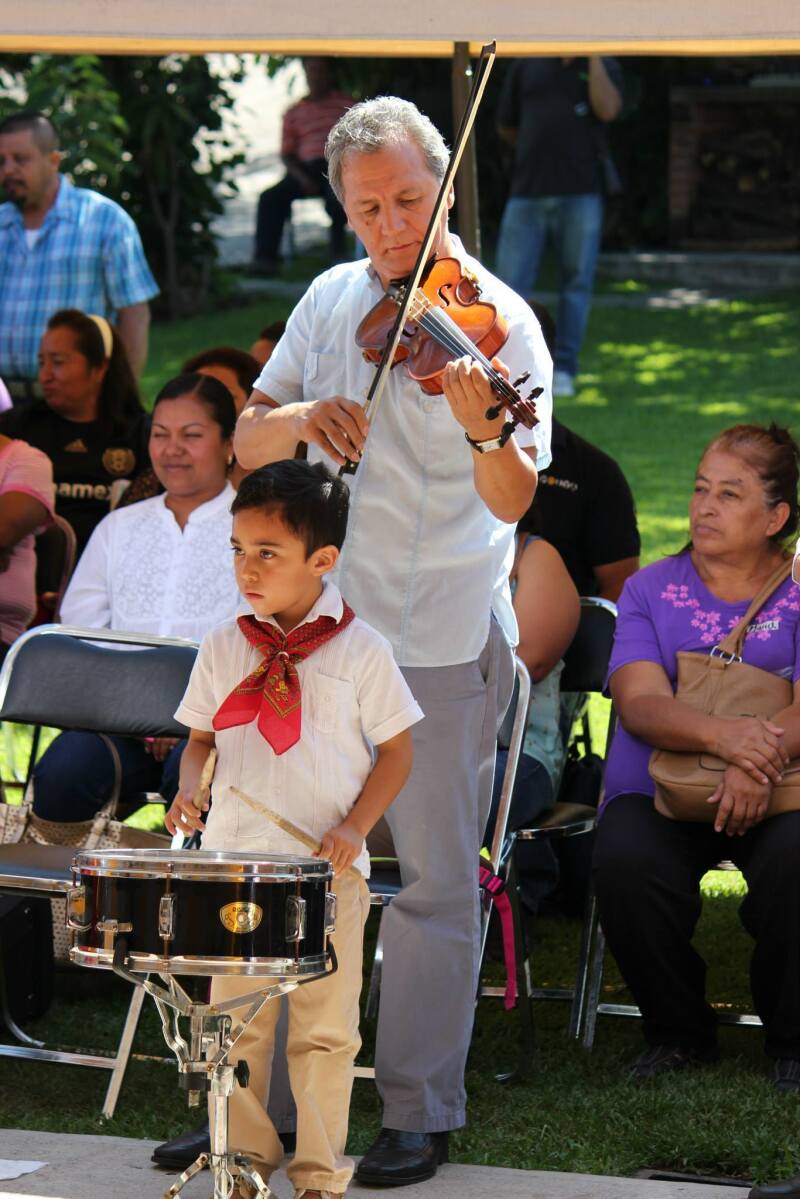 The word "son," which literally means "sound" in Spanish encompasses a mix of Spanish, African and Indigenous elements and dates back to the 18th century. Mexican sones are usually performed by bands playing string and percussion instruments, including violins, guitars and harps.

After studying under famous teachers in Mexico City and learning to play some 30 instruments, Pichardo moved to Chicago in 1994, where he co-founded Sones de Mexico Ensemble. Dedicated to keeping the Mexican son tradition alive, the Grammy-nominated ensemble has established its presence in the Mexican community in Chicago and has brought the tradition to national and international stages alike – including the Chicago Symphony Orchestra and the Chicago Philharmonic.

An equally important part of Sones de Mexico's mission is to educate the next generation of Mexican-American performers about son, as well as Mexican culture. Through its non-profit arm, Sones De Mexico offers music workshops, dance classes and coursework built from the culture, heritage and history of Mexico.

Additionally, fifteen years ago, Pichardo started a mariachi program at Benito Juarez Community Academy to continue Mexican musical traditions for a new generation in Pilsen. Many of his students have gone on to play in ensembles, orchestras, and even win Grammys themselves.

"It is so important to me to pass on what I have learned during my career and I'm so proud of my students who are now the ones sharing this tradition with the world," says Pichardo.

For more information on the Sones de Mexico Ensemble and education programs, visit https://sonesdemexico.com/

And for more information on ways YOU can get involved in your local community visit aarp.org/nearyou or discover opportunities to give back nationwide by visiting Create the Good.