The following is part of a series of stories which will run in conjunction with an exciting new weekly radio program by AARP Illinois. The weekly program, called "Creating the Good," showcases the stories of inspiring older adults in Illinois, and can be heard statewide on affiliates of the Illinois Radio Network.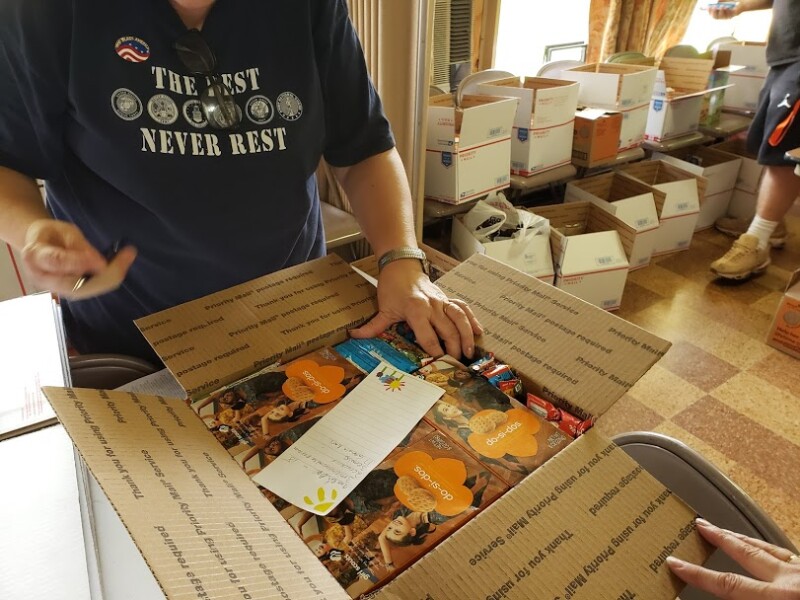 In 2003, Jacky Connelly met a grandmother caring for a toddler while his mother served in Iraq. Recognizing a family in need, Connelly reached out to the community to put together a care package of supportive cards, supplies and treats to send to the mother overseas. That one thoughtful action turned into 6500 care packages sent to hundreds of soldiers to date.

"Once we started, we got such an outpouring of appreciation from our soldiers and we heard from so many more families who had a soldier overseas, that we knew we had to keep this going," says Connelly, whose volunteer organization Mrs. Jacky's Soldiers operates out of Oak Lawn, Illinois.

Helping soldiers runs in Connelly's blood. Growing up, she would hear stories of the many times her father, a decorated World War II veteran, would receive mail from her mother and how much it meant to him to know she cared.

"This work is a salute to my mom and my dad because they are why I do what I do," says Connelly.
During the COVID-19 pandemic, Connelly and her team of volunteers have been packing from home and continuing to take donations. They are taking donations of hand-written cards, non-perishable items, toiletries and media mail consisting of movies and CDs.

"Right now, a lot of us are cleaning out our homes and it's a great time to donate your movies and music that our troops will enjoy," she says.

To submit cards or donations for soldiers, email mrs.jsoldiers@gmail.com

And to find volunteer opportunities in your community, visit www.createthegood.org