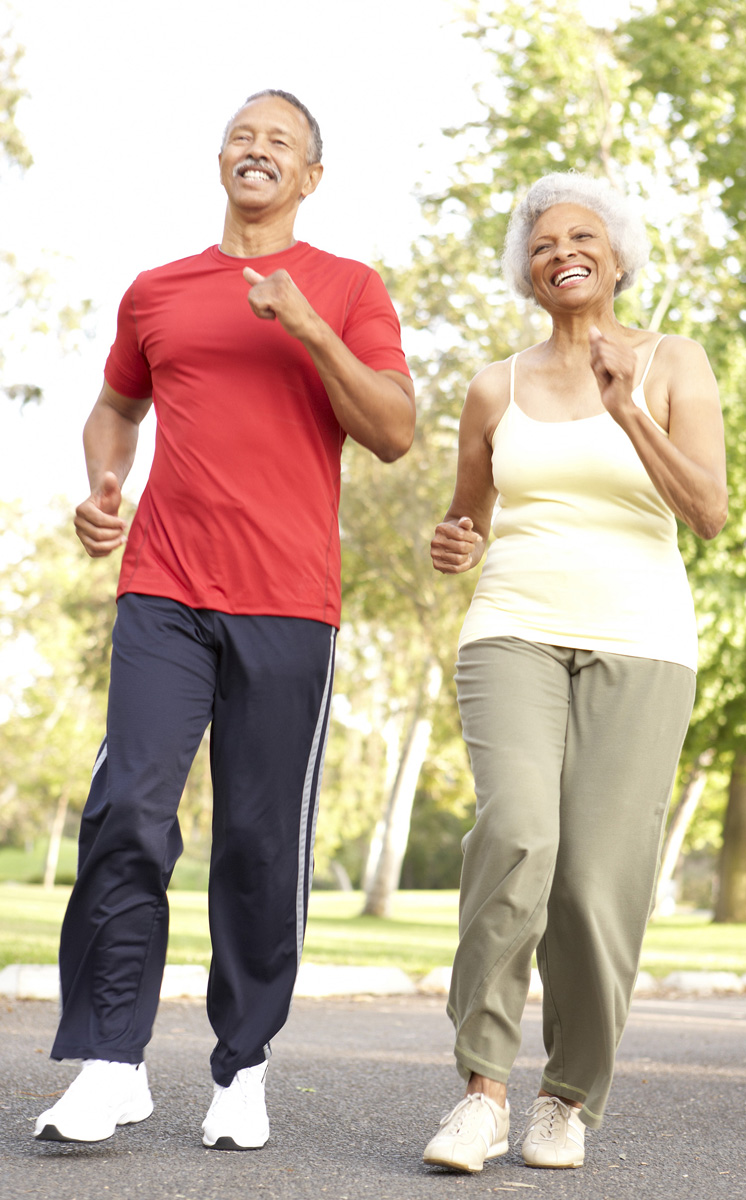 By Dr. Smita Patel

The importance of exercise is a message we hear from health professionals throughout our lives, and we are inundated with fitness messages in the media. Now you can add improved brain health to the long list of benefits from exercising.

Research shows that aerobic exercise – such as walking briskly for 30-40 minutes, 3-4 days per week - reduces risk of Alzheimer's disease. In good weather, you can swap gym memberships, trainers and getting in the car with outdoor activities, such as taking the dog for a fast-paced walk, exploring natural trails and using a bicycle for transportation. Briskly walking one way for 15-20 minutes, and then turning back for home (or work if you're on your lunch hour) is one way to add aerobic exercise into your weekly routine.

How does exercise reduce the risk of Alzheimer's disease? Studies show that following aerobic exercise, our brains have surges of something called "brain-derived neurotrophic factor" or BDNF. BDNF has been called "Miracle Grow" for the brain. It's a protein that nourishes neurons, prevents neurons from dying and even triggers the growth of brand new neurons. Studies show people who briskly walk regularly have more BDNF, do better on cognitive tests and have bigger brains compared to those who don't. In fact, there is a growing consensus in the medical literature that there's a bi-directional relationship between physical activity level and the size of the brain, in that physical activity promotes brain growth while inactivity hastens brain shrinkage. In other words, increasing physical activity when we are older may prevent the brain shrinkage that is "expected" as we age.

For those who have arthritis, joint issues or other indications that prevent a brisk walk routine, consider speaking to your doctor about devising other ways to get 30-40 minutes of aerobic exercise 3 to 4 days a week in a way that works for you. And, consider exercising with a friend or two to get the added brain benefit of social activity.

Yours in good brain health,

Dr. Smita Patel



About the Author:

Smita Patel, DO, is a neurologist at NorthShore Neurological Institute and Director of the Center for Brain Health. Dr. Patel brings expertise in neurology and sleep along with complementary and integrative medicine to develop tailored health plans for her patients. She is board certified in neurology, sleep medicine and integrative medicine. Dr. Patel has participated in clinical research studies in the area of sleep medicine and has written book chapters for several academic publications on neurological disorders. She has a strong interest in researching the cause and treatment of neurological diseases as well as supporting and participating in educational programs. Dr. Patel directs a comprehensive team at the Center for Brain Health, and works with patients to reduce the risk of Alzheimer's disease, Parkinson disease and other brain disorders, and to improve brain health. For more information, visit northshore.org/brainhealth.