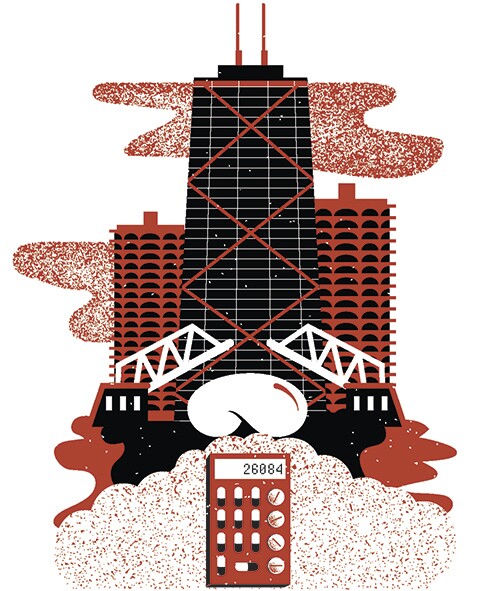 It's hard to miss a 6-foot-high calculator. The giant number cruncher has been making the rounds at AARP events in Chicago and across Illinois, including the state fair. People input their household's annual out-of-pocket costs for drugs, and the calculator displays the ever-increasing tally.
AARP Illinois is using the figures as part of its fight for affordable prescription drugs and provider accountability—two issues at the top of the association's legislative priority list this year.
Chronic conditions accounted for more than two-thirds of all prescriptions in 2018, according to an analysis by the IQVIA Institute for Human Data Science, a health care analytics firm.
Chicago's nonprofit Shriver Center on Poverty Law is joining forces with AARP Illinois to advocate for curbing drug-price increases.
"Prescription drugs are a big factor" when considering affordable health care, said Courtney Hedderman, associate advocacy director for AARP Illinois.
Thanks in part to AARP's efforts, a law supporting pharmacists' right to tell patients about cost-effective ways of paying for prescriptions was passed in August and takes effect in January.
To add your annual drug costs to the calculator, email action.aarp.org/AffordableDrugsIL.
—Joanne Cleaver