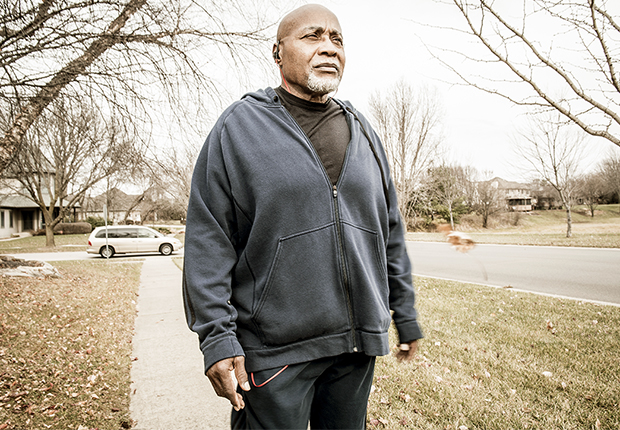 By Kelly Soderlund

As a nearly 27-year resident of Springfield, Howard Peters cares about improving it.

During his daily three-mile walk along Meadowbrook Road, Peters is able to enjoy what Springfield has to offer. But he also has a front-row view of how the streets could be improved with safer options for pedestrians and bicyclists.

"The older population tends to be concerned about the extent to which their community is safe," said Peters, 72. "Safe not only for them to live in their homes, but to go out in the community to shop and play and work."

AARP is interested in promoting such improvements in Springfield and across Illinois. The goal: to make communities safe and pleasurable to live in for all ages.

AARP is approaching the issue a few different ways: surveying older adults about what they think would make their town a more livable community; holding events to poll older residents on their views; and supporting a bill in the General Assembly to prompt local officials to design safer communities.

The Complete Streets Act would direct the Illinois Department of Transportation—when planning federal and state transportation projects—to consider opportunities to improve safety, access and mobility for all travelers, including pedestrians, cyclists and those who use public transportation.

Forums held in communities
"The goal of the bill is to make streets safe and accessible to use, whether for automobiles, bicycles or people who walk," said Ryan Gruenenfelder, AARP Illinois director of advocacy.

AARP has been listening to the suggestions of older adults about how their communities could be improved. Forums were held in Peoria and Alton last fall to discuss issues such as how to support an aging population that wants to remain in their homes.

Local leaders are partnering with AARP to promote affordable housing; driver and pedestrian safety; proximity to social activities and economic opportunities; and access to quality health care.

The AARP Livability Index looks at just that. The online tool scores communities on more than 60 indicators across seven categories: housing, neighborhood, transportation, environment, health, engagement and opportunity.

AARP Illinois used the index when it commissioned a survey of adults 50 and older, asking them what would make Springfield a more age-friendly community and livable city.

As an AARP volunteer, Peters in October presented the Springfield City Council with the results of the survey, which included responses from over 500 people.

Most older Springfield residents say their community is a good place to age and want to live there independently for as long as possible, according to the survey.

But that same age group indicated that there could be more job flexibility and employment training opportunities for older adults. They also said community information could be more clearly displayed in a central location and delivered to residents who have limited mobility. And they believe there are not enough bicycle and pedestrian pathways that are separated from vehicles.

"Springfield has a growing aging population. At some point, it's just going to be us and the millennials and not much else," Peters said, laughing.

Kelly Soderlund is a writer living in Bartlett, Illinois.