We received such positive feedback from last month's blog post, so I'm sharing a few additional questions I've recently received from patients and their families. Should you have a question of your own, please comment below so others can benefit from the discussion.

Q: I am 45 years old and want to know if there is a vitamin that could protect me from getting Alzheimer's/dementia when I grow older? Agnes, Wauconda

A: There is evidence that vitamin D deficiency is a risk factor for Alzheimer's disease. Vitamin D deficiency is common in the Midwest due to reduced sunlight exposure. Vitamin D is made by your skin primarily. Your doctor can check to see if you are vitamin D deficient and depending on your blood levels and dietary preferences, either prescribe vitamin D2 orally once a week, or over the counter vitamin D3 at the appropriate strength for you. I believe that vitamin therapies should be taken under a doctor's direction. Vitamin B complex (B12, B6, Folate) also may reduce the rate of aging-related brain shrinkage (atrophy) by 50% per year as compared to a placebo. Again, this is most effective at prescription strength; best that your need for vitamin B complex and the dose be directed by your doctor.



Q: What role does mental illness (i.e. anxiety, depression, bipolar disorder) play into one's chances of developing Alzheimer's/Parkinson's disease? Maria, Highland Park

A: Studies have consistently shown that anxiety disorders and depressive disorders occur more commonly in the prior lives of persons who develop dementia or Parkinson's, than in the prior lives of people who do not. Anxiety and depression are risk factors for dementia and Parkinson's disease (even events occurring 30 years earlier can be associated with the onset of these conditions later in life). In addition, anxiety or depression can mimic brain disorders such as Alzheimer's or Parkinson's. An expert neurologist can rule those conditions out (depression, anxiety), which are otherwise treatable or reversible. Otherwise, anxiety and depression occur frequently in persons with Alzheimer's or Parkinson's disease after they are diagnosed. Identifying incident anxiety and depression and treating it will improve the quality of life of persons with Alzheimer's or Parkinson's. We routinely screen for these at the Center for Brain Health and the NorthShore Neurological Institute.



Q: I often have trouble sleeping, and I read that sleep is associated with risk for Alzheimer's. How are they connected? Betty, Park Ridge

A: Absolutely. Sleep deprivation is a risk factor for dementias, including Alzheimer's disease (the most common cause of dementia). I recommend to my brain health patients (persons with concerns about their brain health, perhaps because they have risk factors for Alzheimer's) that they should sleep 6-8 good quality hours a night (ideally 7 hours). If they are unable to sleep that long, or if the sleep is not restorative (they are sleepy during the day), I refer my patients to our sleep center for further evaluation and management. During sleep, our brain is washed of toxic proteins and waste. It is important that we all get a good night's sleep!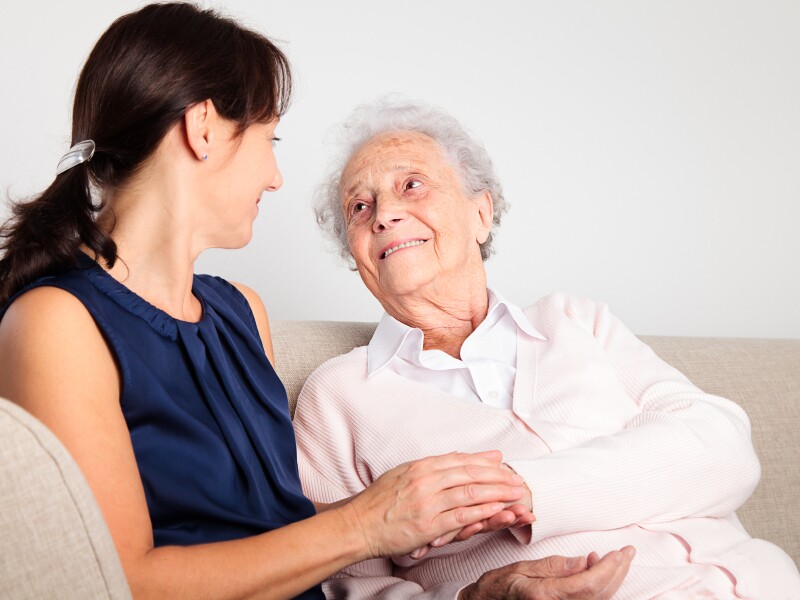 Q: My family has a history of Alzheimer's. My mom and all her siblings have been diagnosed before age 50. At this time, she is in a nursing home. What is recommended I do to find out my risk or prevent it? I'm 37 years old with no symptoms. Nancy, Chicago

A: Most everyone has a family history of Alzheimer's somewhere in their family tree. But if you have a first degree relative affected, the risk for Alzheimer's is at least doubled. Given that women have a 1:5 lifetime risk for Alzheimer's (all comers), a woman with a family history could have as much as a 40% lieftime risk. Of greater concern is when the Alzheimer's is of early age at onset (before age 50). Then we need to be concerned regarding a rare genetic cause of Alzheimer's, such as mutation in the presenilin or APP genes (like Alice in the movie "Still Alice"). We can review family histories and test for mutations, and provide lifestyle, behavioral and medical treatments to reduce the risk by greater than 60%. A bad genetic test result is not deterministic. We can delay or prevent Alzheimer's disease.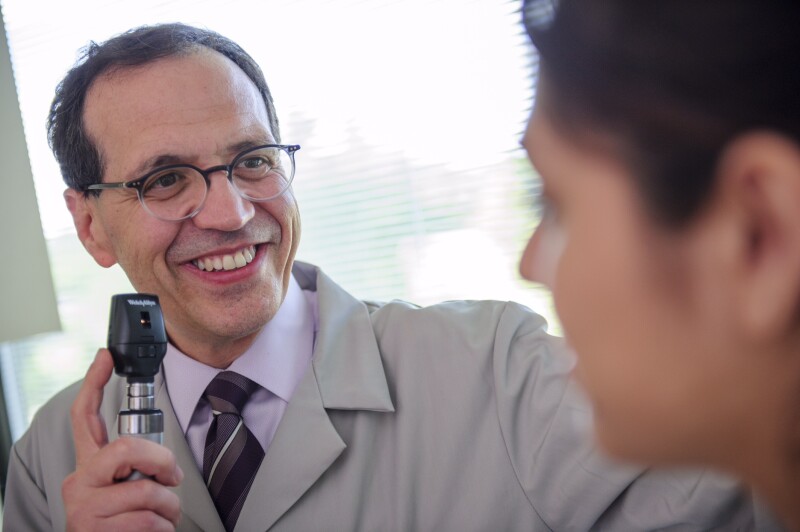 Demetrius M. Maraganore, MD, is Medical Director, NorthShore Neurological Institute; Chairman, Department of Neurology; and Director, Center for Brain Health, NorthShore University HealthSystem headquartered in Evanston, Illinois. Dr. Maraganore is an internationally renowned expert on the genetics of neurological disorders. At NorthShore he is leading the DodoNA Project, DNA predictions to improve neurological health. He is also leading the Neurology Practice Based Research Network, which aims to improve the quality of neurological care and to conduct practice based research using the electronic medical record, across several Departments of Neurology nationwide. Dr. Maraganore has been recognized as a top 1% neurologist by U.S. News and World Report. More The team at the Center for Brain Health at NorthShore Neurological Institute works with patients to reduce the risk for Alzheimer's disease, Parkinson's disease and other brain disorders, and to improve brain health. For more information, please visit NorthShore Center for Brain Health.