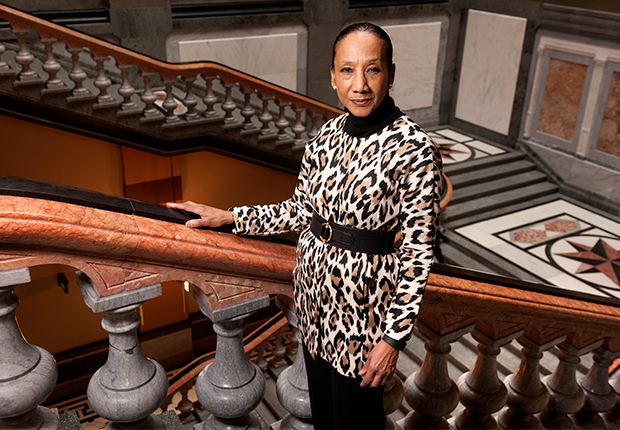 By Kelly Soderlund

In a boost for family caregivers who work outside the home, a new state law allows employees to use their existing sick leave benefits to care for their loved ones.

The Eligible Leave for Employee Caregiving Time (ELECT) law went into effect in January and applies to both paid and unpaid personal sick leave. It allows workers to use a portion of their annually available personal sick leave for family caregiving responsibilities. That could help some of the nearly 1.6 million caregivers in Illinois.

"Health care has changed in the sense that we have so many aging seniors who have children who are still in the workforce," said state Sen. Jacqueline Collins (D-Chicago), sponsor of the legislation with support from AARP Illinois. "This is time they've already accrued, so why not be more flexible so they can care for a loved one who may be ill?"

Collins expects to be in a caregiving situation soon. Her mother is 85, and her father is 94.

"Our elders are living longer, and they need the assurance that their child or someone they trust will be able to look after them or assist a caretaker in some way," Collins said. "It's commonsense legislation."

The state law does not change employees' rights under the federal Family and Medical Leave Act (FMLA) or their employer's disability plans, according to AARP Illinois.

Residents will still have to utilize the FMLA if their employer does not currently offer personal sick leave benefits through an employment benefit plan.

The new law applies only to employers that already offer sick leave as part of their benefits.

When time off wasn't possible
Taking sick time or a leave of absence wasn't an option for Christine Damon, 67. She was living in Naperville in 1991 when she quit her teaching job to help her mother take care of her father, who had multiple health issues.

Damon did the same more than 10 years later, when she was living in Wadsworth, to help support her mother before she died.

Now Damon is the executive director of CareSmart Illinois, a nonprofit that focuses on education for family caregivers. She recalled a conversation with a caregiver who wanted to use her sick leave years ago to care for her dying mother.

"The place she worked wanted her to come in and fill out paperwork for FMLA," Damon recalled. "Her mother was close to the end of life and also had dementia, and she just said, 'I'm not coming. I don't have time to do that.' Employers would rather have
employees use FMLA because it's unpaid leave."

Damon and AARP Illinois officials are trying to get the word out about the sick leave act so that employees know their rights and employers know the law.

"Too often, family caregivers are balancing a full-time job and trying to care for their loved one," said Ryan Gruenenfelder, AARP Illinois director of advocacy. "The new law is a commonsense and compassionate approach."

Last December, AARP Illinois conducted a TV campaign in Chicago and a radio campaign statewide to educate the public about the law, and 50,000 AARP members also received informative postcards.

In January, it held a tele-town hall with more than 5,000 residents who are caregivers or likely will be in the future. AARP Illinois is also planning to get information out through social media and its blog at aarp.org/il.

Kelly Soderlund is a writer living in Roselle, Ill.