On March 27, Chicago Mayor Lori Lightfoot sat down with AARP IL to discuss the concerns of older adults during the COVID-19 crisis.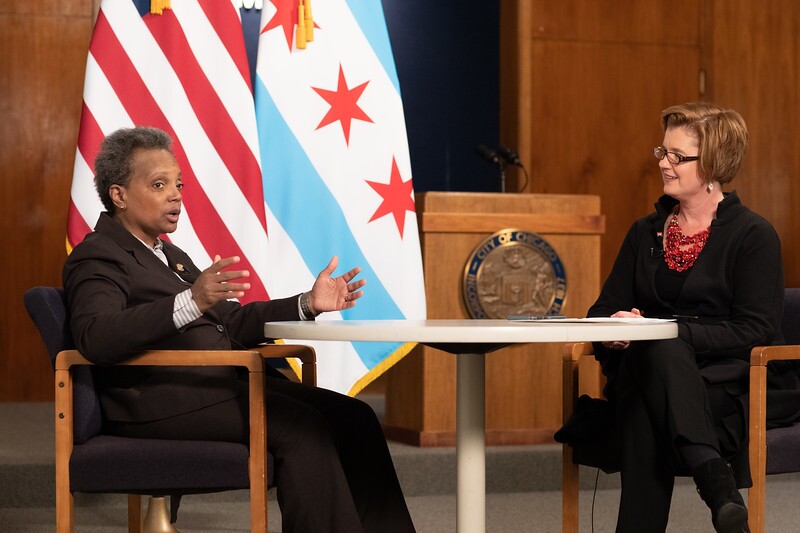 View the video here.

Key learnings:


PLEASE STAY HOME! Only go out for necessities: groceries and doctor appointments, or real crucial service. Social distancing is very important, the COVID-19 virus is spread by droplets of sneezing, coughs and even yawning. Please cover your mouth while experiencing any of these. Wash your hands at least 20 seconds every time you wash. The Mayor washes her hands to the song "Don't Stop Believing" by Journey.
If you are a CAREGIVER or become one, please don't attempt to take care of people while you yourself are sick. Conduct a well being check on your family who are elderly, or the elderly people in your neighborhood. A daily phone call, or a knock on the door, while staying back, can make our elderly feel safe and cared for.
If you cannot reach an elderly person or if for any reason you have respiratory concerns regarding your health, dial 911, emergency 311, non-emergency for a host of information.
CITY UTILITIES: Water and Sewage has suspended payments through 4/30/20.
UTILITIES: Peoples Gas announced it has pushed disconnecting service and waiving late fees until the foreseeable future. Com Ed has suspended disconnections and has waived late fees until the foreseeable future also.
RENT & EVICTIONS: Tom Dart, Cook County Sheriff, announced that eviction notices will not be enforced at this time. Landlords are asked to give renters some grace and also to small businesses.
FOOD: There is no food shortage. Grocery shop as you normally would, daily, weekly, or by-weekly. A number of grocery stores have reserved hours for seniors. Please check the store before heading out for the times. If you have questions about what pantries are available to get food, please contact the Greater Chicago Food Suppository at chicagosfoodbank.org or call 311 to find a location near you.
For more information go to: www.aarp/coronavirus
Daily at 11:00 am, Q&A, The Dr. Is In, Facebook Live with Dr. Allison Arwady, MD, MPH
Weekly, Every Thursday at 12 pm CST, AARP host a CORONOVIRUS Q&A: To join, call 855-274- 9507 toll free