By Ryan Gruenenfelder



For too long Illinois has been without a comprehensive, balanced budget that helps make life better for residents of all ages. Since 2002, the Governor and the General Assembly have failed to pass a truly balanced budget. And for almost two years, the State has operated without anything beyond a 'stop-gap' budget. This budgetary inaction has led to a current fiscal year 2017 budget deficit of somewhere between $5.4 billion to $7.8 billion, depending on whose analysis you read. However, for the complete picture, one must include the additional $9.1 billion in unpaid bills remaining from previous fiscal years. Consequently, Illinois' true budget deficit stands at $14.5 to $16.9 billion and continue to grow each month.

The impact of this impasse has been felt across the state: from college students to working families and from older residents to social service providers – every population group has been affected by increasingly depleted services.

Illinois politicians have displayed they can find bi-partisan agreement if they are motivated. Case in point: the 2016 Veto Session ended without agreement on a full-year budget. However, the General Assembly and the Governor worked together to pass a $13.3 billion rate hike for energy companies Exelon, ComEd and Ameren. It is outrageous that the legislature cannot negotiate a full state budget, but they can negotiate to bail out powerful corporations on the backs of Illinoisans.

This lack of a state budget comes on top of rising taxes (Illinois has the fifth worst tax structure in the nation, according to the Tax Foundation, and the second highest property tax rate in the U.S., after New Jersey), increasing fees for utilities and other necessities and increasing cost of living, and it has caused many across Illinois to lose their jobs as well as services on which they depend.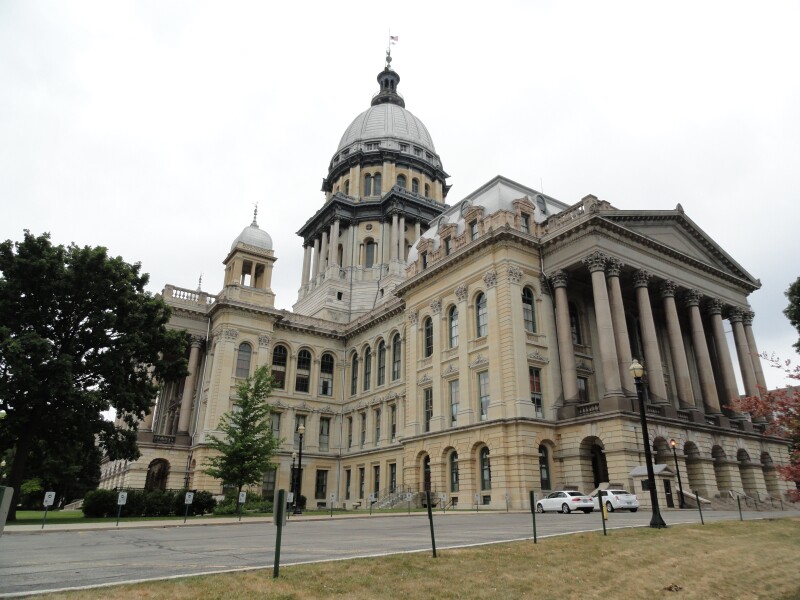 A recent editorial in the State-Journal Register painted the bleak picture of the state very clearly: "We need outrage. We need phone calls made and letters written and protests organized. And we need it from all corners of the state, and from people not directly affected by the budget woes…we need it from everyone now," wrote the SJR editors. The piece, by the way is titled "It's time for some courageous outrage in Illinois."

As we consistently hear from our members about how the political gridlock and the budget impasse affect their lives and the lives of their loved ones, we echo this feeling, and we are convinced that it is time for Illinoisans of all ages to say: "Enough is Enough!"

In 2017 we will mobilize citizens across Illinois and encourage them to hold elected officials – the Governor and the members of the General Assembly – accountable for the gridlock and to demand they find long-term solutions and pass a budget that restores the fiscal health of our state.

Politicians must stop putting politics above the people, their constituents. You have elected your State Senators and State Representatives to properly manage the state's finances, and it's their job to create a comprehensive, balanced budget that aims to make life better for all including retirees, working families and low-income households.

We, as Illinoisans, must demand action for a comprehensive solution to this mess. We all have a common interest to force elected officials to find a solution and make a path for Illinois' solvency. This is VITAL to the future of our state. It is vital for a secure retirement. It is vital for our children and grandchildren's education. It is vital for the success of our businesses. It is vital for Illinoisans of all ages to love and take pride in their state.

Please stay tuned to our website and our Facebook and Twitter feeds to find out more about our Enough is Enough campaign, and how you can get involved.

Ryan Gruenenfelder is the Manager for Advocacy and Outreach for AARP in Illinois