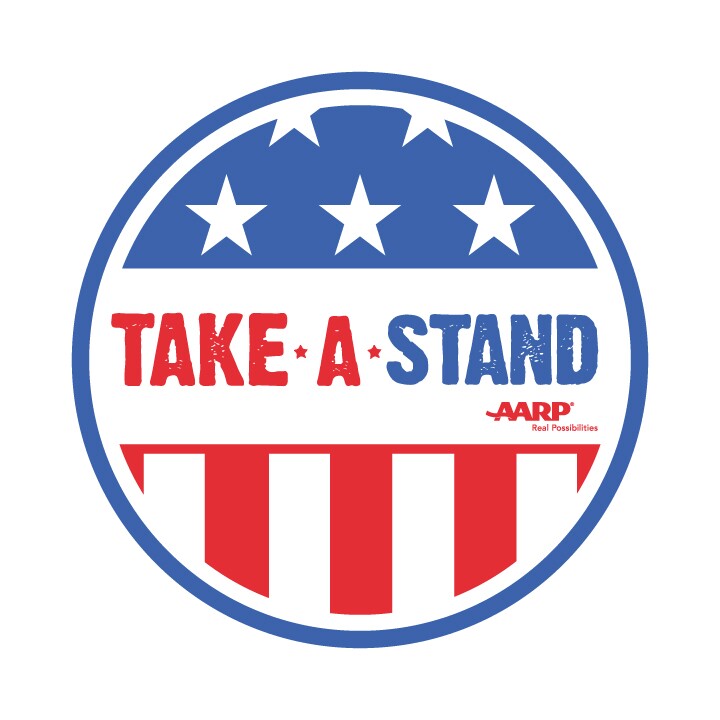 AARP Launches New Ads, Sponsors Debates, Urges Social Security Question
AARP has launched a new Take A Stand ad campaign calling on the presidential candidates to do their job and commit to take action to keep Social Security strong for future generations. The digital and TV campaign is centered on the three presidential debates on Sept. 26, Oct. 9 and 19, which AARP is sponsoring as part of the Take A Stand campaign

The TV ads will run on national cable -- Morning Joe, Fox News Special Report, Bloomberg's All Due Respect and CNN's Inside Politics, etc. -- as well as on select news and debate-related programs on ABC, CBS and NBC. The digital advertising will run on YouTube, Facebook, Twitter, Google, Yahoo, Bing and others.
AARP is collaborating with all the debate host sites on a number of policy and community engagement activities to support our campaign's effort to urge the presidential candidates to give voters real answers on how they'll keep Social Security strong. We will have a presence at each of the events, including Monday night's program at Hofstra University where AARP principals will be in the media spin room following the debate.
Our national email campaign to urge Monday's moderator Lester Holt to include a Social Security question generated more than 106,000 to his inbox. We'll be gearing up for more of the same activity for the second debate at Washington University in St. Louis on Oct. 9th. The second debate, hosted by moderators Martha Raddatz and Anderson Cooper, will use a small town hall audience and social media to generate questions, possibly a friendlier format for including Social Security in the discussion.
If you're looking to spice up you debate watching activities, download and print off a few AARP Debate Watch Bingo Cards. As you listen to the discussion, you'll be able too mark off whenever Social Security is talked about – or not!