Learn about ways to protect yourself and your loved ones at our free, two-part webinar
Beware of Medicare Scams
Part 1: "Free" Equipment & More – Tuesday, July 16, 2019
7 pm ET/6 pm CT/5 pm MT/4 pm PT/1 pm HST
Part 2: "Free" Genetic Testing & More – Thursday, July 18, 2019
7 pm ET/6 pm CT/5 pm MT/4 pm PT/1 pm HST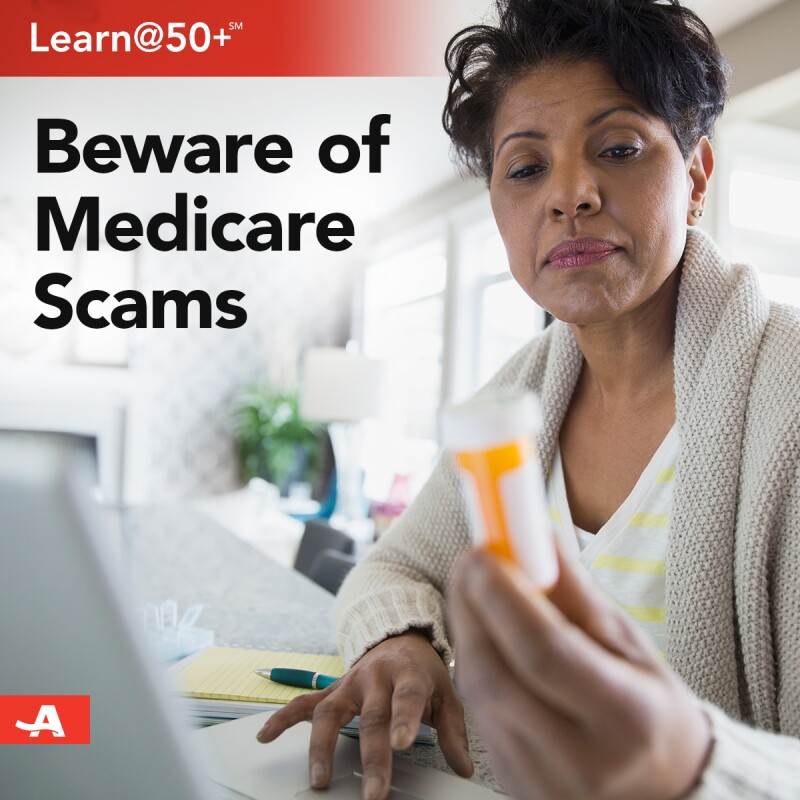 They lie about what Medicare covers—and leave taxpayers and beneficiaries like you or a loved one footing the bill. They're Medicare scammers, and you can learn about ways to see them coming and stay one step ahead of their schemes
Register now for both of AARP's webinar sessions to get answers to questions like:
• What should I do if I'm offered "free" medical equipment, like a back or knee brace?
• Why is it important to know about Medicare's coverage of genetic testing?
• Who can I safely share my Medicare number with?
Learn about the most common Medicare scams, so you can help keep yourself and your family members safe from them. Sign up today!