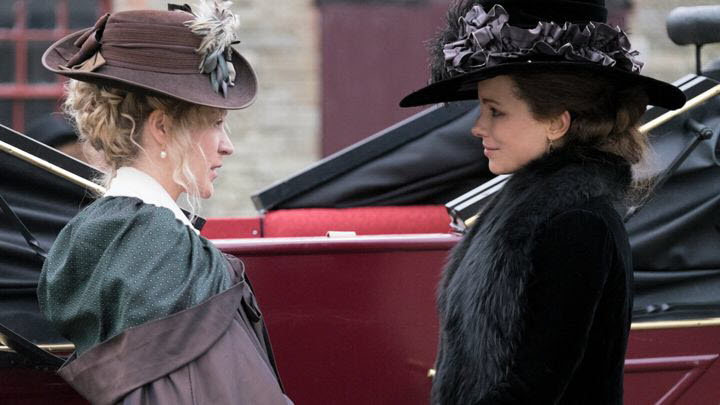 New film is based on Austen's never-published novella, "Lady Susan."
Fans of English novelist Jane Austen are in for a hilarious treat. The new film " Love & Friendship," directed by Whit Stillman, is an adaptation of Austen's uproarious and unfinished novella, "Lady Susan." Along with the film, Stillman has written a book of the same name, also based Austen's unpublished work.

Through AARP Massachusetts and Movies for Grownups, AARP members are invited to a free screening of " Love & Friendship, which stars Kate Beckinsale and Chloë Sevigny, on Tuesday, May 17, 2016, from 6:30-9:30 p.m., at AMC Loews Boston Common. Register here for your free tickets!

Stillman discussed his work in this interview with the New York Times.

Synopsis: Set in the 1790s, young widow Lady Susan Vernon (Beckinsale) has arrived at Churchill, the estate of her in-laws, to wait out colorful rumors about her dalliances circulating through polite society. While ensconced there, she decides to secure a husband for herself, but is slightly deterred upon the arrival of her daughter, Frederica, played by Morfydd Clark. Chloë Sevigny plays Lady Susan's friend and confidante Alicia Johnson, with Stephen Fry as her husband, the "very respectable" Mr. Johnson.


https://youtu.be/Q9NhSmvb-mg[/youtube]

WHAT: "Love & Friendship" free film screening offered by Movies for Grownups and AARPMA

WHEN: Tuesday, May 17, 2016, 6:30-9:30 p.m.

WHERE: AMC Loews Boston Common, 175 Tremont St., Boston, Massachusetts 02111

RSVP: Tickets are free but registration is required. Register online here.