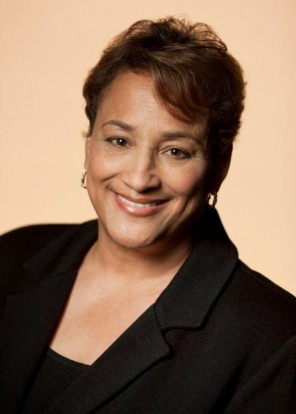 The Board of Directors of AARP, one of the nation's largest and most powerful nonprofit advocacy groups, has unanimously selected Jo Ann Jenkins (@JoAnn_Jenkins) as its new chief executive officer, to succeed longtime CEO A. Barry Rand on September 1, 2014.

Jenkins currently serves as executive vice president and chief operating officer of AARP, a role she assumed in March of 2013. In this position she has streamlined the organization's strategic planning, technology and digital operations to enable AARP to devote greater resources to its core mission. She led the development of the new enterprise-wide strategy that includes defining and facilitating operational priorities, as well as maximizing AARP's mission.

Prior to being named chief operating officer, Jenkins served as President of AARP Foundation, where she developed and oversaw programs that have improved the lives of millions of Americans, fighting hunger, poverty, isolation, and unemployment among older adults and contributing millions of dollars to disaster relief. In her first two years at the Foundation, Jenkins grew its overall donor base by 90 percent.

In addition to her strong leadership and operations skills, Jenkins also has significant expertise on women's issues and intergenerational programs. A key AARP Foundation initiative launched under Jenkins is Mentor Up, which encourages young people to engage in service on behalf of older adults and foster positive intergenerational dynamics.

Jenkins came to AARP Foundation from the Library of Congress, where she served as its chief operating officer. During her 15-year tenure at the Library of Congress, she developed and directed two of its most renowned projects, the National Book Festival and the Library of Congress Experience, the largest and most complex program in its 210-year history. In May 2010, Jenkins was recognized by the technology industry with the 11th Annual Women in Technology Award for her innovative leadership on the Library of Congress Experience. She is also a recipient of the Library of Congress Distinguished Service Award. On May 17th, Jo Ann will receive an honorary doctorate of humane letters and address graduates at Washington College's 231st Commencement.



Earlier in her career, she directed USDA's Office of Advocacy and Enterprise, worked at the Department of Housing and Urban Development and the U.S. Department of Transportation.

She became a member of AARP Services Board of Directors in 2004 and its chair in 2008, completing her service in May 2010. She is on the board of the Congressional Hunger Center. She was a delegate and founding fellow to the U.S.-Japan Leadership Program and a 1999 graduate of Leadership America. She is a Malcolm Baldrige Fellow (2013).

A native of Mobile, Ala., she earned her Bachelor of Arts from Spring Hill College. She is a 1998 graduate of the Stanford Executive Program, offered by the university's Graduate School of Business.