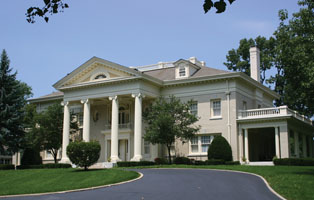 If you are captivated with the history of flight, or would you be fascinated by a glimpse into the mind of Orville Wright, then a tour Hawthorn Hill is just right for you.

AARP invites you and a guest to a free guided tour of Hawthorn Hill, the mansion that Orville Wright called home for nearly 35 years. Bring a friend and meet with fellow members at 10 a.m. until noon on Thursday, July 23, 2015. Hawthorn Hill is located at 1000 Carillon Boulevard, Dayton, Ohio 45409.

This beautiful, historic home has had a long and colorful history of hosting distinguished visitors. Charles A. Lindbergh, internationally acclaimed for his 1927 solo flight across the Atlantic Ocean, was invited to visit in June of that year on his return flight home to St. Louis. Several years later, President Franklin Delano Roosevelt and former Ohio Governor James Middleton Cox stopped at Hawthorn Hill to pick up Orville for a joint visit to Wright Field.

The tour is free but reservations are required. You can RSVP by calling toll-free 1-877-926-8300 or online by clicking here on Hawthorn Hill Guided Tour. (EVENT IS NOW FULL)

We look forward to touring this unique historical landmark with you.