As Americans paused to remember Pearl Harbor Day, local veterans – spanning WWII to Iraq –where recognized for their service to the nation. Ohio County Fiscal Court honored local veterans at its December meeting with their families and local AARP volunteers.


For two consecutive years, Charlotte Whittaker with the AARP Ohio Co. Chapter and AARP volunteer Don Rose (Winchester) have coordinated these efforts with the Ohio Co. Veterans History Museum to record these veterans' stories. Special recognition included local volunteers who contributed to recording their stories in the Library of Congress' Veterans History Project (VHP).

Veterans' stories tell the personal side of our nation's history. Recognizing and honoring their service to our nation is a larger story that generations today and tomorrow need to hear.

Across the country and in Hartford, AARP volunteers have worked statewide since Congress launched the Veterans History Project in 2000. AARP Kentucky is the only state office that has consistently worked over the years to collect these stories. The project seeks to capture these stories before being lost forever and preserve these hero's stories for future generations.

Congress created VHP in 2000 seeking to preserve and share the human experience from the nation's military service. VHP is the largest oral-history collection in the United States. Originally funded by the Congress with a grant from AARP (VHP's only corporate sponsor), the project now has over 68,000 stories with more than 1,000 Kentuckians' stories now archived in the Library of Congress.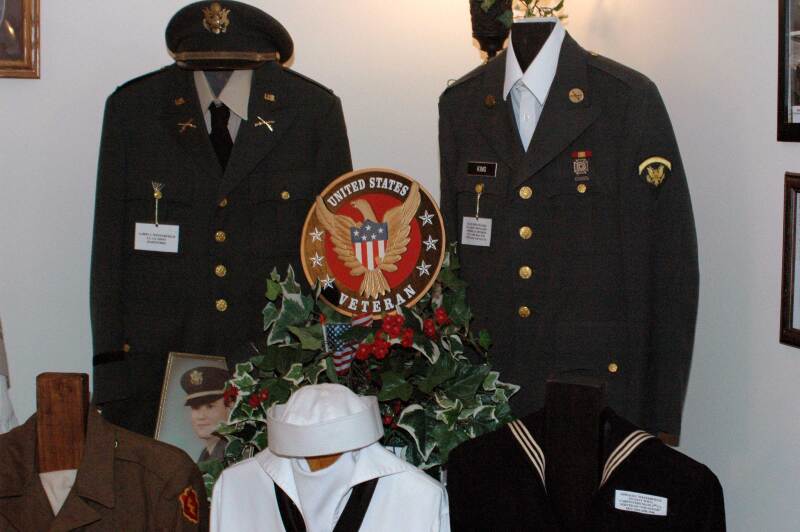 See and hear more on VHP national activities. Go


http://www.youtube.com/watch?v=ebOPebd9KDM&feature=share&list=PLF09F82C07CA77B9F[/youtube]