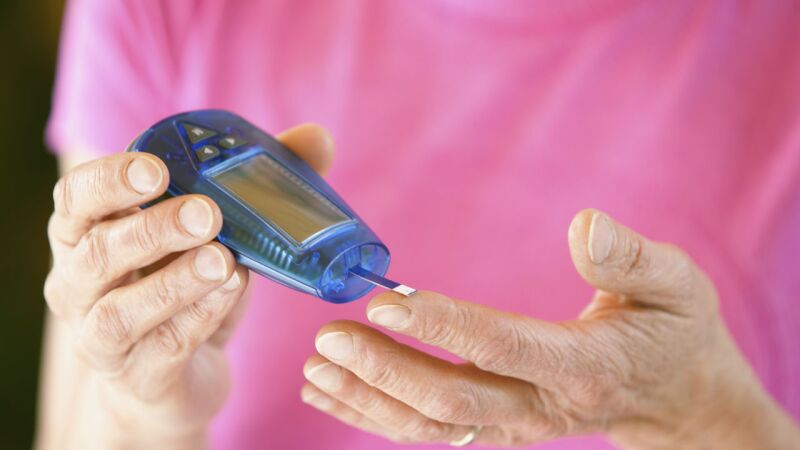 Limiting Prescription Insulin Co-Pay Costs in Kentucky
Prescription drugs don't work if you can't afford them. And access to affordable prescription drugs, like insulin, are a top priority for older Kentuckians.
AARP Kentucky State President Charlotte Whittaker
AARP Kentucky State President Charlotte Whittaker presented testimony supporting House Bill 12 in the Kentucky General Assembly. She joined the bill's sponsor, Representative Danny Bentley (H-98), and the American Diabetes Association representatives before the House Health and Family Services Committee in Frankfort.
House Bill 12 passed unanimously and now goes to the full House for discussion and a vote.
House Committee on Health and Family Services Hearing: AARP Kentucky Testimony
Good Afternoon, my name is Charlotte Whittaker. I am the volunteer State President for AARP Kentucky. It's an honor to represent our 450,000 AARP Kentucky Members and ask for your support of House Bill 12.
For more than 60 years, AARP has empowered people 50-plus live their best life. We are a nonprofit, nonpartisan social mission organization with a membership.
We are calling on states nationwide to pass commonsense, bipartisan legislation like Representative Danny Bentley's House Bill 12 (supported by dozens of House Co-Sponsors).
There are 508,321 people with diabetes in Kentucky. One in eight people living in Kentucky have diabetes, and many of those are in eastern Kentucky, where some of the highest rates of diabetes can be found.
In Kentucky, diagnosed diabetes costs $5.2 billion a year, according to the American Diabetes Association. Kentuckians located in Appalachia also face a higher diabetic mortality rate — 32% higher than the national rate, according to the Appalachian Regional Commission.
Insulin prices have skyrocketed by more than 550% over the last 14 years, and for many diabetics who need insulin to live, and paying for it is a daily struggle.
One example: Lantus, a form of insulin used to treat diabetes, increased from $2,907 per year to $4,702 per year.
According to the Centers for Disease Control and Prevention, the high price of insulin can lead some patients to begin rationing their diabetes medication or not fully comply with dosing as prescribed by their doctor. Furthermore, 10% increase in insulin adherence rates can produce up to a 29% decrease in overall health care costs related to diabetes; it is important to enact policies to reduce the costs for Kentuckians with diabetes to obtain life-saving and life-sustaining insulin.
Prescription drugs don't work if you can't afford them. And access to affordable prescription drugs, like insulin, are a top priority for older Kentuckians.
Older Americans are hit especially hard. Medicare Part D enrollees take an average of 4-5 prescriptions per month, and their average annual income is around $26,000. One in three Americans has not taken a medication as prescribed because of the cost.
In closing, no Kentuckian should be forced to choose between putting food on the table or buying a lifesaving medication.
Thank You for your consideration. We urge you to vote "Yes" in support House Bill 12.
Register online and join other Kentucky grassroots advocates at the Capitol for AARP Kentucky Lobby Day, here: 2020 AARP Lobby Day in Frankfort. Registration is also available by calling: 1-877-926-8300. Volunteers will share personal stories and seek to strengthen support for the needs of older Kentuckians during AARP Lobby Day in the Capitol - Thursday, February 20, 2020.
Make Your Voice Hear in Frankfort
Join Our Team - Thursday, February 20, 2020
Who: AARP Volunteers, Chapter Officers and Grassroots Advocates
When: February 20, 2020 - 8:30 a.m. to 2:00 p.m. EST
Where: Capitol Annex, Room 171 (First Floor) 700 Capitol Avenue, Frankfort, KY 40601
Get Involved Online! aarp.org/getinvolved