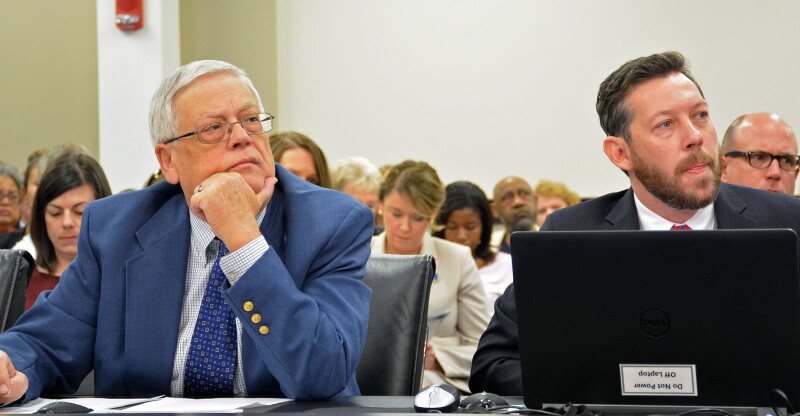 Good morning,
My name is Jim Kimbrough. I am the State President of AARP Kentucky. AARP represents 470,000 members here in Kentucky. AARP fights for issues that matter most to families such as healthcare, family caregiving and independent living.
Like Former First Lady Rosalynn Carter, all of us at AARP know "there are only four kinds of people in this world—those who have been caregivers, those who currently are caregivers, those who will be caregivers and those who need caregivers."
The Kentucky Family Caregivers Act intends to support to those four kinds of people. It will provide help to the 650,00 family caregivers across Kentucky who work tirelessly caring for older parents, spouses, friends, or other loved ones so that they can continue living independently, with dignity, at home—where they want to be.
Over the past couple of years, 33 states have already adopted some form of this legislation. Even more significant is the political spectrum of states that have enacted the law, often unanimously – from red to blue and everything in between, it's clear that the Kentucky Family Caregivers Act is an issue that transcends politics – it's a family issue.
This bill recognizes the critical role family caregivers play in keeping their loved ones out of costly institutions. It puts in place some small, but meaningful, supports for caregivers during hospital transitions -- a difficult and stressful time for both patients and caregivers. It will provide communication and instruction when their loved one is discharged. The result will be smoother transitions home, better aftercare and improved health outcomes - and should reduce costly readmissions to the hospital. This is especially significant in Kentucky, which has some of the highest rates of hospital readmissions in the country.
As we try to reign in health care costs, reduce costly hospital readmissions and trips to the emergency room, arming family caregivers with the information and knowledge they need to safely care for their loved ones at home is paramount.
Specifically, the bill takes three simple common-sense steps that ensure a designated caregiver is seen as a partner in a patient's care:
The first step is that upon admission, a hospital would provide patients with the opportunity to designate a person as their caregiver and have their contact information entered into the patient's medical record.
This will allow the family caregiver to receive timely information that can allow him or her to better provide post-discharge care. By including the designation in the medical record, it shows that the caregiver is valued and it establishes an avenue by which the hospital can share important information.
Step two calls on the hospital to notify the family caregiver if his/her loved one is being discharged home or transferred to another facility. We hear horror stories about people who are being discharged and have no one to pick them up when they are leaving the hospital. By providing the caregiver with this timely information the caregiver can better coordinate and manage the transition from one care setting to another.
Step three creates a framework for hospitals to offer an opportunity, prior to the patient's discharge, to provide the family caregiver with instructions on how to provide post-discharge care. Research shows that if a caregiver is well-prepared when a patient is discharged, the patient will be healthier and less likely to be readmitted.
A few years ago, I had open heart surgery at Baptist East Hospital in Lexington. It was a very complex procedure. I was provided with excellent care in the hospital. Upon my discharge, my wife picked me up, took me home, and cared for me during my recovery. It was exhausting for her. I can't stress how important it was to have detailed information about what to expect, what might happen, how to react, and when to react.
We have had discussions with the Kentucky Hospital Association and they are supportive of the bill that we plan to run this session.
As caregivers are better informed, notified, and instructed in the after-care tasks they are being called upon to perform, they have a better chance to keep their loved ones safe at home. AARP urges you to support the Kentucky Family Caregivers Act.