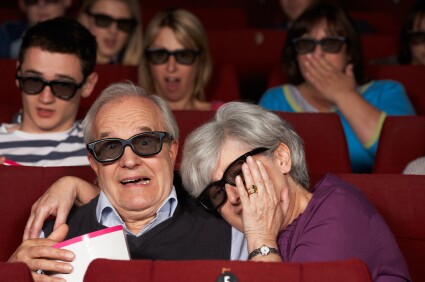 Are you a movie lover? Do you enjoy comparing notes with fellow theatergoers? Do you share reviews or even write your own?
Whether you enjoy comedies or dramas, Oscar contenders or big-budget blockbusters, the AARP Nevada Cinemaniacs may be just the group for you!
This movie club is a fun place for AARP members and friends who live in the Las Vegas valley to discuss current releases, favorite films and more. The group meets every other month to discuss movies selected by its members - as well as other current releases. Cinemaniacs members are the first to learn of advance film screenings offered to AARP Nevada members, and are often called upon to volunteer for those events.
Join the next meeting of the Cinemaniacs on Tuesday, April 5 at 10:00 AM at the AARP Nevada state office, 5820 S. Eastern Avenue, Suite 190. Featured movies to be discussed at the meeting include "Hail, Caesar!", "Eddie the Eagle," "Whiskey Tango Foxtrot," and "London Has Fallen."
It's free to participate, but advance registration is required for planning purposes. Click here to sign up!
More for avid moviegoers: AARP's Movies for Grownups, Readers' choice: Essential Boomer movies, AARP Entertainment blog
Photo: istockphoto.com/monkeybusinessimages