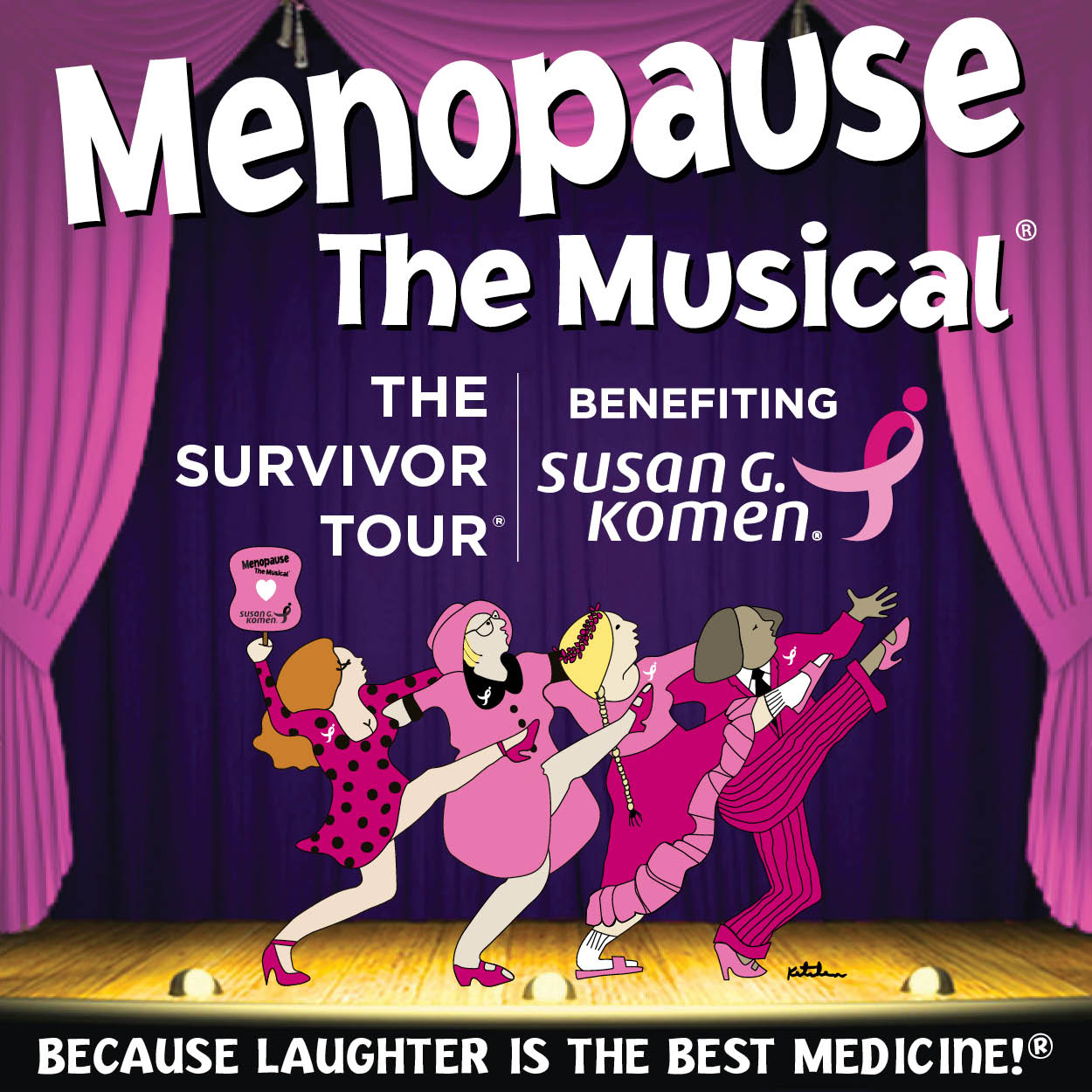 AARP members and their friends are invited come together to laugh for a charitable cause when Menopause: The Musical takes the stage at 8 p.m. on Tuesday, Oct. 13 at the Packard Musical Hall in Warren.

Meet and mingle with AARP members and their guests at a pre-show reception at Bourbon 45 prior to the musical starting at 6:00 pm. The performance begins at 8:00 pm.

This musical parody staged to classic tunes from the '60s, '70s and '80s features four professional actresses each of whom are cancer survivors. For every ticket sold to this event $2.00 will be donated to a locally based chapter of the Susan G. Komen Foundation.

Set in a department store, Menopause: The Musical brings together four women with seemingly nothing in common but a black lace bra on sale who come to find they have more to share than ever imagined. The cast makes fun of their woeful hot flashes, forgetfulness, mood swings, wrinkles, night sweats and chocolate binges. A sisterhood is created between these diverse women as they realize that menopause is no longer The Silent Passage, but a stage in every woman's life that is perfectly normal!

The Survivor Tour ® is a fundraiser for Komen, which since 1982 has invested more than $2.6 billion in research, screening, treatment, education and support programs for people affected by breast cancer.

All tickets are reserve seating. Discounts offered to AARP members and their friends are Orchestra Tickets $55.80; Riser tickets $46.80; Balcony $36.00;

Back Balcony $24.30. Tickets are available at the Packard Music Hall Box Office at 330-841-293. Packard Music Hall is located at 1703 Mahoning Ave. Warren, OH 44483.