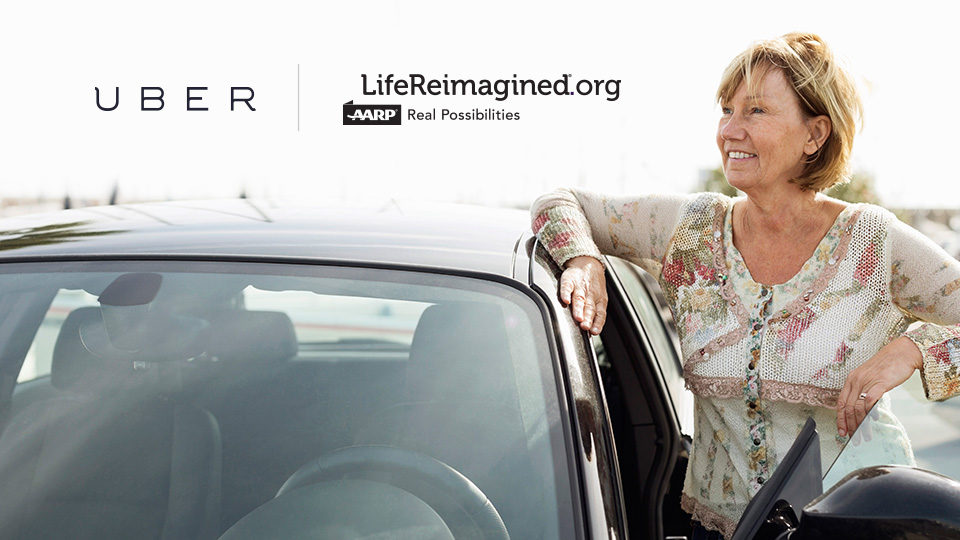 Life Reimagined, a wholly owned non-profit subsidiary of AARP, recently announced a unique collaboration with Uber to provide flexible opportunities for Life Reimagined's members to earn income as Uber driver-partners. Life Reimagined is a one-of-a-kind online and live experience aimed at guiding millions of Americans through their life transitions by helping them discover new possibilities and connecting them with a community of people pursuing similar passions and goals.

The relationship between Life Reimagined and Uber will offer millions of people the opportunity to learn more about the sharing economy and earn additional income as driver-partners on the Uber platform, in a way that is economically meaningful, socially engaging and highly flexible.

"Life Reimagined was launched by AARP in 2014 to help people in transition reimagine their lives by reflecting, exploring, and discovering new possibilities," said Emilio Pardo, President of Life Reimagined. "Companies like Uber are creating new work and financial opportunities for millions of people. Our mission is to help people discover what's next, and this collaboration with Uber presents a tremendous new opportunity for those who are considering a change in their careers or are looking for new paths in their lives."

As part of this collaboration, Uber and Life Reimagined will offer national and local events throughout the country, as well as digital content. Through these offerings, Life Reimagined members can learn more about the benefits of the sharing economy, and how they can earn money and connect with their communities.

"Uber and AARP's Life Reimagined working together is a natural fit," said David Plouffe, Chief Advisor and Member of the Board of Directors for Uber. "The Uber platform is used by many people over 50 to supplement their income, and it's a great way to make money, meet people and serve the community. We are thrilled to work with Life Reimagined to spread the word about this opportunity to their members throughout the U.S."

Uber and Life Reimagined will also provide a $35 incentive for all driver-partners who sign up through Life Reimagined and provide 10 trips. For more information about this collaboration and how to participate, go to www.uber.com/aarplr.