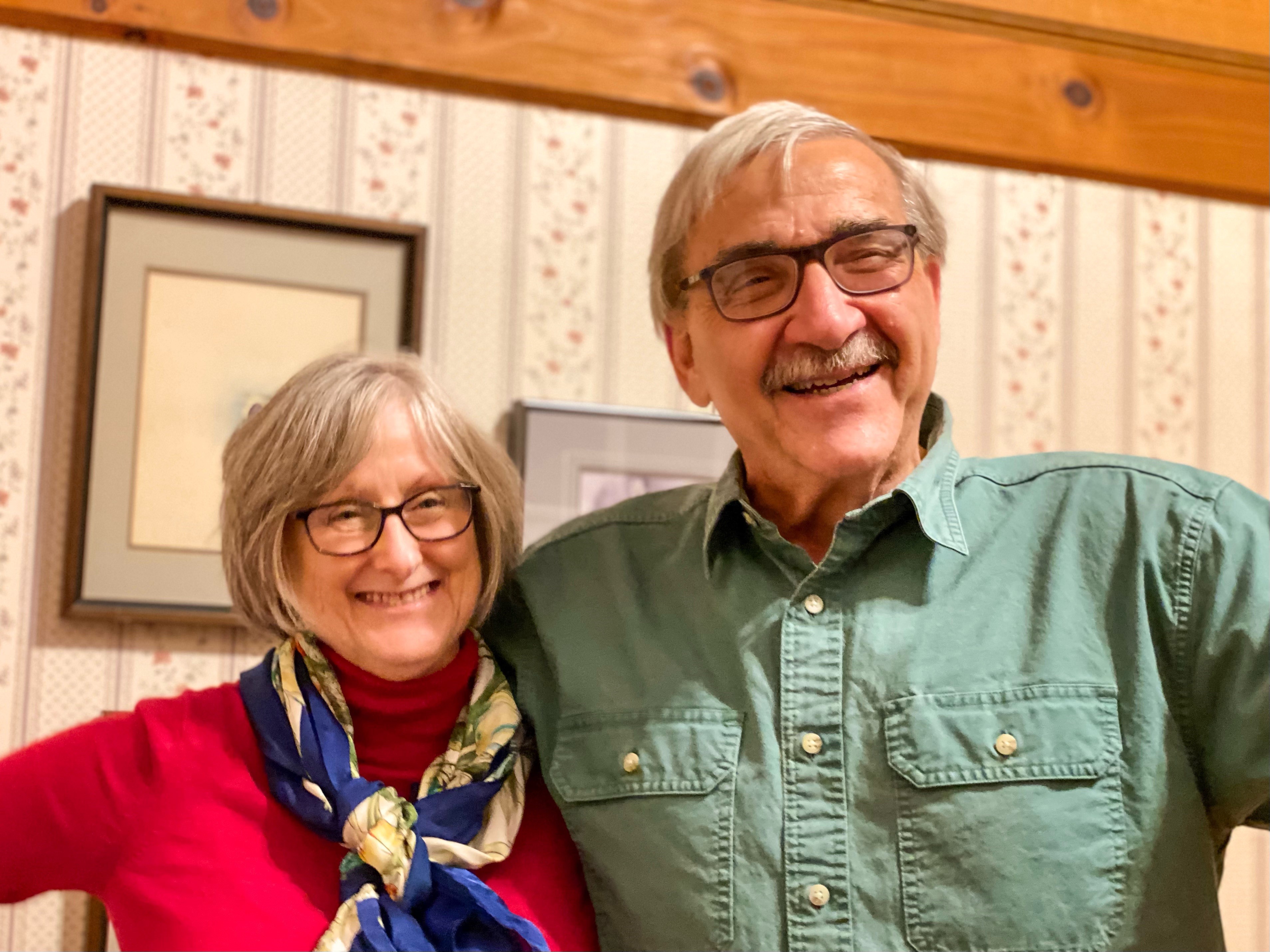 AARP Maine Announces Winners of Annual Andrus Award for Community Service

Honor Goes to Retired Educators, Joyce and Carl Bucciantini, of Greene

AARP Maine announced is pleased to announce that Greene residents, Joyce and Carl Bucciantini, are the winners of the 2021 Andrus Award named in honor of AARP's founder Dr. Ethel Percy Andrus. The Andrus Award celebrates and honors those who make a difference in the lives of others, and it is the most prestigious and visible award AARP presents each year.

The Bucciantini's extraordinary public service actively embodies Dr. Andrus' motto "To Serve, Not To be Served."

Noël Bonam, AARP Maine State Director, stated "The AARP Maine Andrus Award acts as a symbol to our members and to the public that we can all work together for positive social change. We are deeply proud to be presenting this year's award to Joyce and Carl Bucciantini, whose record of achievement, service and commitment provides an excellent example of the power of giving back to others."

The AARP Maine Andrus Award Committee received multiple nominations for the Bucciantinis, all of which noted their positive influence among their fellow volunteers:


"Being around Carl and Joyce is being around two people who inspire you to do your best. They set a high bar for volunteering and it pushes you to meet their standard or at least consider doing something yourself. They are the embodiment of the values in the Andrus Award."

"They have a "can do" spirit and willingness to try new things. They have inspired me to attempt to get more involved in areas that are out of my comfort zone."

Carl's and Joyce's work has supported other Mainers 50+ to participate in social activities in spite of pandemic barriers, and their support of bills such as "Work and Save" has been instrumental in advancing ways to provide a more secure future for fellow Mainers, regardless of age. They have helped citizens and legislators to interact and understand what is important to the community, and they have articulated the needs effectively, helping to pass key bills."
Both Carl and Joyce have a deep history in education. Carl taught grades three and four in the Maine School Administrative Districts of Dexter, Garland and Exeter for ten years. He also served as an Elementary and Middle School Counselor in the Auburn School Department for 21 years. Currently, Carl serves on the Board of Directors and Executive Committee of Maine Education Association Retired (MEA-Retired) and is a member of the AARP Maine Volunteer Executive Council.

Joyce served as an Elementary Enrichment Volunteer Coordinator for six years in Seward Alaska and was a Middle School Language Arts teacher in Auburn for 20 years. She is a tutor and tutor trainer for the Androscoggin Literacy Volunteers and Chairs the Delta Kappa Gamma Read to Me program in the Lewiston-Auburn Community.

Joyce and Carl met at the Auburn Middle School and were married in 2007. Their blended families consist of four adult children and four grandchildren. They are dedicated volunteers with AARP Maine, hosting Lewiston-Auburn coffee "klatches", virtual On-Taps, legislative roundtable discussions and they serve as vibrant members of the all-volunteer AARP Maine Tuesdays at the State House corps.

AARP Maine staff, volunteers and local members celebrated the Bucciantinis during the annual volunteer recognition celebration, held as a virtual event this year.

AARP has long valued the spirit of volunteerism and the important contributions AARP volunteers make to their communities, neighbors and the programs they serve. We welcome new volunteers to serve in a variety of roles with AARP Maine and hope you will visit our website, or call our office at 1-866-554-5380 if you would like to join our volunteer team.

You can read more about the Bucciantinis in this 12/13/21 Lewiston Sun Journal article.