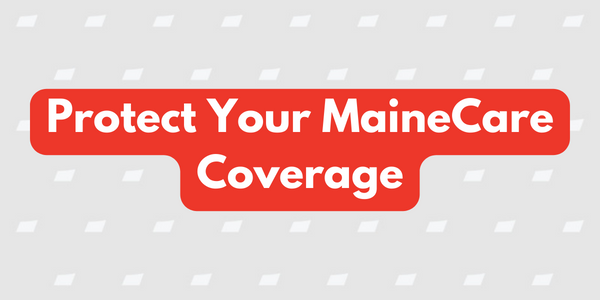 The law has changed, and it might impact your health care coverage.

What You Need to Know

If you're enrolled in MaineCare, keep a close eye on your mailbox. Why? Because for the first time in more than three years, Mainers and all Americans on Medicaid must show they still qualify for the program.

Before March 2020, when the COVID-19 pandemic erupted, Medicaid recipients had to fill out forms every year to demonstrate they still qualified. But that requirement was suspended as part of coronavirus relief that went into effect as unemployment soared and millions of Americans lost their jobs.

Now, pre-pandemic rules are back in place and federal officials estimate that more than 2.5 million older adults nationwide will lose their Medicaid benefits when the recertification process is complete.

Tips to Help You Through the Process

As unsettling as this may be, especially for Medicaid recipients who haven't been through this before, there are steps you can take that will help.


Update your contact information – home address, phone number, and email address – with your MaineCare
Keep an eye on your mail. All states are required to send letters to Medicaid recipients letting them know how to renew their coverage or if the state believes they no longer qualify.


Complete any included forms and return them right away. Pay close attention to the instructions. Because every state runs its own Medicaid program, there is no one-size-fits-all way this process will work. The rules for Maine may not be the same as the rules for your family and friends in neighboring states. States have until June 2024 to complete this process, so be vigilant about watching for that letter.
If you are told that you are losing coverage, you do have options:
You can reapply to see if you still qualify.
You can get coverage through the Health Insurance Marketplace, and you may qualify for subsidies to help lower your costs. Visit aarp.prg/me and/or call center OR HealthCare.gov or call the Marketplace Call Center at 1-800-313-2597 (TTY: 1-855-4325)] for more information about Marketplace coverage.
Your employer may offer health care coverage.
AARP is Here to Help

AARP Maine is committed to helping older people keep their Medicaid coverage. We will continue to monitor the process and actions Maine is taking to help minimize the number of Mainers who lose health coverage and help those folks connect with other low-cost options.

On behalf of our over 200,000 members in Maine we're in this for the long run.