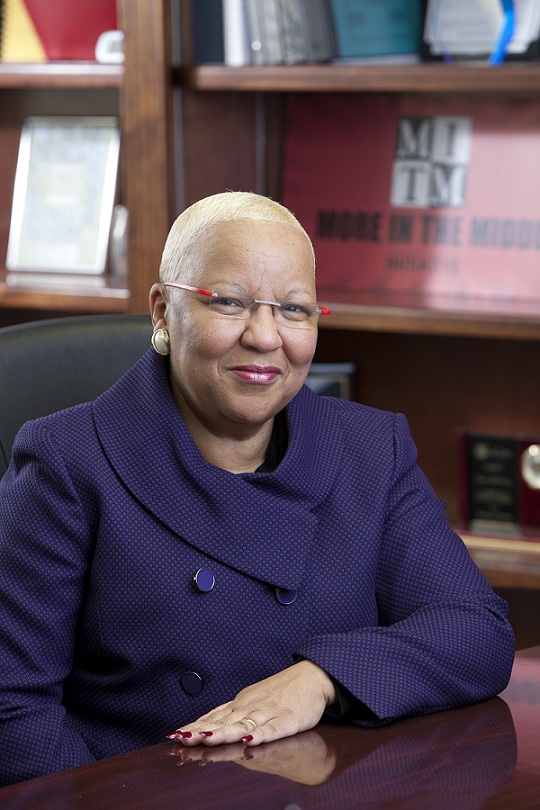 AARP recently welcomed Diane Bell-McKoy to its National Policy Council. Bell-McKoy will serve a two-year term.

"I am honored to join the AARP National Policy Council." Bell-McKoy said. "It is an organization committed to service, inspiring social change and ensuring that people of all backgrounds age with dignity and respect. I look forward to serving AARP members and the broader 50+ population."

Bell-McKoy, of Baltimore, Maryland, is President/CEO of Associated Black Charities, Maryland's leading African-American philanthropic organization. Its signature strategy, More in the Middle, expands opportunities/access for people of color, counteracting the detrimental impact of structural racism on economic and health outcomes. She serves on a number of philanthropic and civic boards in Maryland to expand the conversation about these impacts. Bell-McKoy has received numerous awards, among them being named the Daily Record's Top 100 Women on three occasions, placing her in their "Circle of Excellence." She has also been named one of the Daily Record's Most Influential Marylanders in two categories - Philanthropy in 2010 and in 2014 for civic leadership

Bell-McKoy attended the University of Maryland, College Park and Baltimore County, an Honors University, and received a Bachelor of Arts in Social Work. She received a Master's Degree in Social Work from the University of Maryland School of Social Work and Community Planning. She has received Leadership/Management certifications from a number of organizations including Harvard University's Kennedy School of Government.

The AARP National Policy Council (NPC) is a 25-member all volunteer policy analysis and advisory body to AARP's Board of Directors. As a member of the NPC, Bell-McKoy will help develop and make policy recommendations to AARP's Board of Directors. She is charged with ensuring that public policies reflect members' concerns and interests, examining polling research and policy trends and analyses and representing the NPC in national issue forums.
AARP received a large number of applications from members all over the country to serve on the NPC. An independent review committee evaluated the submissions and sent its recommendations to the Board for approval.

About AARP
AARP is a nonprofit, nonpartisan organization, with a membership of nearly 38 million, that helps people turn their goals and dreams into real possibilities, strengthens communities and fights for the issues that matter most to families such as healthcare, employment and income security, retirement planning, affordable utilities and protection from financial abuse. We advocate for individuals in the marketplace by selecting products and services of high quality and value to carry the AARP name as well as help our members obtain discounts on a wide range of products, travel, and services. A trusted source for lifestyle tips, news and educational information, AARP produces AARP The Magazine, the world's largest circulation magazine; AARP Bulletin; www.aarp.org; AARP TV & Radio; AARP Books; and AARP en Español, a Spanish-language website addressing the interests and needs of Hispanics. AARP does not endorse candidates for public office or make contributions to political campaigns or candidates. The AARP Foundation is an affiliated charity that provides security, protection, and empowerment to older persons in need with support from thousands of volunteers, donors, and sponsors. AARP has staffed offices in all 50 states, the District of Columbia, Puerto Rico, and the U.S. Virgin Islands. Learn more at www.aarp.org.