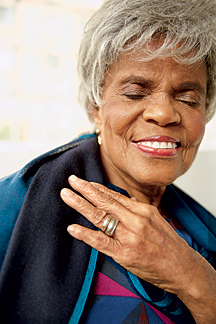 At age 91 and going strong, Marguerite LaMarque of Framingham, Massachusetts is beautiful inside and out.

Just ask readers of AARP The Magazine, who hand-picked Marguerite as the "Reader's Choice" winner from among thousands of entrants in AARP The Magazine's New Faces of 50+ Real People Model Search, held last fall. Some 6,000 people entered the competition and answered the question, "What does it mean to live your best life after 50"? According to AARP The Magazine, contestants responded, "…with amazing stories of courage in the face of adversity, of finding new purpose and of rediscovering love in the second half of life."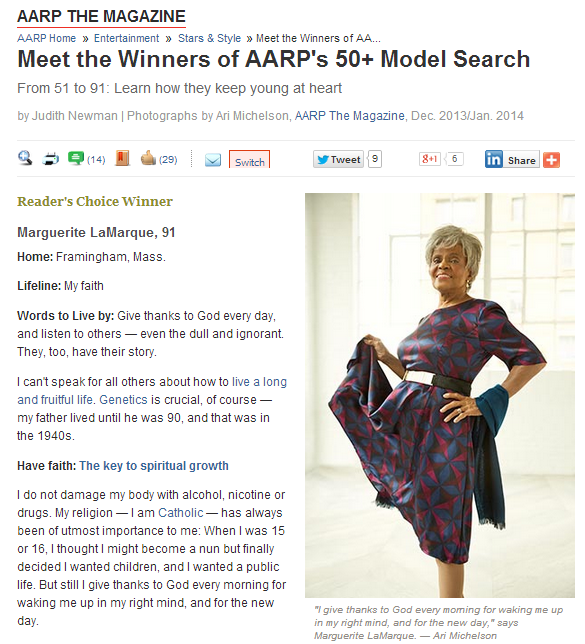 In the end it all came down to 7 lucky winners whose names (and faces!) were revealed last month. The winners enjoyed a two-day trip to New York for a photo shoot.

Read all about them in " Meet the Winners of AARP's 50+ Model Search," in the Dec. 2013/Jan. 2014 issue of AARP The Magazine.

And congratulations to our own Bay State winner, Marguerite LaMarque!