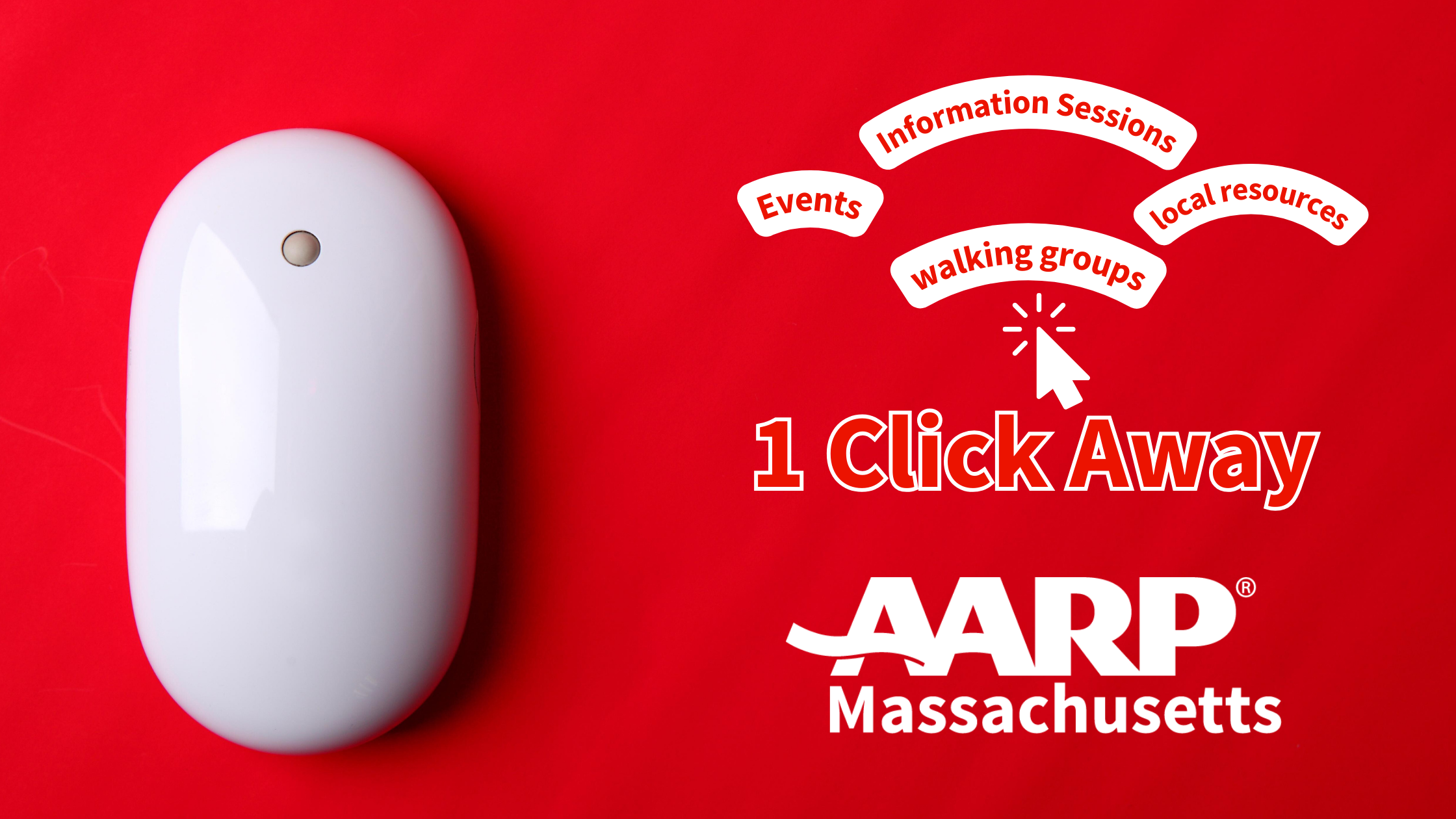 AARP Massachusetts is only one search or click away on many major platforms. Namely: Facebook, Instagram, YouTube and X (formerly known as Twitter).

Click the blue text below to find us on these different platforms and channels. Follow, like and freely subscribe to our channels to stay updated on the latest local events, exclusive movie screenings, webinars, and information sessions.

AARP Massachusetts-Just One Click Away
Want to continue to take a look around our website?