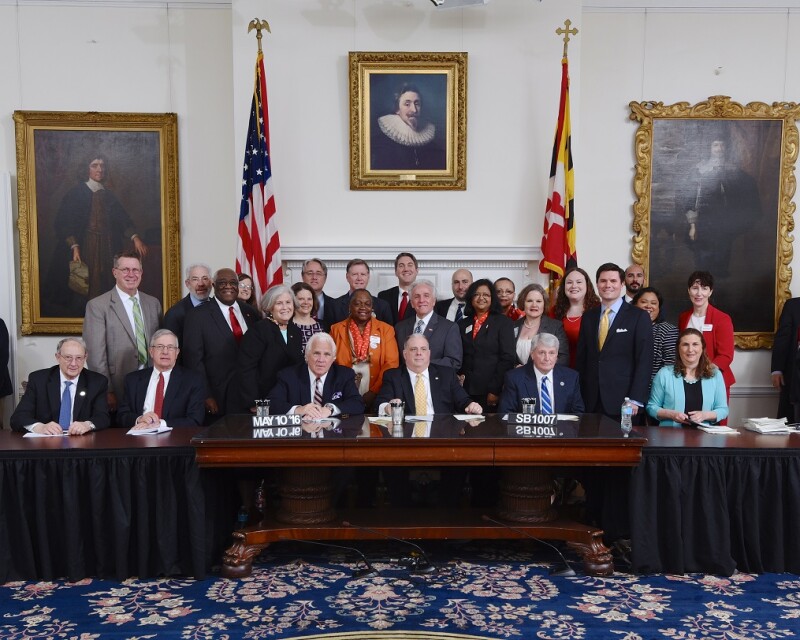 Contacts:
Tammy Bresnahan, 410-302-8451
tbresnahan@aarp.org
Nancy Carr, 410-895-7610
ncarr@aarp.org
New legislation will help nearly one million Maryland workers save for retirement and 800,000 family caregivers receive better aftercare instruction
Annapolis, MD—AARP in Maryland is celebrating legislative wins for 50+ Marylanders and their families after Governor Larry Hogan signed two important pieces of legislation into law on Tuesday that will affect retirement savings and support for family caregivers.
Help us say "thank you" to Maryland lawmakers for passing these bills!
Taking a monumental step toward helping to ensure a more secure financial future for small business employees in Maryland, the governor signed SB 1007/HB 1378 – Maryland Small Business Retirement Savings Program and Trust. Additionally, Hogan signed SB 336/HB 1277 Hospitals—Designation of Lay Caregivers; also known as the Caregiver Advise, Record, Enable (CARE) Act.
"The Maryland Small Business Retirement Savings Program and Trust, also known as Work and Save, means more private savings, a stronger competitive edge for small businesses, and a more secure financial future for workers in Maryland," said Hank Greenberg, AARP Maryland State Director. "Nearly one million Maryland workers who did not previously have access to a workplace retirement plan will now have access to an Individual Retirement Account—and many small businesses in Maryland will, for the first time, be able to offer current and potential employees the benefit of a workplace retirement account."
The Work and Save law took effect in Maryland on July 1.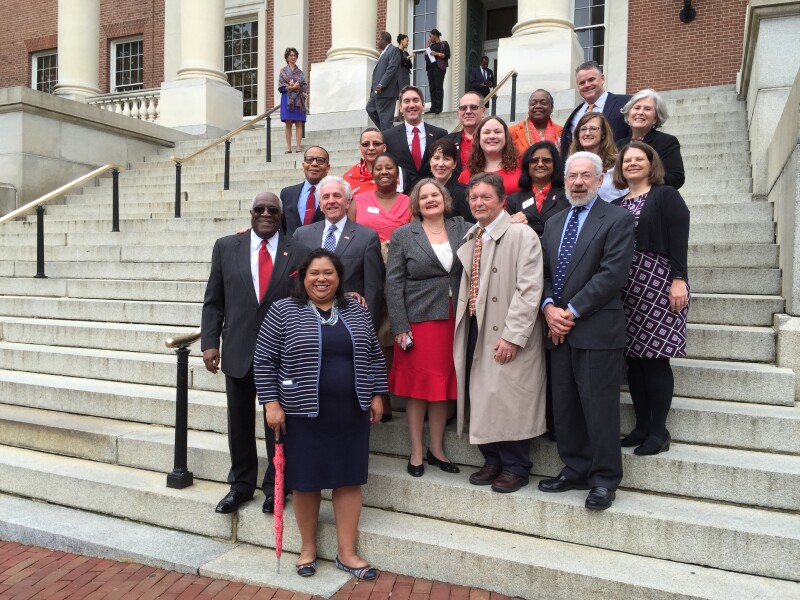 "This is clearly a huge step in Maryland. Social Security was never meant to be a worker's sole source of retirement income; it is simply not enough to live on," said Tammy Bresnahan, AARP Maryland Advocacy Director. "Private savings is a huge piece of the retirement security puzzle, better known as the three-legged stool. That's why AARP fully endorsed Senate Bill 1007/HB 1378 and we thank Governor Hogan for his leadership in signing it into law."
Hogan is the first Republican governor in the country to sign such a bill. AARP also applauds Senator Douglas Peters and Delegate Bill Frick for their leadership on the bipartisan retirement savings bill.
The new Designation of Lay Caregivers law (also known as Maryland's CARE Act), taking effect on October 1, allows a patient to designate a lay caregiver, requires the hospital to notify the caregiver before the patient is discharged, and lastly prepares the caregiver for aftercare of the patient. The bill was sponsored by Senator Delores Kelley and Delegate Bonnie Cullison.
"We couldn't have passed Maryland's CARE Act without the work of our amazing partners and stellar volunteers. This caregiving law will give nearly 800,000 family caregivers in Maryland better support when their loved one is discharged from a hospital and needs critical aftercare," Bresnahan said.
AARP commends the entire General Assembly for ensuring that these landmark pieces of legislation passed and have been signed into law, and will continue educating Marylanders about how these new laws will better countless lives across the state. For more information, visit AARP Maryland's Facebook and Twitter pages. Click here to watch a video from the bill signing day.
Read more about Maryland's victories from AARP's Elaine Ryan.
AARP in Maryland is always looking for new advocacy volunteers! Get involved now.
# # #
AARP is a nonprofit, nonpartisan organization, with a membership of nearly 38 million, that helps people turn their goals and dreams into real possibilities, strengthens communities and fights for the issues that matter most to families such as healthcare, employment and income security, retirement planning, affordable utilities and protection from financial abuse. We advocate for individuals in the marketplace by selecting products and services of high quality and value to carry the AARP name as well as help our members obtain discounts on a wide range of products, travel, and services. A trusted source for lifestyle tips, news and educational information, AARP produces AARP The Magazine, the world's largest circulation magazine; AARP Bulletin; www.aarp.org; AARP TV & Radio; AARP Books; and AARP en Español, a Spanish-language website addressing the interests and needs of Hispanics. AARP does not endorse candidates for public office or make contributions to political campaigns or candidates. The AARP Foundation is an affiliated charity that provides security, protection, and empowerment to older persons in need with support from thousands of volunteers, donors, and sponsors. AARP has staffed offices in all 50 states, the District of Columbia, Puerto Rico, and the U.S. Virgin Islands. Learn more at www.aarp.org.
# # #