AARP was founded on the simple premise that no one should have to live in a chicken coop.

The shocking discovery of a distinguished former teacher living in poverty inspired our founder, Dr. Ethel Percy Andrus, who had devoted her career to educating high school students, to devote the rest of her years to improving the quality of life for all as they age.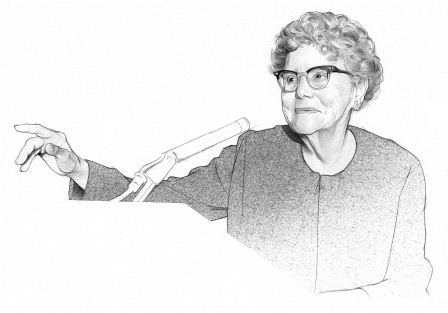 Through an act of kindness, AARP's founder showed how one person can make a difference in the lives of others. By establishing two national organizations, she later demonstrated that the collective efforts of many can change a nation for the better.

For many, volunteering is a way of life. Whether taking part consists of a few hours after work, an entire day, or months or years at a time, volunteering fulfills a need to give back.

AARP engages thousands of volunteers across the state and connects our volunteers to people with shared interests. Together we work to ensure that Ohioans have choice, control, and independence.

It only takes one person to help change your world. By giving your time, talent, and expertise, you can make a difference in your community. Volunteer with us today. You have the power to use your skills to do good anywhere, anytime.

And you can start here. Please tell us your interests and we'll match you with a volunteer opportunity within AARP Ohio.