AARP Minnesota
Helping connect Minnesotans to resources that help them save money and live their best life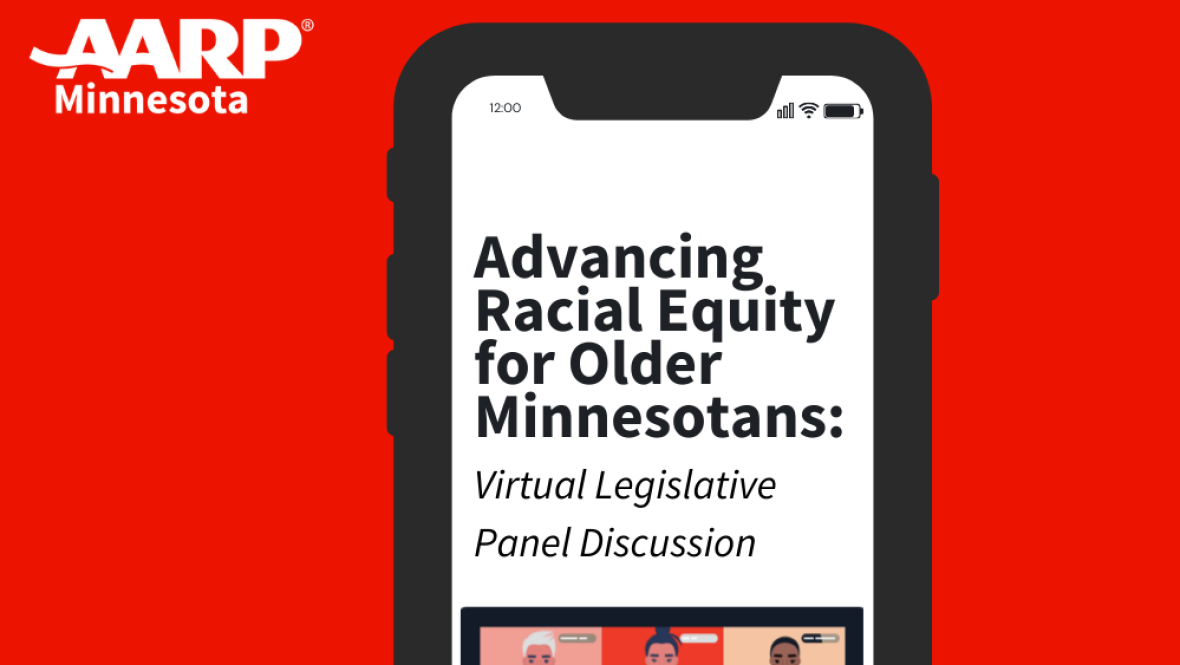 SEP 17, 2021
Join us for a virtual panel discussion with legislative leaders who are championing AARP endorsed policies that can help advance racial equity for older Minnesotans.
JUL 1, 2021
Mayo Clinic, AARP, the Alzheimer's Association, and AARP will be hosting a free full-day event: the Mayo Clinic Conference on Brain Health and Dementia, on Friday, October 29, at the Mayo Civic Center, in Rochester and virtually.
SEP 17, 2021
Join AARP Minnesota and Pollen on October 19 to hear inspiring stories from 50 Over 50 honorees who have mastered the art of aging well through their volunteer efforts.
APR 21, 2020
While convening events is a core part of our mission, we have changed our approach in light of the coronavirus (COVID-19) outbreak.