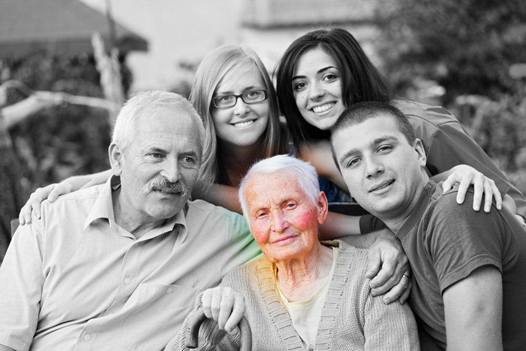 With the vast majority of older Missourians wanting to remain in their homes and communities as they age, the contribution of family caregivers cannot be overlooked. This silent army is the backbone of elder care in our state, providing unpaid care valued at about $8.9 billion annually. Without the help of family caregivers, too many of our seniors would end up in costly institutions – often paid for by the state, through Medicaid.

As we take a moment to recognize our unsung heroes during National Caregivers Month, it becomes abundantly clear: caregiving is now a common family dynamic. If you're not a caregiver now, you were one in the past, or will likely become one in the future.

Today, the average family caregiver is a 49-year-old female taking care of an older woman, usually her mother; she does this for nearly five years. She will devote at least 20 hours a week to helping her loved one with tasks like trips to the doctor, bathing and dressing, meal preparation, and chores around the house. Along with being a caregiver, she has a full or part-time job, so caring for her loved ones is done in her "spare time."

For some family caregivers, their role is more involved as they care for a loved one 24 hours a day, seven days a week, often performing complicated medical tasks like wound care, injections, and medication management—once in the domain of only doctors or nurses.

That's why AARP is fighting for The Caregiver, Advise, Record, Enable (CARE) Act to help family caregivers when their loved ones go into the hospital—and as they return home. The CARE Act will give family caregivers the support they need by, requiring hospitals to record the name of the caregiver when their loved one is admitted, notify the caregiver when their loved one is to be moved or discharged, and instruct the caregiver on the medical tasks they will need to perform at home. You will learn more about the CARE Act over the next months and during the 2017 Missouri General Assembly session, so visit this website often.

As we try to reign in health care costs, reduce costly hospital readmissions and trips to the emergency room, arming family caregivers with the information and knowledge they need to safely care for their loved ones at home is paramount.

Bottom line: family caregivers do remarkable things every day to care for their loved ones—but this labor of love is not without its challenges. More than three in 10 family caregivers are very or extremely emotionally stressed. For family caregivers who provide assistance for more than 21 hours a week, sacrifice time away from family and friends, or live with the loved one for whom they are caring that stress is, not surprisingly, increased.

Let's salute family caregivers this month. They are the unsung heroes in the many lives of loved ones and friends.