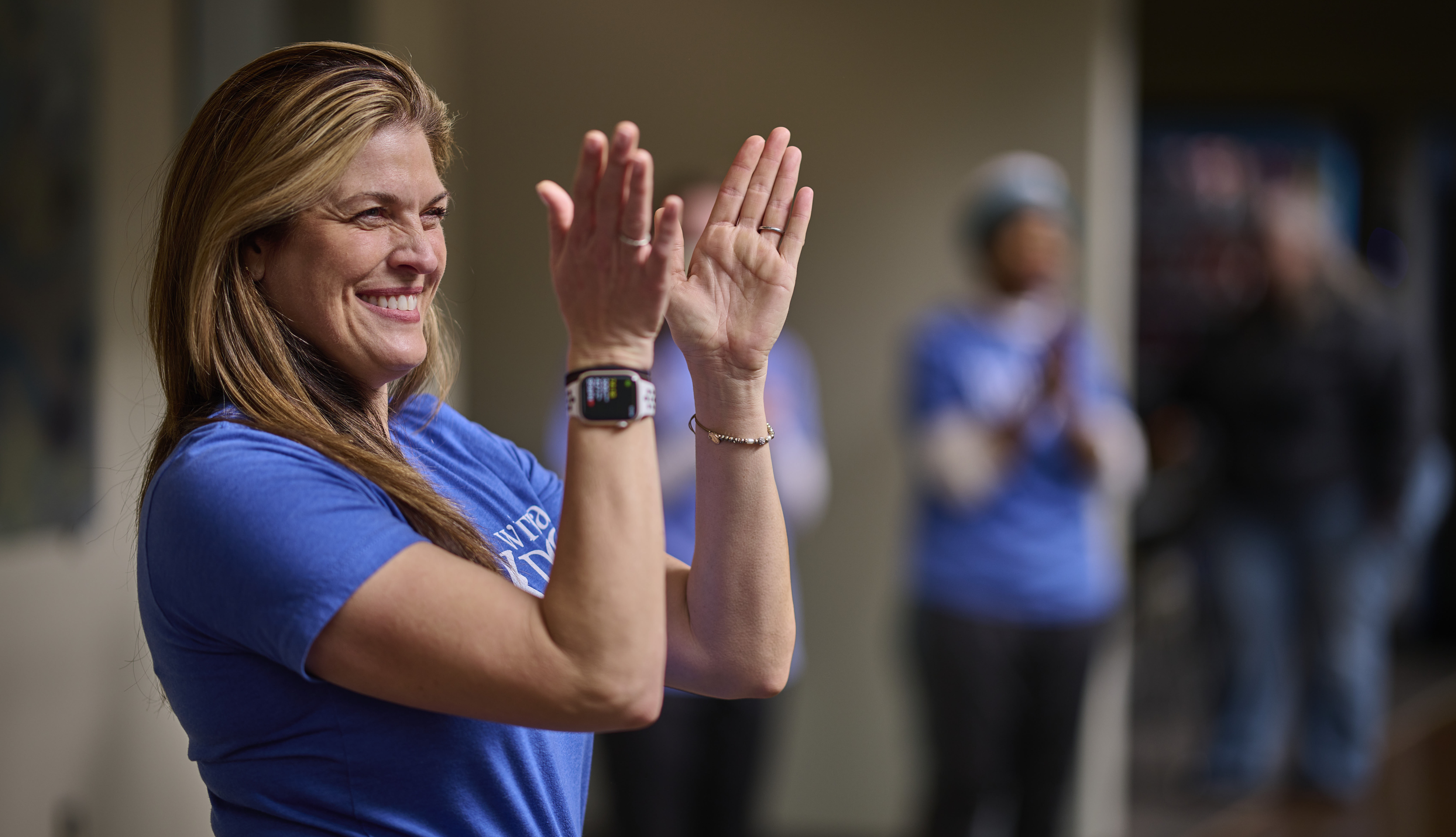 Stefanie Ellison, M.D., an emergency physician at the University of Missouri-Kansas City, knows she can have a big impact on patients in the midst of a health crisis.

But much of her professional satisfaction comes from something she does far away from the frenetic life-and-death situations in the ER: "Walk with a Doc," a nationwide, physician-led program that has joined forces with AARP in 10 locations around the country, including Kansas City's Swope Park.

The monthly, half-hour sessions begin with Ellison, another doctor or a medical student giving a 15-minute talk on topics of interest—from COVID-19 to the benefits of physical activity—followed by the walk and a Q&A.

"I don't want to just respond to illness," says Ellison, who is also a professor and associate dean for learning initiatives at UMKC's School of Medicine, which is collaborating on the Walk with a Doc program. "I want to help patients with their long-term health as well."

Ellison's medical school students also join the walkers. In inclement weather, they shift to an indoor track at the Southeast Community Center.

Walk with a Doc is one of several free programs that are part of AARP Missouri's Healthy Living initiative, a variety of fitness classes aimed at older Missourians that began in 2015.

The in-person and online programs attracted more than 2,000 participants from around the state in 2022, and 3,200 are expected this year.

Walking is a simple, effective way to improve overall health, Ellison says. It is associated with lowering blood pressure and reducing the risk of diabetes, stroke and cardiovascular disease, according to public health experts. At least 150 minutes of moderate-intensity physical activity per week is recommended.

Move and connect

Ellison doesn't give individual medical advice, but she and her students encourage healthy behavior and answer general questions on topics such as diabetes and blood pressure control.

Among the participants: a woman with a walker who set a goal of walking a mile. Two medical students joined her.

"We all cheered her on at the end" as the woman hit her goal, Ellison says.

Diane Hall, AARP Missouri's community outreach director in Kansas City, says everyone finds excuses not to exercise, but walking in a group outside—and the chance to hear from a doctor—provides extra motivation.

Find more information and register for Walk with a Doc at www.aarp.org/kansascity, or call 866-389-5627. To learn about the program, visit walkwithadoc.org.

Another AARP Healthy Living offering is Moving It!, an online fitness program that features yoga, Zumba and other virtual workouts.

And in the St. Louis area, fitness activities include:

Trail Trekkers, in which participants hike 2 to 4 miles in public parks on Saturday mornings.
Boomers and Bikes, a series of May-to-October bike rides aimed at people 50-plus.
Ten Toe Express, which combines walking with transit on light rail and buses.
The St. Louis Senior Olympics, a collaboration with the St. Louis Jewish Community Center.
To find out more about activities in the St. Louis area, go to aarp.org/stlouis.

Tim Poor is a writer living in Clayton, Missouri.

More on Health and Wellbeing

10-Minute Core Strength Exercise With Jorge Cruise