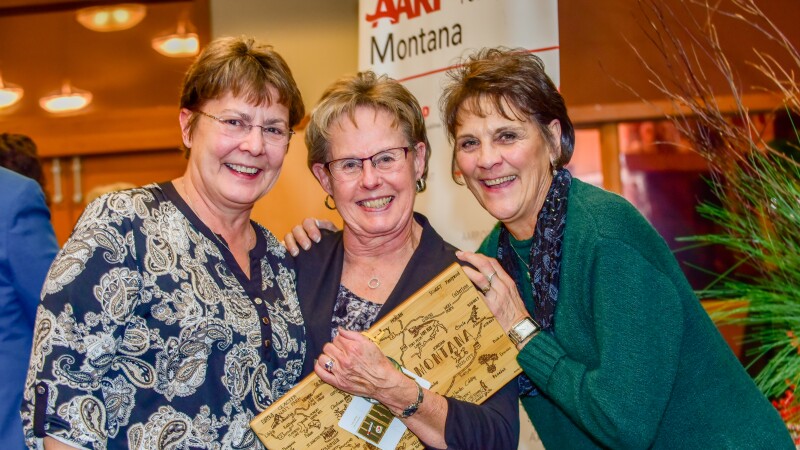 AARP Montana is making a difference in your community, and you can be a part of it.
For over 50 years, AARP has been working right here in big sky country to improve the lives of Montanans 50 plus. As one of Montanan's a largest non-profit membership organizations, with more than 134,000 members, we advocate for what matters most to families: health security, financial stability and personal fulfillment.

We're committed to helping already great communities across Montana become even better places for people of all ages to live and thrive by granting funds through our Community Challenge Grant Program. We fund small dollar, big impact projects in several categories, including transportation, safe streets, housing and public parks and trails.

We also connect Montanans with information and resources as well as help people connect with others who share their interests and passions – like music! As a main sponsor of the Helena Symphony's Masterworks Series, we're proud to help bring quality concerts to the community.

By fighting on issues that matter most to Montana families and providing trusted information, we're helping to empower Montanans to choose how they live as they age.

Keep reading to find out all the ways AARP Montana serves as your wise friend and fierce defender in communities across the state.

AARP IS IN COMMUNITIES ACROSS MONTANA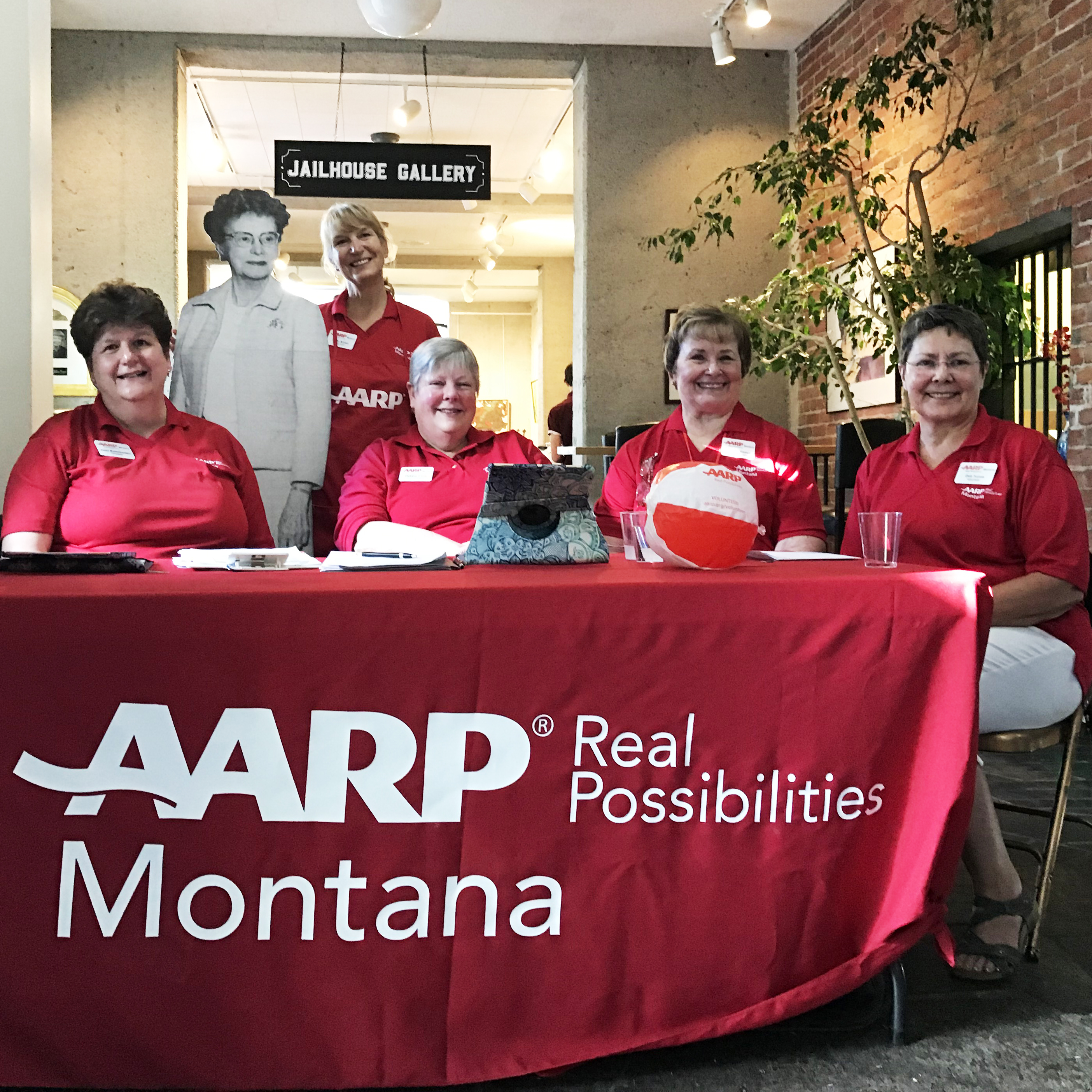 From Sidney to Superior, AARP Montana has a local presence in communities across big sky country. Whether through Driver Safety, Tax-Aide or community groups, AARP members, staff & volunteers are helping Montana's 50-plus live their best lives.

We're working hard to protect you from fraud, help you prepare for retirement and support family caregivers and veterans.

See all our resources for Montanans at aarp.org/MTResources.

HELPING GREAT COMMUNITIES ACROSS MONTANA BECOME EVEN BETTER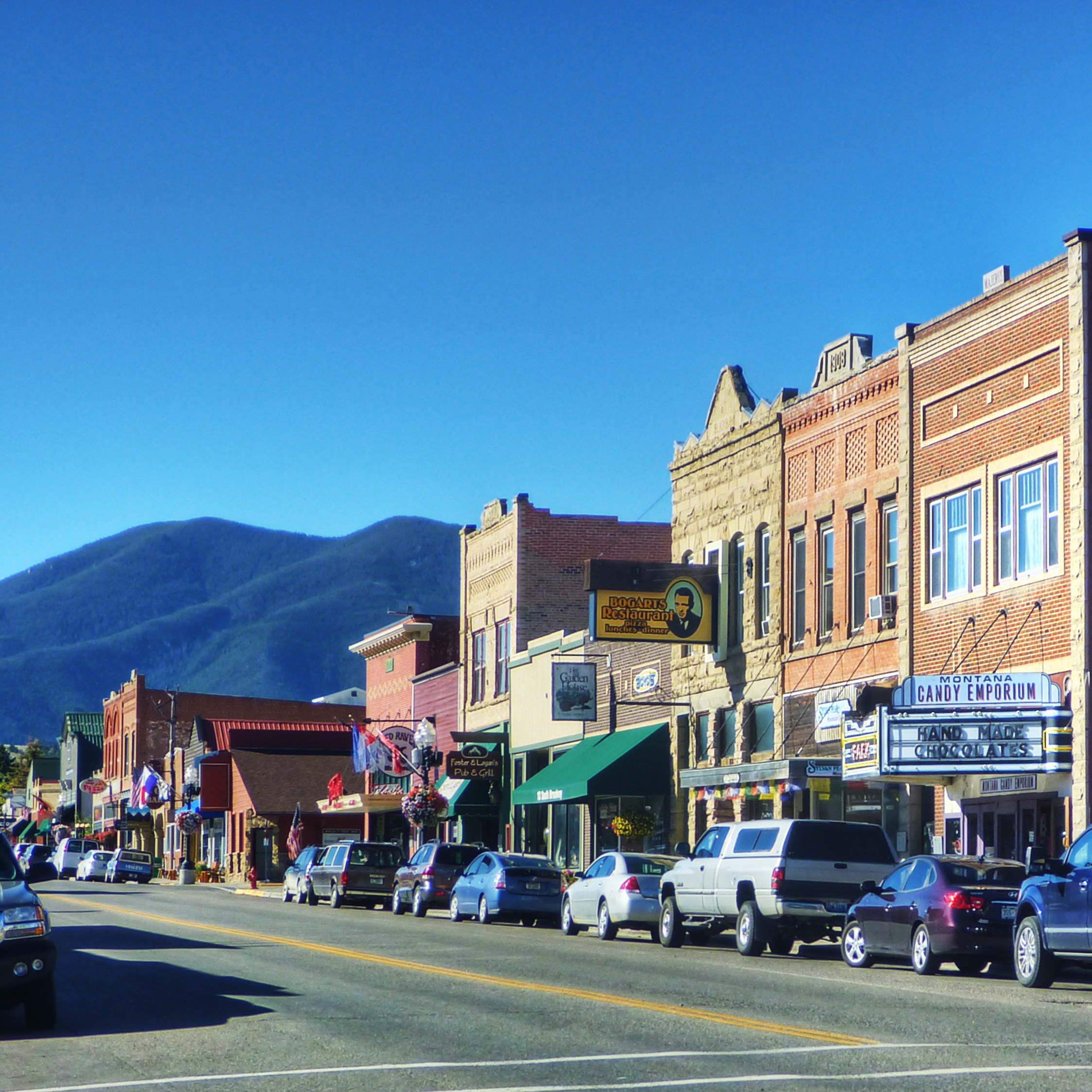 We started the community challenge grant program as part of AARP's Livable Communities Initiative which supports the efforts of cities, towns, rural and tribal areas to become even better places to live for people of all ages.

We fund projects that create safer streets, improve public transportation, enhance public parks, trails and neighborhoods.

Since 2017, AARP Montana has awarded 36 Community Challenge grants totaling $353,676 to nonprofit organizations and government entities across the state. Find out about all the Community Challenge projects in Montana here >>.

AARP also offers a full resource center for local communities.

Find out more at aarp.org/CommunityChallenge.

FIGHTING FRAUD AND SCAMS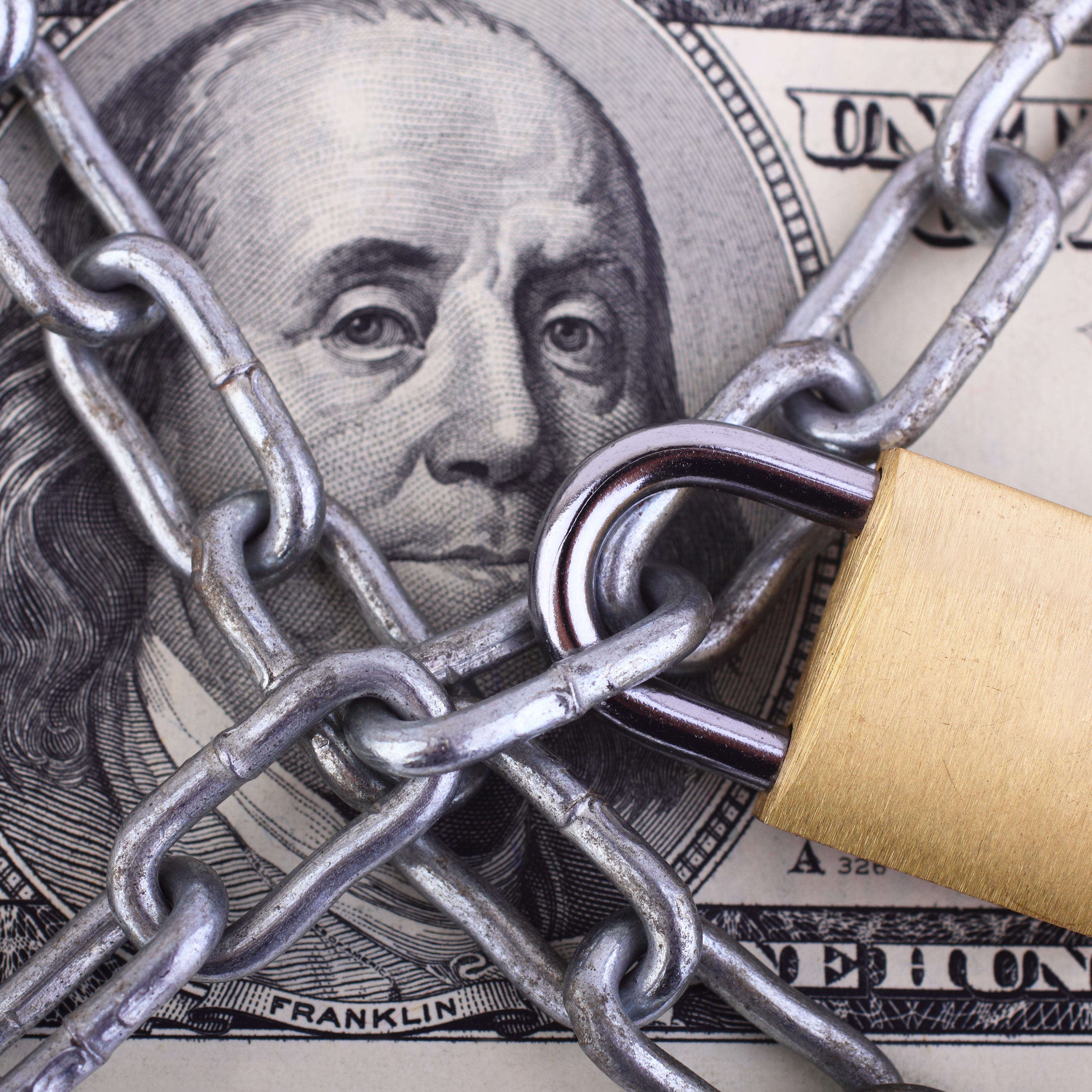 The AARP fraud watch network arms you with the tools you need to spot and avoid scams so you can protect yourself and your family. You can get real-time alerts about the latest scams along with tips on how to spot and avoid fraud. At the state capitol, we work to protect Montanans by advocating for strong consumer protection measures.

AARP Montana offers virtual fraud prevention workshops. Request a free presentation for your group at aarp.org/MTResources.

The AARP Fraud Watch Network is free and open to everyone. Sign up at aarp.org/FraudWatchNetwork.

SUPPORTING FAMILY CAREGIVERS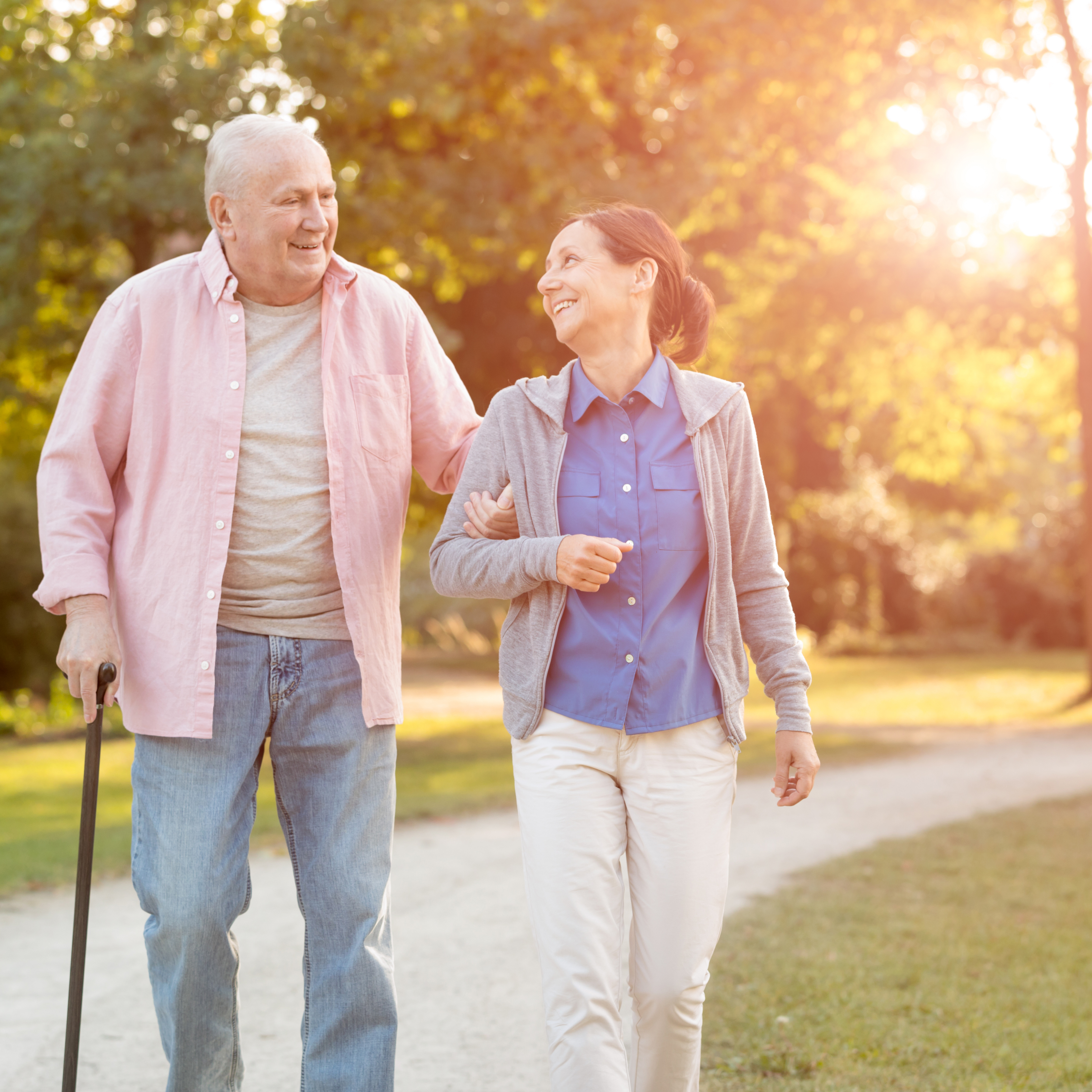 AARP Montana helps the more than 114,000 family caregivers in Montana, by working with lawmakers and providing education and resources, so they can focus on taking care of their loved ones.

AARP Montana provides free workshops, tips, and resources for family caregivers. Workshops are provided in-person and online. Topics include creating a care team to share the load, how to avoid caregiver burnout and utilize respite care, how to find in-home supports and services, the value of caregiving support groups.

We also educate employers so they can better support employees who are also family caregivers.

AARP Montana advocated for the passage of the Montana Care Act which allows caregivers to be part of hospital discharge care instructions and decisions.

For more information on caregiving resources in Montana, visit: aarp.org/TakeCareMT

SERVING THOSE WHO SERVED OUR COUNTRY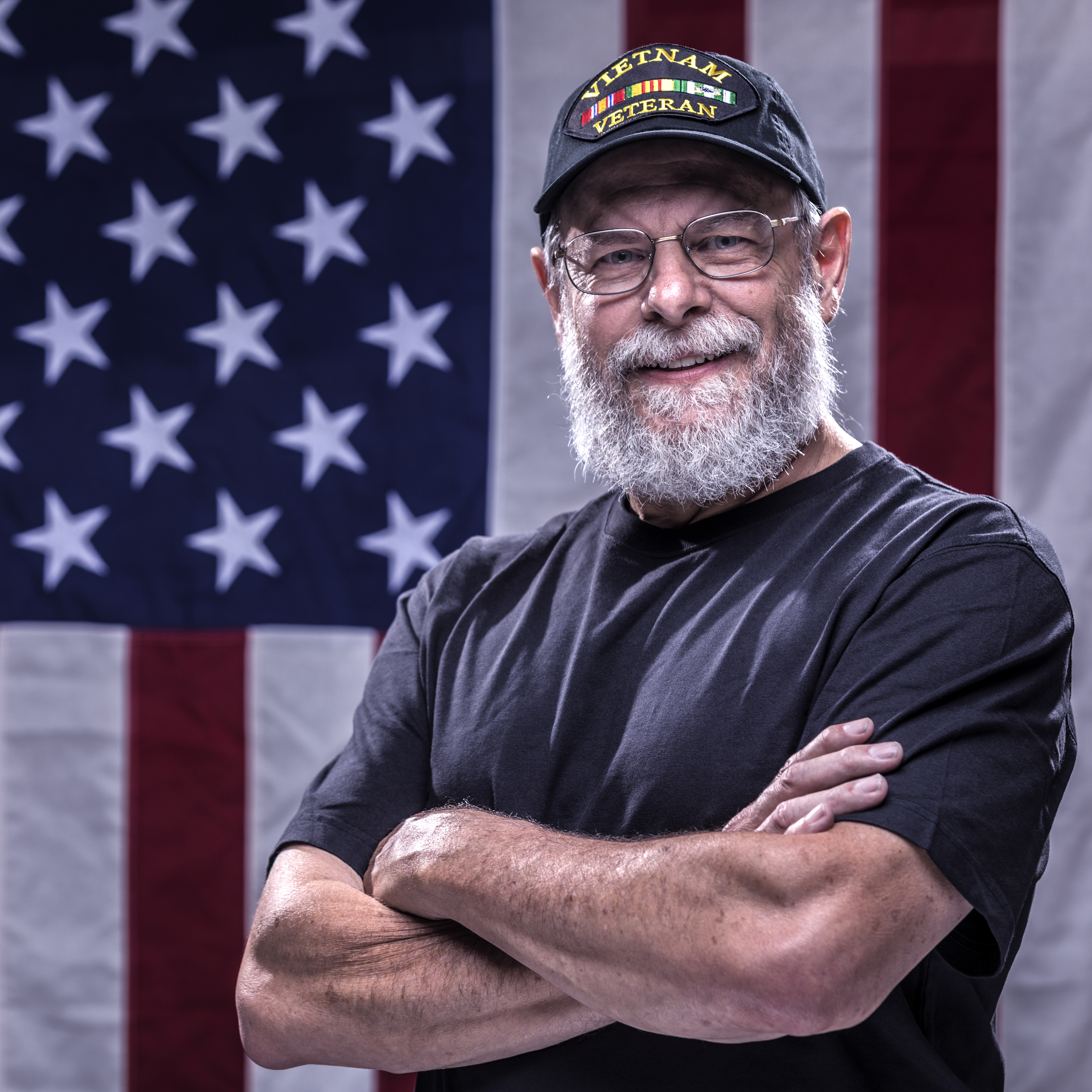 AARP Montana salutes and supports our veterans by advocating on their behalf, sharing Veteran-specific AARP resources on caregiving, fraud prevention, reentering the job market and connecting to benefits. We also collaborate with and sponsor Montana-based organizations and groups that serve our nation's heroes.

AARP has also created a website dedicated to the needs of Veterans and their families—because veterans often face a unique set of considerations and challenges as they age or retire.

For more information on veterans resources in Montana visit aarp.org/MTVets.

HELPING DRIVERS STAY SAFE AND SAVE MONEY WITH AARP DRIVER SAFETY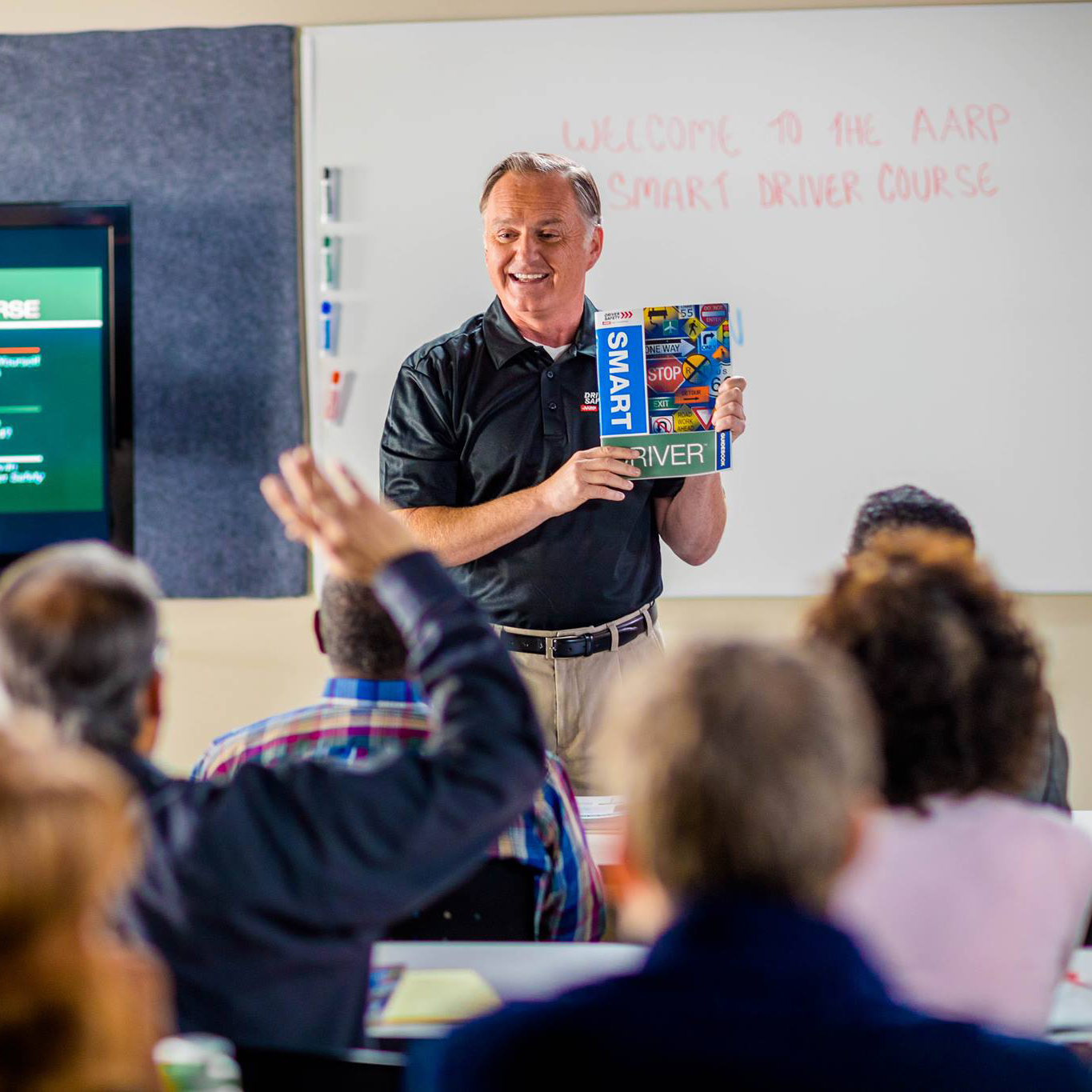 All drivers can sharpen their skills and refresh their knowledge of the rules of the road by taking the AARP SmartDriver Course, either in a classroom or online. For more than 30 years, this course has taught thousands of older drivers across the state how to stay safe on Montana roads so they can continue driving for as long as possible.

What's more, in Montana, participants are eligible for an insurance discount upon completion of the course.

To find a class go to aarp.org/SafeDriver.

PROVIDING FREE TAX HELP WITH AARP FOUNDATION TAX-AIDE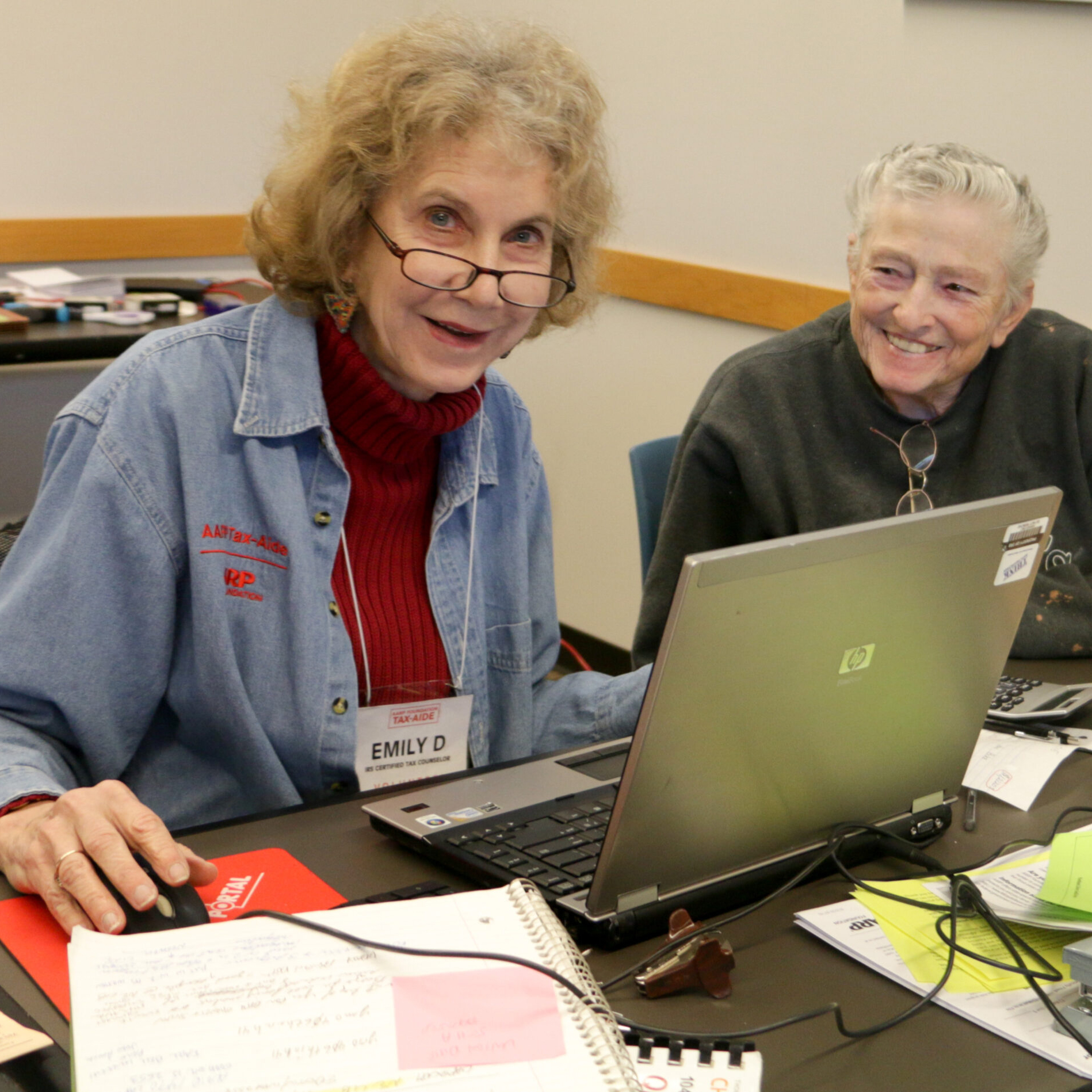 In its 55th year, AARP foundation tax-aide is a free, IRS-certified, tax assistance and preparation service available to all Montana taxpayers. Thanks to the nearly 200 dedicated volunteers, more than 10,000 Montanans have their state and federal taxes filed free of charge each year. This program is available to anyone…young or old… AARP member or not.

Find out more at aarp.org/TaxAide.

MAKING YOUR VOICE HEARD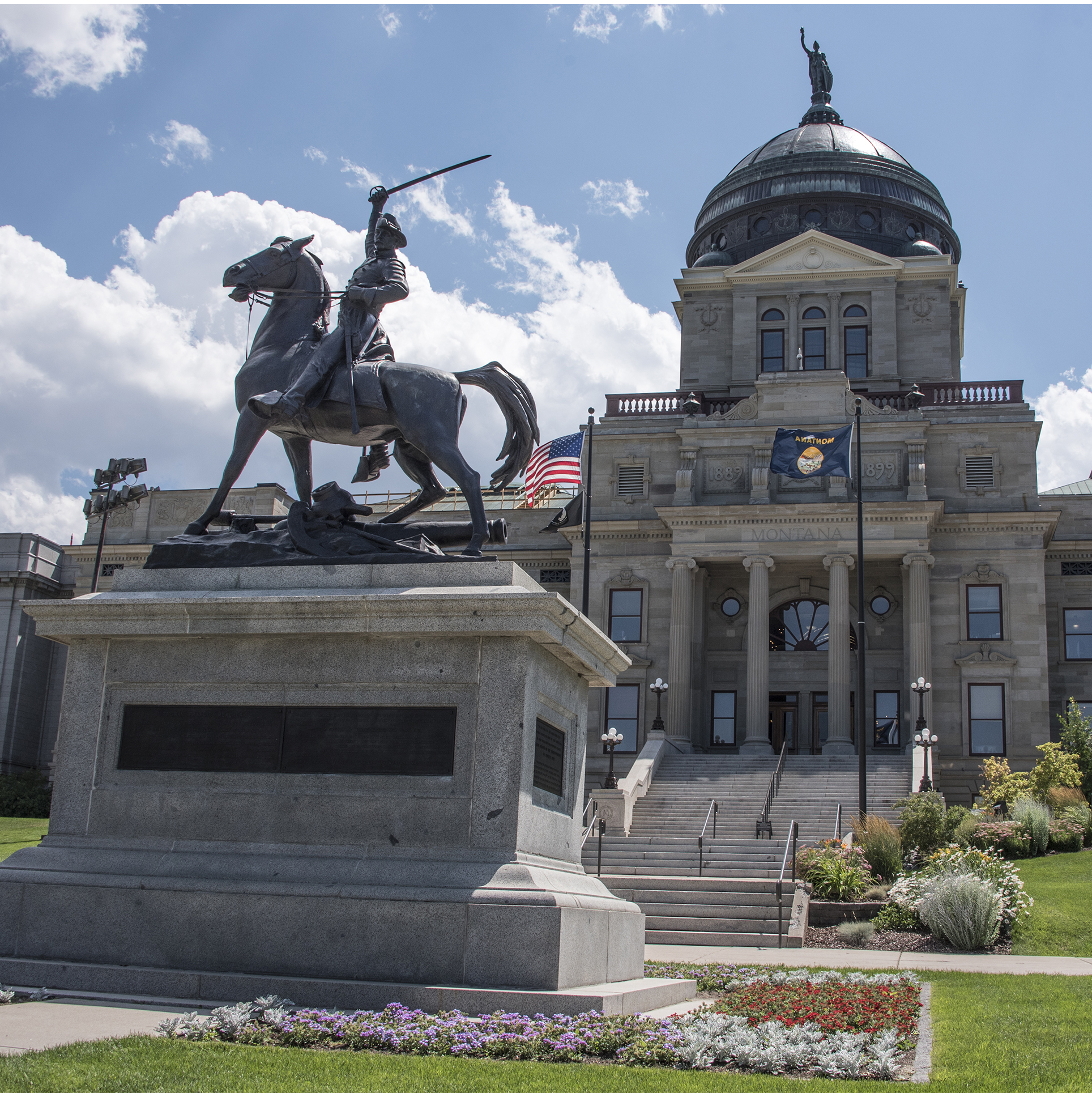 Through advocacy at the state capitol, city halls and other avenues, we give you a voice on issues that matter. Our conversations include the governor, attorney general, the state auditor, state legislators, local elected officials and Montana's members of Congress.

As a nonprofit, nonpartisan organization, AARP does not endorse candidates for public office or make contributions to political action committees, campaigns or candidates. Our strength comes from you!

Make your voice heard at our State Capitol by signing up to be an AARP E-Activist. You don't need to be an AARP member to sign up: aarp.org/GetInvolved.

Find out about all our advocacy efforts at: aarp.org/MTAdvocacy.

PROTECTING YOUR FINANCIAL SECURITY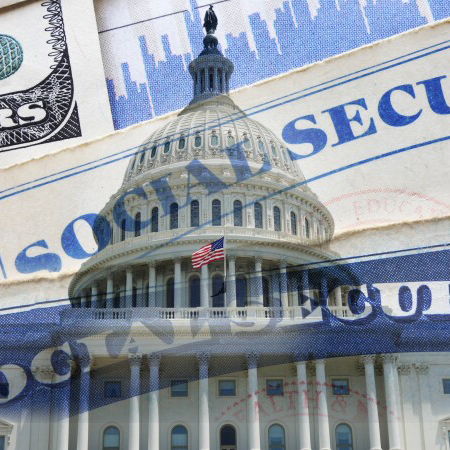 We're strengthening the financial security of 50-plus Montanans by protecting Social Security at the national level and providing training, tools, information and state advocacy to help people work, plan and save.

AARP Montana's resources, programs and advocacy help Montanans live life to the fullest. Throughout the year, we host several retirement and estate planning events across the state helping hundreds of Montanans stay financially secure.

Find tools and information at: aarp.org/FinancialSecurity.

WANT TO HELP OTHERS LIVE THEIR BEST LIFE?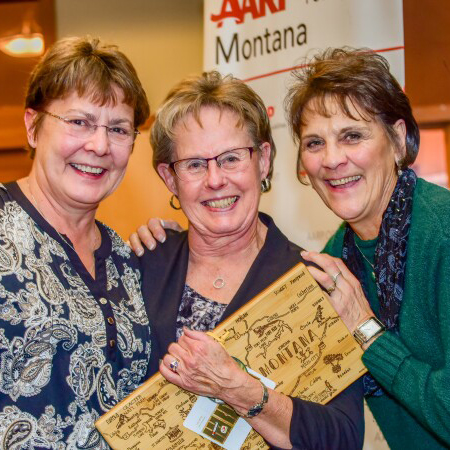 Become an AARP Montana community volunteer!

Join AARP Montana's community of more than 300 volunteers and donate your time and talent — in person or from home — to improve the lives of Montanans and their families. We serve all people 50-plus, not just our members.

Visit aarp.org/iwant2volunteer.

Let's stay Connected!

Like us on Facebook: /AARPMontana

Follow us on Twitter: @AARPMontana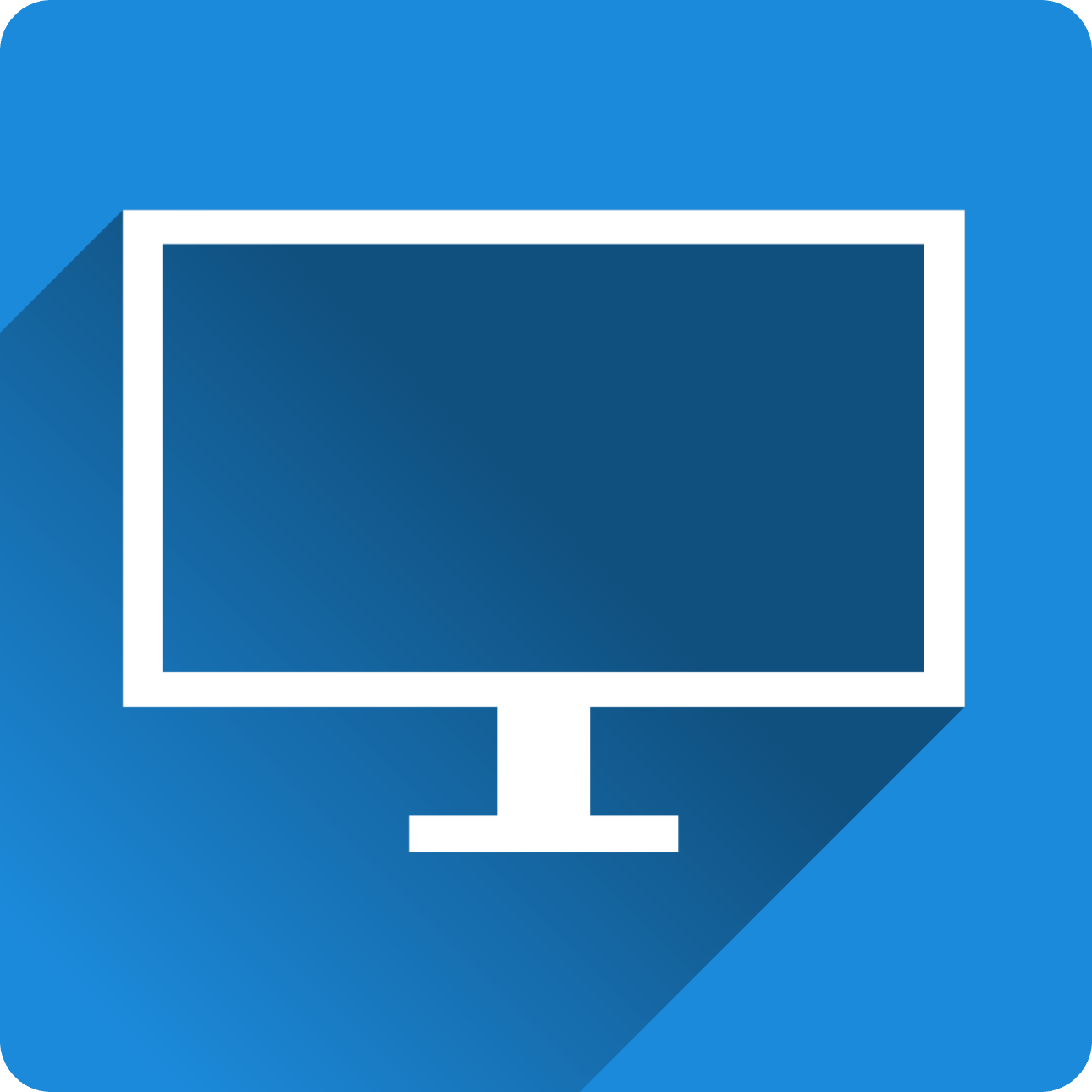 Visit us online: AARP.org/MT

Receive e-mails from us: aarp.org/yes2emailMT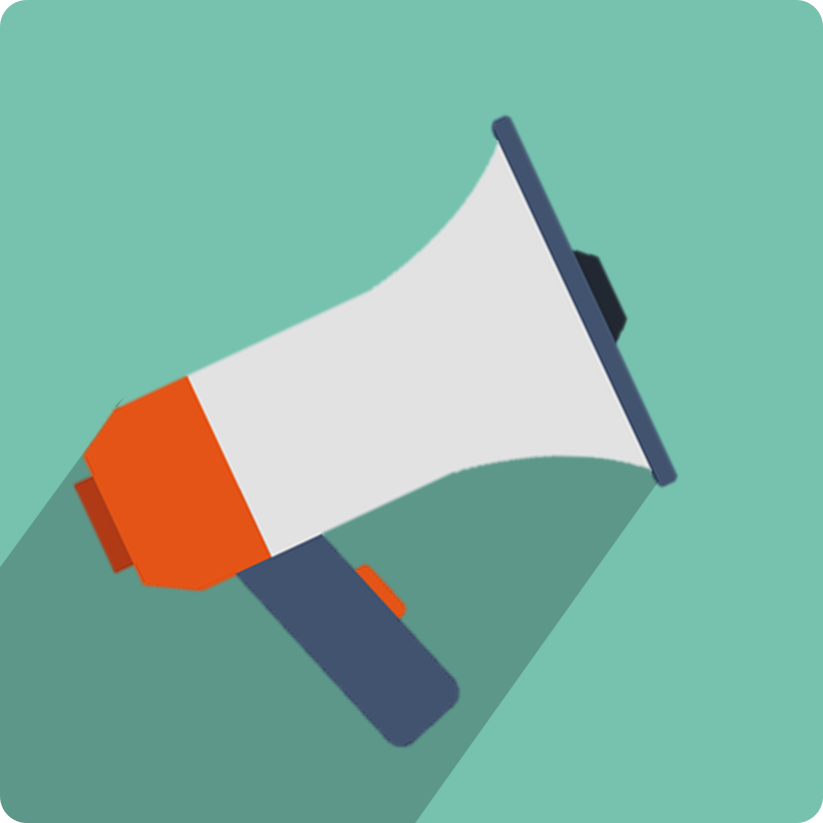 Find all our events: aarp.org/MTEvents

AARP Montana
30 West 14th Street, Suite 301
Helena, MT 59601
mt@aarp.org
1-866-295-7278
TTY 1-877-434-7598