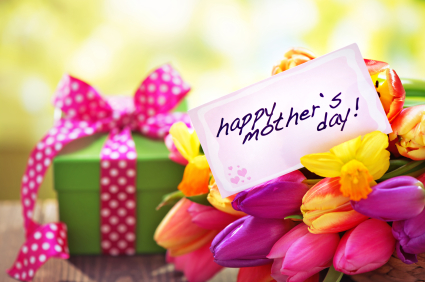 In honor of Mother's Day, we're sharing five blog posts from a few of our favorite blogs on the topic of the holiday - and motherhood in general. How will you celebrate or remember your mother this weekend?

The Best Thing I Learned From My Mother via Generation Fabulous

Sharon Greenthal's post about her relationship with her mother is filled with love and admiration. Find out what Sharon's what the two of them still share on Sundays: "With all the things she taught me, the values she instilled in me, the parenting lessons, the role model she's been for me as both a mother and a daughter, there's one thing that sticks out for me - one thing that she and I both love."
Call Me Mommy via Darryle Pollack's I Never Signed Up for This

We loved post about the joy of a mother to grown children finding a tribe by joining a community of mommy bloggers. "I wish I had such a rich community of peers at the time I was actively momming my own kids. I wish I had had the internet to capture the enormous volume of my words and pictures chronicling my own experiences, which instead are sitting around in unread journals, unwatched videos and unopened scrapbooks."
Mothering My Niece via Better After 50

For proof that you don't need to be a mother to be a mom, read this piece by Maryanne Reed on an aunt's love for her niece. "Thousands of miles from her parents, my niece needed me as never before. And at age 50 without children of my own, I was suddenly thrust into the unfamiliar role of life coach and surrogate mom."
Nourishing Sandwich Generation Moms via Her Mentor Center

If you're the child, mother or partner of a Sandwich Generation Mom, this post is for you. It asks a powerful question: "[W]hy not think about living every day with gratitude for the woman devoted to caring for three generations of family?"
And finally: Haiku to Mom via the AARP Blog

AARP's Family Expert Amy Goyer called for haikus about mothers on Twitter and Facebook generated some amazing and moving poetry.
"My beautiful mom
With a loving and pure heart
Lord, make me like her!
- Ramona McClary"
Have a blog post you've written or enjoyed about Mother's Day? Share it with us in the comments - and have a very Happy Mother's Day!