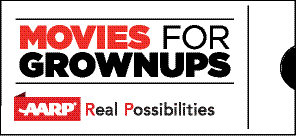 Join AARP in Springfield for a FREE screening of Me Before You, the popular movie based on the book by Jojo Moyes.

When: Monday, September 19, 2016 at 7 p.m.

Where: The Palace Theatre, 2220 W. Chesterfield Blvd.

The movie is aboue a young and quirky Louisa Clark who takes a job as a caregiver for Will Traynor, a wealthy young banker left paralyzed from an accident. Will's cynical outlook starts to change when Louisa shows him that life is worth living. As their bond deepens, their lives and hearts change in ways neither one could have imagined.

Registration is required, so either call 1-844-418-2281 or go online to aarp.cvent.com/MEYOU_Springfield.

Don't miss this AARP "Movies for Grownups" free screening!