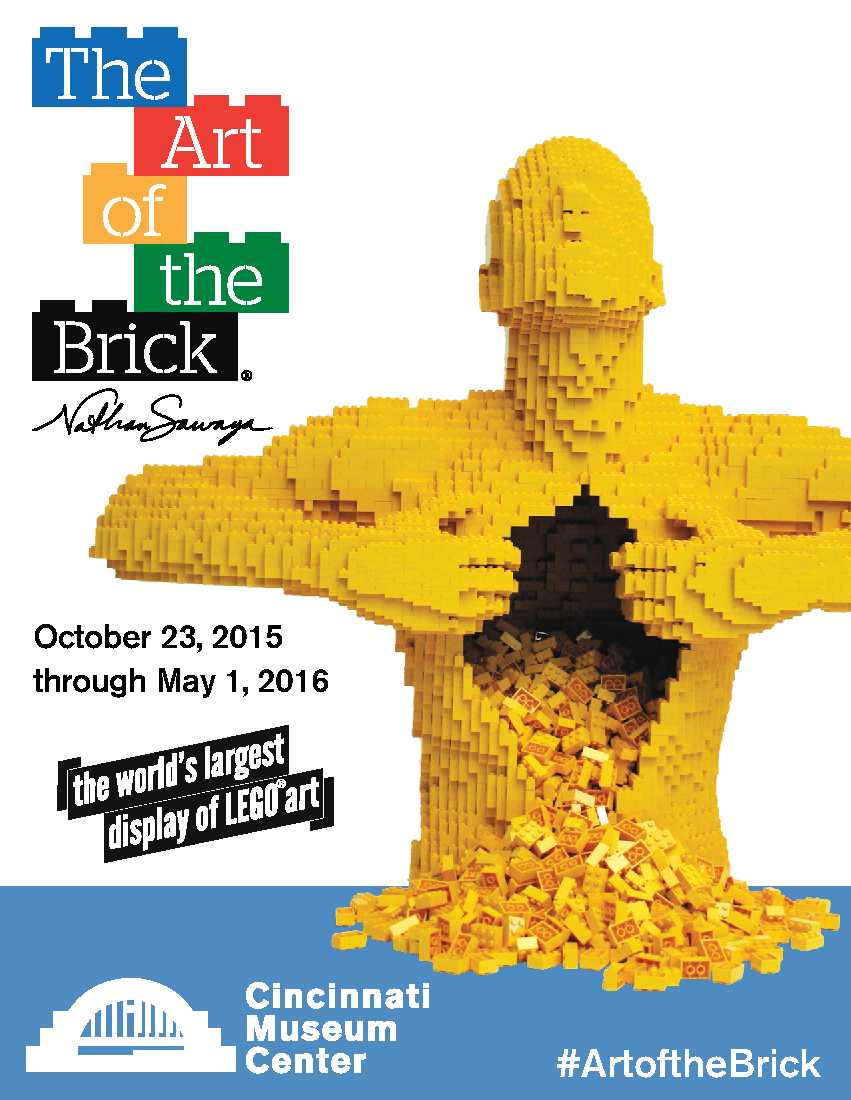 Named one of CNN's Top 10 "Must See Global Exhibitions," The Art of the Brick exhibit takes LEGO ® bricks from child's toy to sophisticated art form and beyond.

The world's biggest, most elaborate display of LEGO ® art ever, The Art of the Brick by artist Nathan Sawaya features brand-new, never-before-seen pieces of intriguing and inspiring artworks made exclusively from one of the most recognizable toys in the world, the LEGO ® brick.

Pieces on display through May 1 at the Cincinnati Museum Center include some of the world's most famous paintings and sculptures, including da Vinci's Mona Lisa, van Gogh's Starry Night and Michelangelo's David, recreated and reimagined using LEGO bricks.

AARP members can buy tickets at the discounted price of $16.50 per adult and $9.50 per child (3-12 years) to see the exhibit on display at the Cincinnati Museum Center through May 1. Members can purchase up to 10 discounted tickets per visit for family and friends. Purchasers must show proof of AARP membership at the box office.

Members can order online using promo code REDISCOVER or purchase tickets on a walk-up basis at the museum center box office by showing proof of AARP membership. Cincinnati Museum Center is located at 1301 Western Avenue in Cincinnati, Ohio 45203, phone 513-287-7001 or toll-free 1-800-733-2077.