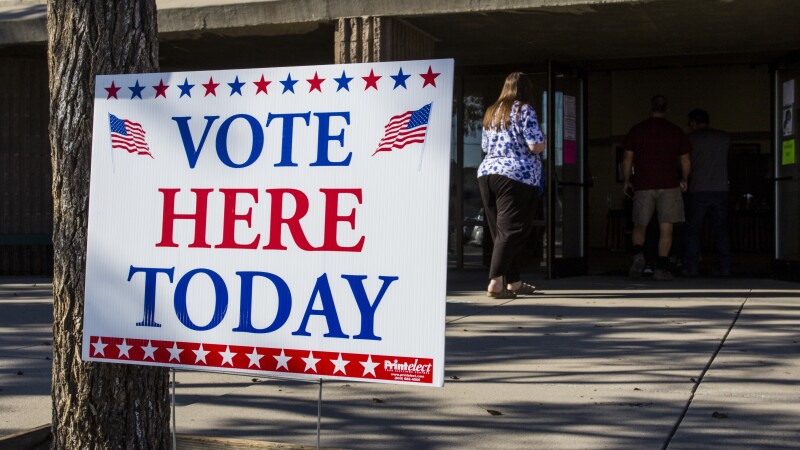 In the gubernatorial race in Nevada, incumbent Gov. Steve Sisolak, a Democrat, faces off against Clark County Sheriff Joe Lombardo, a Republican. Sisolak, elected governor in 2018, previously served on the Clark County Commission for 10 years. Lombardo was elected sheriff in 2014 after 26 years at the Las Vegas Metropolitan Police Department.

AARP asked the candidates about issues important to older voters. The interviews have been edited for clarity and space.


Do you think changes need to be made in Nevada's voting procedures, including mail ballots being sent to all voters? If so, what would you change and why?
SISOLAK: No, I think that we've got some of the most secure, most voter-friendly laws that exist in the country. I mean, we've got same-day registration. We've got ballots mailed to everybody so that they can either vote by mail, you can vote early, you can vote day of. You've got a bunch of options available to you there because we wanted to make it as simple, as convenient as possible.

LOMBARDO: The current universal mail situation in Nevada is creating an environment for fraud, and I believe it should be repealed. If you want to vote by mail, just request it. It's that simple. It's also important that we include voter ID to ensure that the citizens that are eligible to vote are the ones that are actually voting. It gives folks confidence that we have accurate elections.


Are there steps you could take to help combat inflation, especially for older Nevadans?
LOMBARDO: To start, you could take tax initiatives from one case and call a special session, especially when it comes to fuel or daily staples. You can have a tax initiative, or a tax holiday, per se, to help us in that space and to expand upon the economy. Part of the other reason why the nation is experiencing this issue is because of the handout of federal monies, which in turn builds inflation. So you have to have better knowledge of economics and what has a negative effect.

SISOLAK: Unfortunately, inflation is a national problem, not a state-by-state problem. I can't force oil companies to reduce their prices. There's nothing we can do about the gas tax at this time. It's in statute. And it was pledged against bonds. ... So we're doing what we can, where we can. We made the cost of prescription drugs more affordable, and we've helped provide health care for more seniors.


Americans pay the highest prescription drug prices in the world. What needs to be done to lower prescription drug costs in the state?
SISOLAK: We have joined with some of our other Western states in a crucial consortium to buy prescription drugs together to get reduced rates and lower costs for all Nevadans. We're going to work with California on the price of insulin. They're going to manufacture their own insulin, and hopefully we'll be able to dovetail into that. Any place we can negotiate drug prices, I support that. I certainly do not want to limit the research that's going on, because that's how we develop new drugs and treatments.

LOMBARDO: You remove the prescription-benefit personnel involved in that process. The reason why prescription drug costs are so expensive in Nevada is because the state government has allowed that process to continue without removal of those individuals that drive up administrative costs of distribution and manufacturing. We could potentially look at mandates upon pharmaceutical companies to make sure they limit price increases from research and development.


What steps will you take to ensure all people have access to livable communities and are able to live independently at home as they age?
LOMBARDO: During the permitting or zoning process, you can ensure that builders ... include adaptable living for senior citizens, like wheelchair ramps and cabinets that are lower, and all those preventive measures. A certain percentage of the build-out should include senior citizens and the functionality that they need to be successful.

SISOLAK: We're investing $500 million into affordable housing that is particularly directed to seniors, veterans and the disabled to give them a safe place to live where they can live out the years with respect and dignity. ... We've invested over $30 million for seniors to retrofit their homes.


Unpaid family caregivers of older Nevadans are often under tremendous stress, which affects their health and ability to care for their loved ones at home. What steps are needed to support family caregivers?
SISOLAK: We need a better program in place to support family caregivers. … One of the toughest things about Alzheimer's [disease] is the effect it has on the caregivers, because they're on the frontlines every day. … We need to come up with a plan to provide these folks with the resources that they need. Whether that means a day off, you know, an evening off so that they can go out and try to get some relaxation or get some sleep.

LOMBARDO: We can include that in state and federal benefit packages. The problem with the system currently is it doesn't include home health care or personal home health care. All you have to do is expand upon the requirements associated with that to include federal- and state-provided money. The governor has some agency in that direction with federal CARES money to present that as a short-term solution. We need to develop plans and requirements to make sure there is a long-term solution.


Many Nevadans struggle to save for retirement instead of relying solely on Social Security. What would you do to make saving easier for Nevadans?
LOMBARDO: Part of making saving easier for Nevadans is expanding the economy and making our state economy more resilient. I believe a robust economy will make us more competitive. … And that is my goal, to expand beyond just the gambling space. We need to continue to build small business and manufacturing. A rising tide lifts all boats, and I think that's the case in this situation of senior citizens with fixed incomes.

SISOLAK: My parents moved to Nevada because of the tax climate when they both retired, because our tax climate is so low compared to other states. And we try to do everything we can to keep our tax climate as low as we possibly can. I think we've been successful on that front. Obviously, there is no income tax, and property tax is a lot lower than most states.

—Interviews by Mary Van Beusekom

For more information on the candidates, visit stevesisolak.com and joelombardofornv.com.

Also of Interest: